"If you speak a new language of your own, that others had yet to learn, you may have to wait a very long time for a positive echo." These are the words of Meret Oppenheim, a revolutionary Swiss artist and one of the most prominent surrealists of the 20th century.
Being a surrealist, Oppenheim was no stranger to speaking a language that no one had heard yet, a language of quiet yet powerful female empowerment. Creating over 200 works, all in a wide range of mediums, her artwork to this day sparks intrigue among viewers as it seems that her artwork remains speaking a language unique to her, but now the positive echo she searched for may be nearing.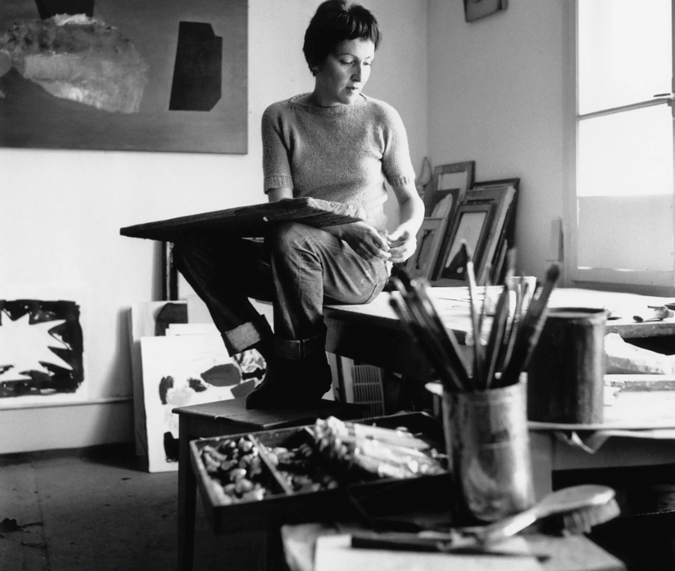 Oppenheim's career, spanning nearly six decades, has gone largely unnoticed by the general art world outside of her native Switzerland, apart from her celebrated fur-lined teacup titled Object which became an iconic surrealist piece. Despite the critical acclaim that Object received, she often found herself bored by the art world's interest in the piece. She wanted to be seen as more than an "object maker" and with over 200 works ranging from paintings, sculptures, assemblages, reliefs, jewelry designs, works on paper and collages, Oppenheim has proved that she is indeed much more as an artist.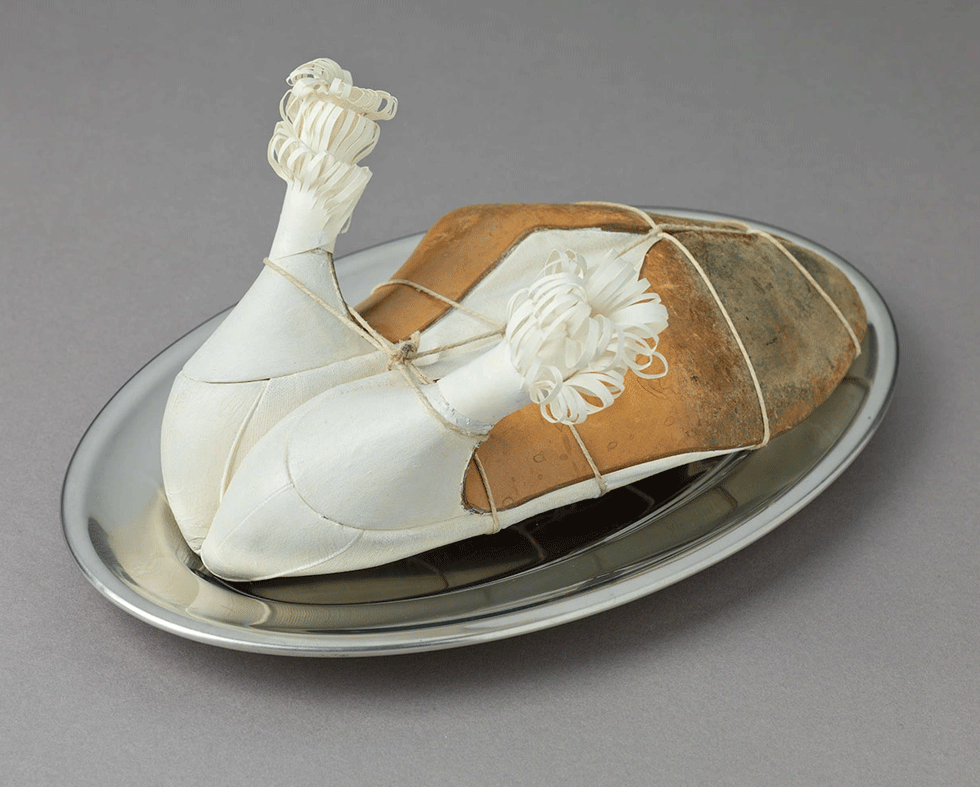 Spanning nearly the entire third floor of the Museum of Modern Art and showcasing nearly 200 of Oppenheim's works for the first time in the United States, Meret Oppenheim: My Exhibition brings together her "lifelong innovation, remarkably open concept of art, and fierce originality and wit." Delving even deeper into the massive exhibit and looking beyond her most recognizable works, viewers are quick to realize that her most thought-provoking works take often overlooked feminist issues and provide them with a completely unique space to speak for themselves.
It is through some of her most obscure art that Oppenheim is truly seen utilizing her work as a way of taking patriarchal systems and institutions and reframing them through a feminist outlook, and it is through this that she highlights that if no one else is trying, she will push to achieve United Nations Sustainable Development Goals like Gender Equality herself.
When walking through the exhibit at the MoMA, it is in many ways difficult to take in every artwork carefully laid out throughout. From multimedia pieces to sculptures to paintings to poetry, one would need to spend multiple days just existing in the exhibit to fully comprehend every artwork on display. Yet, in Oppenheim's journey of feminism in her artwork, which when looking closer viewers will notice is present in nearly all her pieces, three artworks stand out as taking an outward stance for Gender Equality.
Meret Oppenheim: My Exhibition is littered with feminist themes throughout its entirety, but one gallery within the exhibit, housing three specific pieces delves largely into Oppenheim's original ideas on gender and androgyny, as well as her struggles with being a woman in the mid-20th century art world.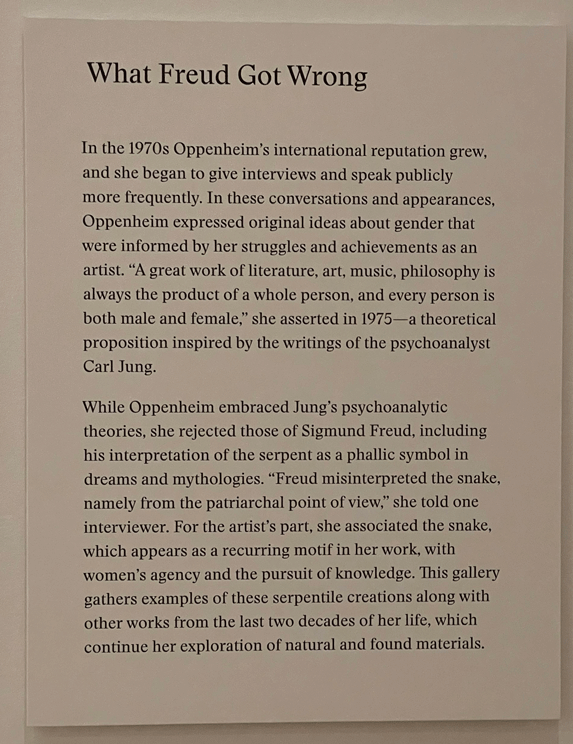 This gallery portion welcomes visitors with a plaque titled "What Freud Got Wrong," an ode to Oppenheim's distaste for Freud's heavily patriarchal psychological theories that had been widely accepted at the time. Oppenheim, by the 1970s, had come to widely disagree with the gendered and patriarchal nature of Freud's psychology, and her art greatly reflected this. She aimed to highlight that a great work of art or any creative work, is "always the product of a whole person, and every person is both male and female."
Completely turning Freud's psychology on its head, the artwork featured in this gallery reframes the psychologist's famous interpretation of serpents representing a phallic symbol, by utilizing the serpent subtly throughout her works, to exhibit "women's agency and the pursuit of knowledge" and in turn reclaim the female body.
Following this introductory plaque, visitors are led to Oppenheim's 1931 watercolour Votivhild (Würeengel) or Votive Picture (Strangling Angel) in English, painted when she was only 18 years old. The piece itself is painted in an almost child-like whimsical manner, yet it portrays a quite violent and disturbing image. The painting shows an elegantly dressed woman, with long, claw-like nails, who is strangling a bleeding newborn child. In the background Oppenheim paints a double-peaked hill "alluding to a pair of breasts" and in the foreground, the woman appears to be standing on three other women, whose upturned legs and high heels are all that is seen.
The piece acts as a strong vow against childbearing, as Oppenheim herself described the work as a sort of "talisman" to avoid getting pregnant. More importantly, through a feminist viewpoint, she used this piece to become one of the first women within the surrealist movement to depict such a strong level of devastation regarding the desire to "escape the suffocation of tradition."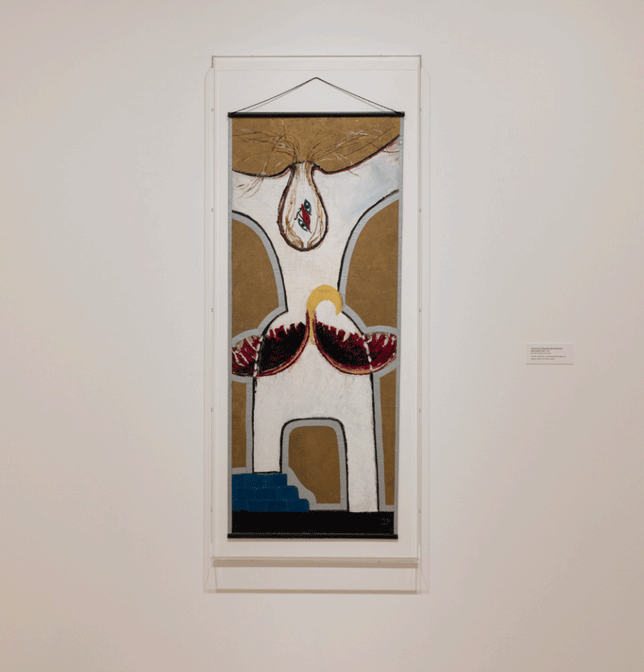 As viewers move inward through the exhibition following Votive Picture, they are met with a continuation of the exploration of the female body in a feminist framework through Oppenheim's 1934 painting Anatomy of a Dead Woman. Painted on a hanging mounted canvas that can be rolled up like a map, the painting acts as a representation of a flayed female figure. A completely abstract and surrealist account, Oppenheim's depiction turns the stereotypical view of the female body on its head, completely reimagining the female body through a non-male gaze, in a way reclaiming the female body.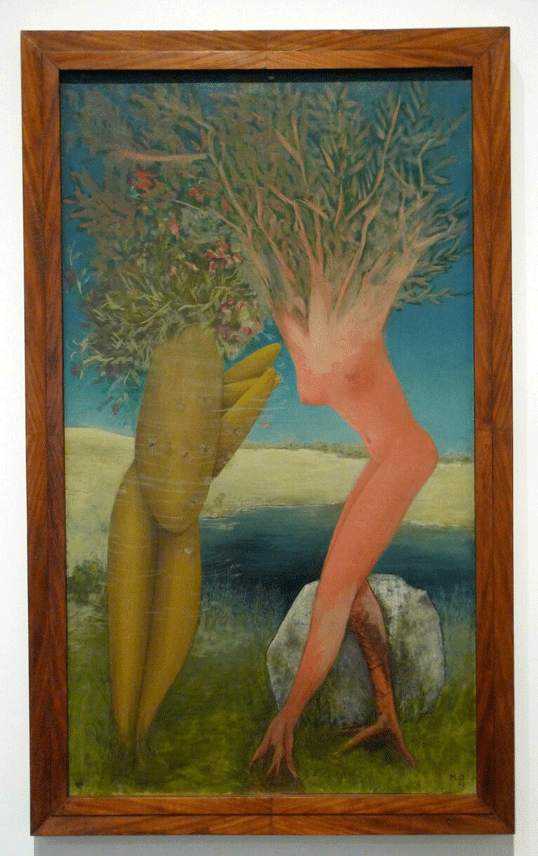 Closing out the gallery section, visitors are transported to one of Oppenheim's most iconic large-scale oil paintings, her 1943 Daphne and Apollo. In this painting, she reimagines the traditional Greek myth of Apollo and Daphne, in which Apollo's frustrations at Daphne are turned into a laurel tree. Reinterpreting this, Oppenheim shifts focus from Apollo and gives him a vegetal transformation, depicting him as a potato-like form surrounded by flies. In shifting focus from Apollo, Oppenheim's views on the role of women in current society as merely lifeless objects for men to chase after are reflected. Yet, a stark contrast from the original myth, the evolution of both Apollo and Daphne in the painting, rather than only Daphne, highlights her wish to see the way in which women are treated by society change.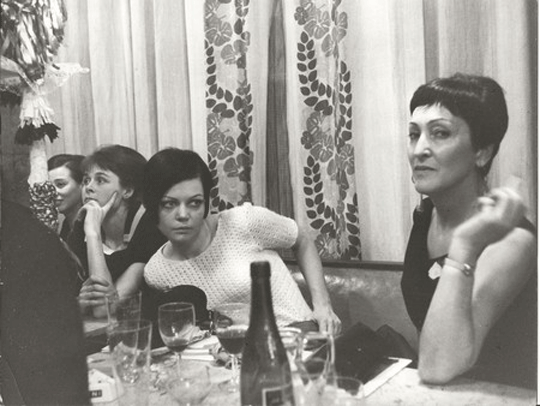 Although living in the early to mid-20th century, a time when women's rights were not as evolved as they are today, Oppenheim was not only ahead of her time, but she was also ahead of current times. Society, even within the most progressive nations, still often treats women as second-class citizens, with many nations failing to actively strive to meet United Nations Sustainable Development Goals like Gender Equality. Oppenheim recognized this, and as an artist with a platform and a voice, she strived to push for gender equality in her own unique manner.
Despite some of her earliest works being over 90 years old, Oppenheim's work speaks volumes for women struggling to find equality in society today. Oppenheim's work may help many women realize that gender equality may be on the horizon, but her work also teaches women the hard truth that "nobody will give you freedom, you have to take it" and that is exactly what she did.
---
For more information on Meret Oppenheim's exhibit and artworks at the Museum of Modern Art visit MoMA's website.