In a dazzling display of artistic talent, the movie Turning Red burst onto the scene last March. This cinematic gem, which marks the directorial debut of Domee Shi, was brought to life through the collective efforts of Shi alongside Julia Cho and Sarah Streicher. Their masterful storytelling earned the movie the prestigious nomination of the Academy Award for best-animated film, solidifying its place in cinema history.
Women in 2022 represented a mere 24 per cent of  "directors, writers, producers, editors and cinematographers working on the top 250 grossing films," according to the Celluloid Ceiling Report. According to Film Inquiry, in 2019, out of 1,300 major releases, only one per cent were directed by women of underrepresented ethnicities.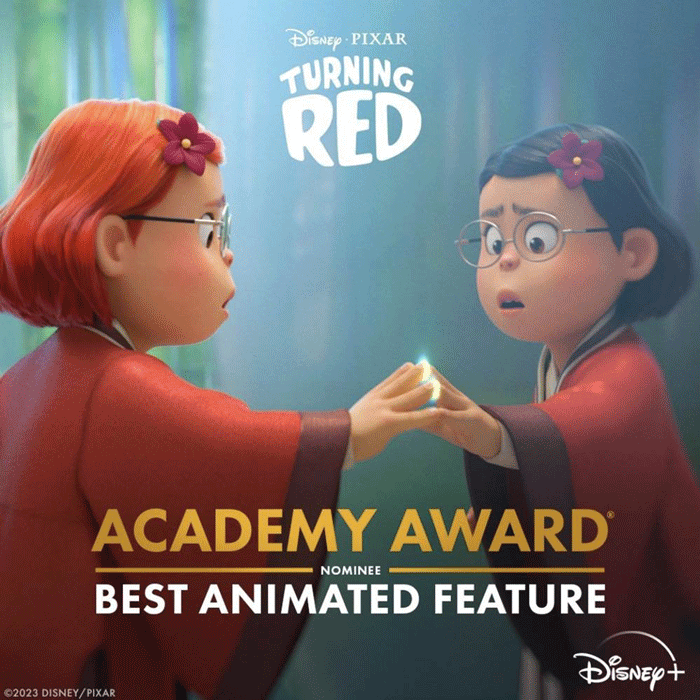 This nomination for Turning Red is major for current and aspiring Asian female filmmakers within and beyond the scope of Hollywood. Awards like these encourage more funding for projects directed by Asian women in North America. They can also help launch the development of initiatives to help female students of colour enter the film industry.
Turning Red follows Meilin, a 13-year-old Asian-Canadian girl from 2002 Toronto. As she enters puberty and her body, interests and relationships start to change, to her horror, she discovers that when she gets too excited, she also turns into a red panda.
Meilin is a dorky but confident girl torn between adolescence and "staying her mother's dutiful daughter." (IMDb). Her mother, though, unfortunately, happens to be a helicopter parent who hovers a bit too close.
Through the hiring of an Asian-North American crew and talent to feature Asian stories under the direction of an Asian-Canadian woman, this film fulfills the United Nations Sustainable Development Goals for Decent Work and Economic Growth. In fact, the Academy Awards, though around since 1929, have been primarily gatekept by white American men, featuring and awarding films targeting that same audience.  
Not only does the film help normalize the representation of young female Asian stories but also a middle school girl's transition into womanhood. It does the latter without glossing over the embarrassment and awkwardness that all of that entails. Turning Red also hints at queerness through Tyler, Miriam and Priya's respective behaviours and gender expressions.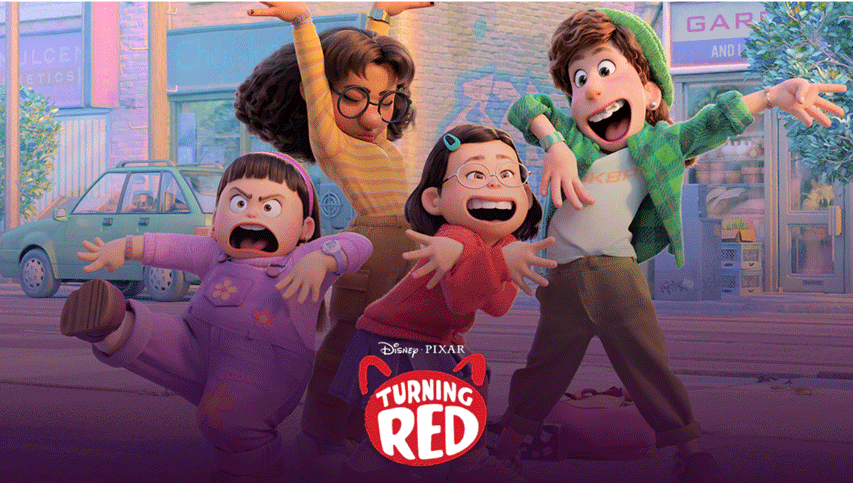 They express themselves through diverse interests and styles, which don't align with traditional gender binaries. That includes Tyler's earrings and love for 4*Town and Miriam's tomboy style. As for Priya, she is deadpan and interested in mortality and dances with a goth girl at a middle school party. The latter hints at a potential love interest.

Meilin also isn't made out to be strictly a stereotypical studious Asian girl, nor do her friends fall under clear racial stereotypes. Meilin and her friends are painted as three-dimensional beings experiencing the highs and lows of teenagehood. They do so through mundane things such as trying to win tickets to the fictional boy band 4*Town's concert or by bursting into goofy dances.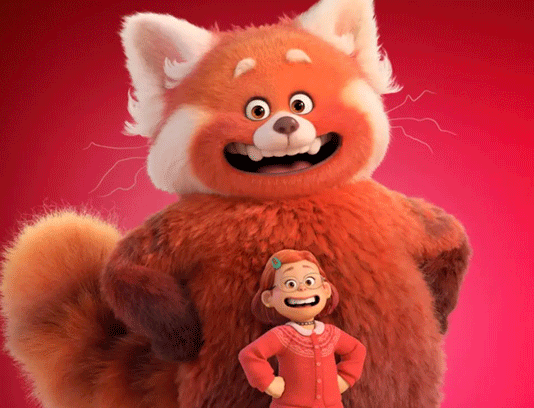 All of these elements allow for an authentic and compelling representation of a young Asian teen girl navigating new experiences with new emotions. While Meilin's story is unique to her, that transition into adolescence isn't. However, the portrayal of an authentic Asian protagonist going through it is rare and thus important to the Asian-Canadian youth of today. The film, therefore, ties into the United Nations Sustainable Development Goals for Reduced Inequalities.
Shi also tackles Meilin and Ming's mother-daughter relationship with honesty and tenderness. Ming's approach to parenting her growing daughter stems from her own painful memories of coming of age. Her rocky relationship with her own mother repeats itself through her relationship with her daughter. Both Meilin and Ming feel alone in their confusing feelings until they are forced to face the cycle as Ming's red panda stops the 4*Town concert her daughter sneaked off to.

Meilin takes on a parental role to ease her mother's anger and help her turn back, allowing them to really see each other for the complex beings they are for the first time. They make up, in the hopes they will have a healthier relationship moving forward.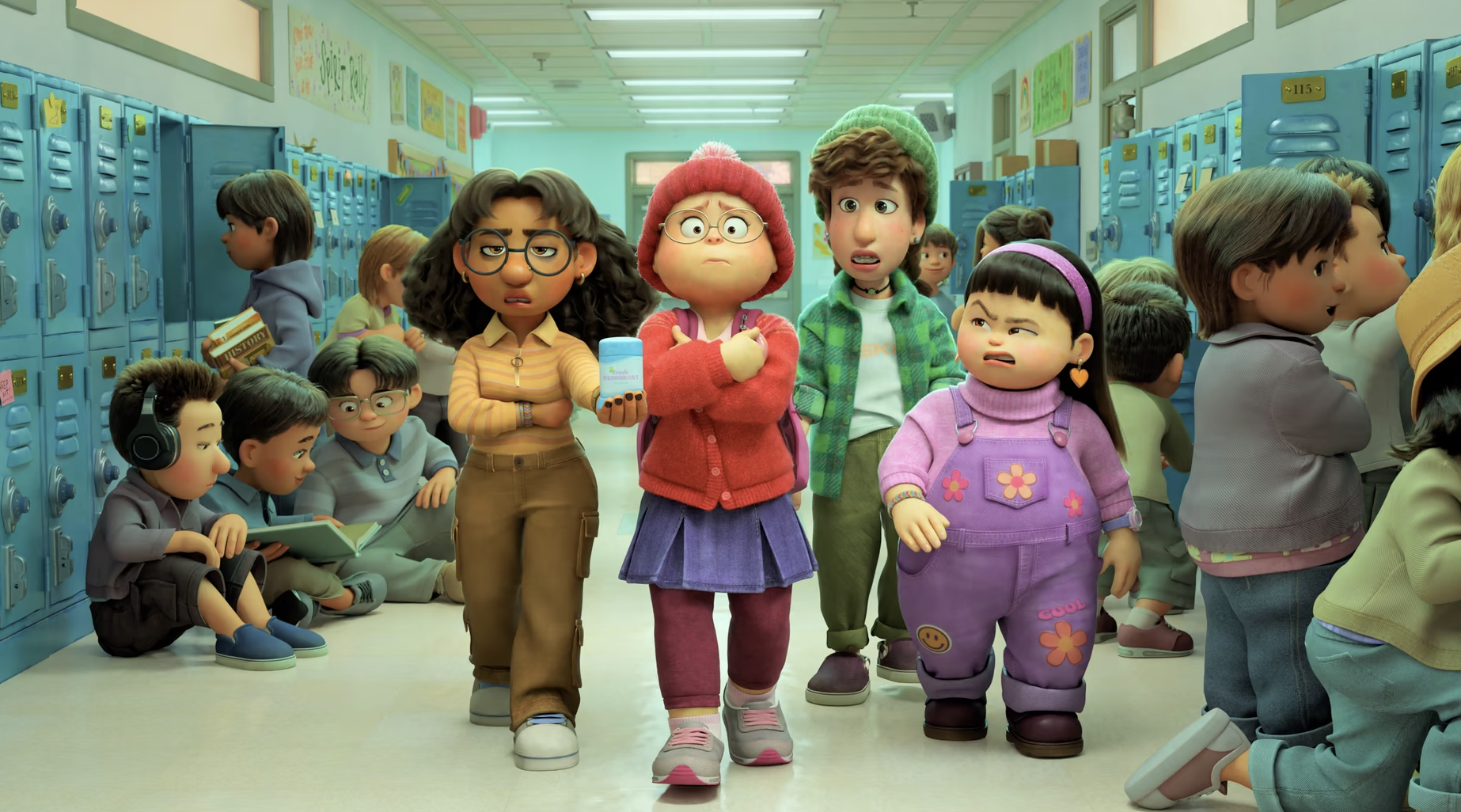 The film has faced backlash due to Disney's redaction of more overtly queer scenes under the Don't Say Gay bill and the inclusion of menstruation. Perhaps that is due to its refusal to shy away from depicting real life. Turning Red may not resonate with everyone. But countless young girls have now seen themselves on the big screen for the first time and aspiring Asian-Canadian filmmakers now have Shi to look to.
The film stars Rosalie Chieng as Meilin, Sandra Oh as her mother Ming, Ava Morse as Miriam, Hyein Park as Abby, Maitreyi Ramakrishnan as Priya, Orion Lee as Jin, Wai Ching Jo as Grandma and Tristan Allerick Chen as Tyler.