For many people around the world, the holidays are a time for being with family and friends, often expressing our love through the act of gift-giving. What many don't realize, however, is the negative impact that this tradition can have on our environment.

The children's toy industry is one of the worst culprits, with estimates showing about 90 percent of toys being made from plastic. Cheap to make and to buy, plastic toys are a popular option for parents on Santa duty, but since they almost always end up being thrown away (and rarely in the recycling), most will ultimately end up in a landfill. In 2018 alone, Americans produced about 35 million tons of plastic waste.

MillerGoodman, a UK-based toy studio founded by Zoe Miller and David Goodman, is flipping the script. Founded in 2008, the studio believes that sustainability and children's play can go hand in hand, aligning themselves with the United Nations Sustainable Development Goal for Responsible Consumption and Production by using safe and sustainable materials. Even more, their mission to support children's health with non-toxic products and charitable collaborations mirrors the motivations behind the goal for Good Health and Well-Being.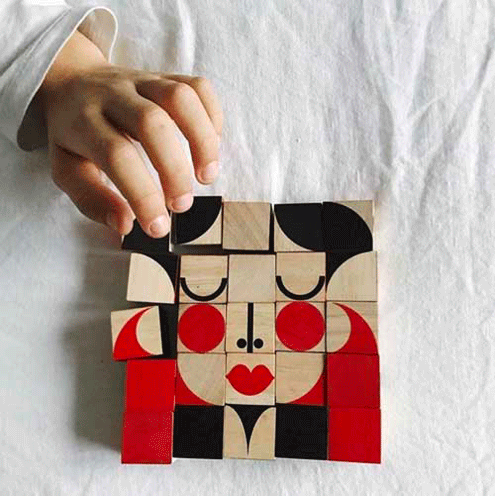 Composed of abstract and geometric shapes constructed with rubberwood, MillerGoodman's toys invite every child to unlock and inspire their creative capacities while simultaneously remaining committed to ensuring that these children will inherit a clean and livable earth.

"Rubberwood is our material of choice, because it's an ecological hardwood with a beautiful grain, has a lovely weight in the hand and ages well," explains MillerGoodman.
"We like nothing more than our toys being handed down from one generation to the next, as they continue to inspire young minds all around the world."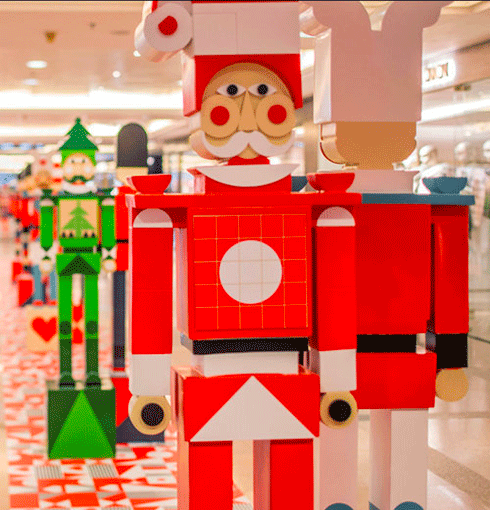 Beyond making toys for children, MillerGoodman also participates in socially and environmentally engaged projects. Commissioned by the Harbour City mall in Hong Kong to design a Nutcracker-themed installation for Christmas, the toymakers created a festive interactive environment and ended up raising $217,000 for the Hong Kong Blood cancer charity.

Approached by the Design Museum in London to create bespoke toys for their education area, Miller and Goodman made three toys exploring typography, fashion and architecture that encouraged children to explore the endless possibilities of their creativity and curiosity.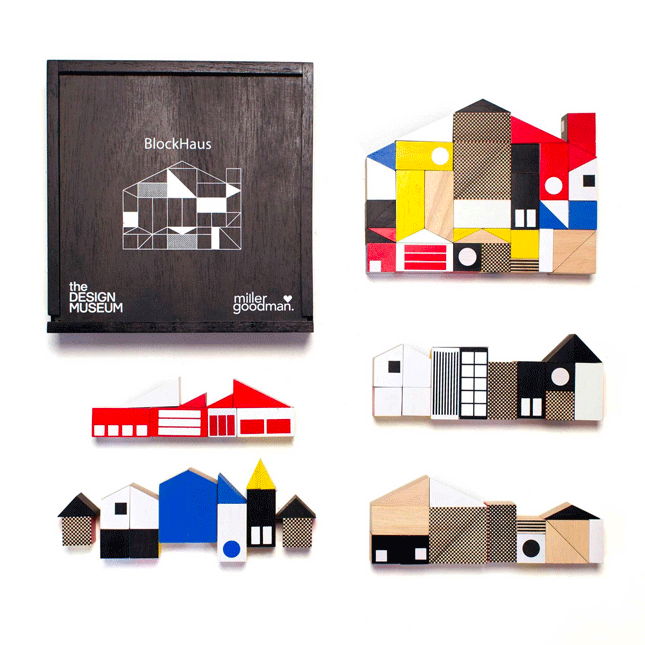 MillerGoodman also partnered with Vital Arts, a charitably-funded arts programme that supports patient well-being by instilling hospital environments with uplifting art. For this project, MillerGoodman added light and colour to a children's ward at the Royal London College Hospital with their Imaginary Menagerie — a vibrant blend of geometric animals, flowers and fireworks.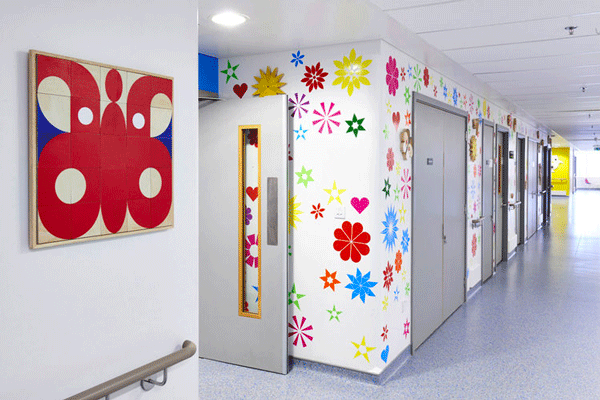 Today's children face an uncertain future. Unfettered environmental exploitation and unsustainable consumerist practices have created a mountain of problems that the next generations will be left to resolve. By providing our children with eco-conscious toys, we are not only acting as an example of sustainability, but also nurturing the hearts and minds of our future leaders who we must now rely on to save our shared home.
"We admire children for what they can teach us," says MillerGoodman.
Indeed, rather than gifting kids with wasteful plastic toys that will sit for years in a landfill, we should instead learn from their natural curiosity and optimism as we continue to build creative solutions to our climate crisis for the sake of all children, present and future.
---
Learn more about MillerGoodman's projects here, and click here to donate to Vital Arts.