Founded by Dr. David Pilgrim, Vice President for Diversity and Inclusion at Ferris State University, the Jim Crow Museum of Racist Memorabilia presents a new voice in the social justice community. Opened in 2012, the museum now lives in Ferris State University's FLITE Building and houses thousands of artifacts and objects pertaining to racial intolerance.
The Jim Crow Museum strives to "to use objects of intolerance to teach tolerance and promote social justice." The Jim Crow era, a period of American history where explicit laws and implicit social rules enforced racial discrimination and segregation, marked one of America's greatest failings. The period itself was named after "Jump Jim Crow," a nineteenth-century blackface minstrel show based on racist "imitations" and mockery of African Americans. Pilgrim, the museum's founder, spent years collecting objects related to the era's racial segregation, anti-black caricatures, and civil rights in flea markets and independent sales. His mission, despite critics, was not to create a "shrine to racism," but instead foster conversations and present racial injustice in a direct way.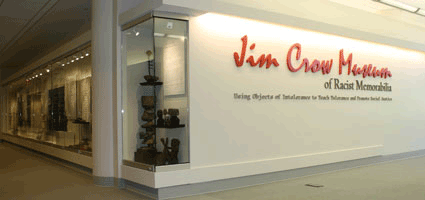 The museum's collection ranges from KKK robes to slave chains to a replica of a lynching tree. In partnership with Ferris State University, the museum also provides a range of educational photos and videos that capture the brutality of the Jim Crow South. In countless interviews, Pilgrim has discussed the intentions behind the exhibition choices. The former sociology professor noticed that many people form ideas around the museum and America's history of brutality and racism in the abstract, but visiting the collection itself brings an entirely different experience. Witnessing the violence and injustice helps ground many well-intentioned thinkers who stray towards abstraction, and the museum has proven to be an invaluable teaching tool.
Pilgrim's museum took over 8 years and around a million dollars to create, but the paradoxical nature of its mission has proven to be an effective learning tool. The museum immortalizes struggle, pain, and intolerance that many American citizens are unwilling and uncomfortable to talk about, but also highlights African American achievement and encourages healing through education. In addition to its teaching purposes, the museum provides a resource for civil rights and human rights organizations around the nation.
The museum has not stopped receiving and exhibiting objects, and Pilgrim has noted an unfortunate increase around former President Barack Obama's election to the White House. As contemporary racism evolves, the Jim Crow Museum is dedicated to preserving and understanding the current injustices of American society.
The Jim Crow Museum is free to the public, and features six permanent exhibitions: Who and What is Jim Crow, Jim Crow Violence, Jim Crow and Anti-Black Imagery, Battling Jim Crow Imagery, Attacking Jim Crow Segregation, and Beyond Jim Crow. However, with the growth of its collection, the museum also has traveling exhibitions, including one titled "Hateful Things" and another "THEM: Images of Separations." These exhibitions aim to focus on a specific angle of approaching systemic and ideological racism pervasive through American history. Through a related collection of objects, the museum highlights trends of ideological, political, social, and emotional discrimination embedded in American history. The underlying harmful messages behind these trends persists today, and these exhibitions help trace back their roots through physical objects of the past.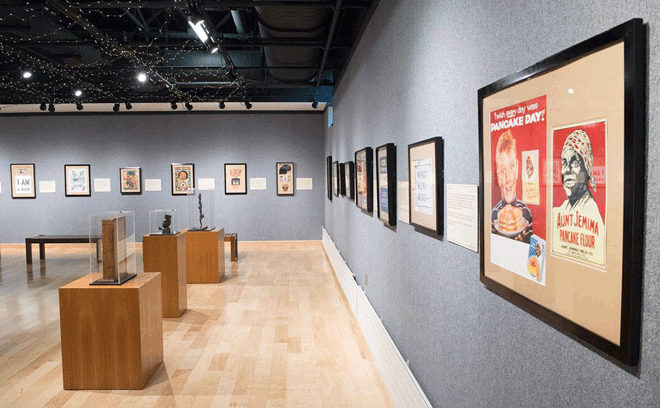 In light of the COVID-19 pandemic, the museum has temporarily shut down in-person operations. However, Pilgrim worked with the museum's team to create online resources. The museum's website offers virtual tours, access to their resources, and private Q&A sessions by appointment.
For more information on the museum visit https://www.ferris.edu/jimcrow/
For more information on Dr. Pilgrim's work visit https://www.ferris.edu/HTMLS/administration/president/DiversityOffice/staff/bio.htm