Scranton's Everhart Museum was founded in 1908 by Dr. Isaiah Fawkes Everhart, a Scranton physician and Civil War veteran. Initially, the Everhart Museum was designed to educate the public on Pennsylvania's native birds, plants, and wildlife. The museum was expanded in 1928 to add ethnographic and archaeological collections. During the 1940s, the museum received a large donation of American folk art displayed side-by-side with Japanese, African, and Oceanic art. Today, the Everhart Museum displays works of science, art, and literature "to spark the imagination, challenge thought, and provide enjoyment."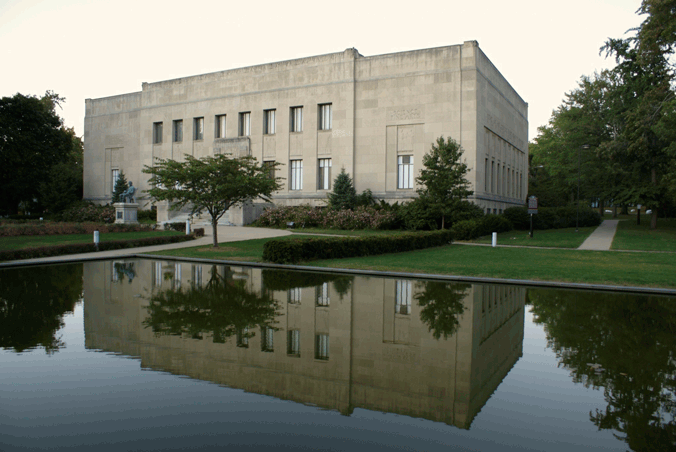 Their vision is "to be a regionally recognized museum that brings people together ignites shared experiences, and creates unexpected connections through dynamic exhibitions, events, and partnerships; and by providing outstanding educational programs." To meet its goals, the Everhart Museum provides educational and cultural opportunities for Northeast PA. The museum is a teaching project alongside conservation efforts and emphasizes the education of its patrons.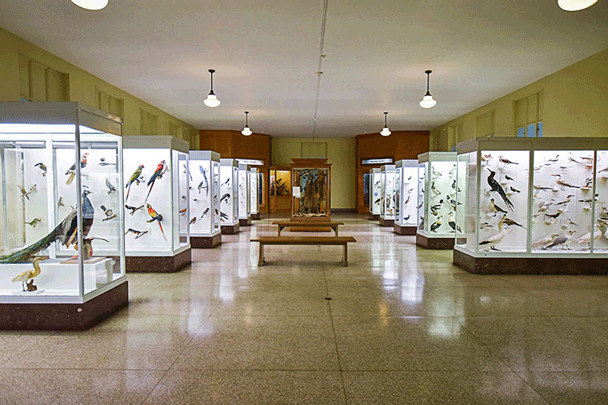 The museum's exhibits are divided into several sections. First is the Founding Exhibit, which features Dr. Everhart's taxidermied bird collection. According to the museum's website, the collection contains: "2,300 bird specimens, 50 fish, 400 mammals, 150 reptiles, 35 amphibians, 2,100 botanical specimens, 25,000 shells, 300 fossils, and 800 minerals." In the 1930s, Scranton residents John Law Robertson and Rhetta Church Robertson donated a large portion of American Folk Art, African Art, and Oceanic Art. Today, their donations are known as the American Folk Art and African Art collections. The Robertsons' work greatly influenced the Everhart Museum, which continues to collect and display American folk art for all to see.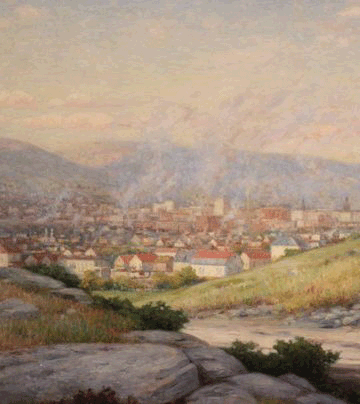 In the 1980s, the Everhart Museum established an official Oceanic Collection. In the 90s, they embraced the international art market. Their most recent exhibit, Eyes on America, on display from September 3rd to December 31st, gathers the museum's most provocative pieces for visitors to contemplate in a historical context. Eyes on America seeks to answer several questions, such as "What does it mean to be American? How have Americans viewed themselves both historically and in the present-day? Why have certain images or symbols become associated with American culture?"
In the past, the Everhart Museum has featured a wide variety of exhibits that focus on life in Northeast PA. On September 9th, 2019, the Everhart Museum released The Good News by Scranton photographer Zak Zavada. Zavada's works capture spontaneous moments of joy, but his work takes on a deeper, almost melancholic tone. "Tall-Bike Boys" features three children near a dilapidated building holding cigarettes. "Crab" features a lone crustacean in a tank, claws bound by thick bands of rubber. Both photographs ask a similar question: how can we look differently at our surroundings? But Zavada's work also features moments of unadulterated joy: in "Bananas," a young boy makes faces at produce. "Fall" features a blanket of orange and red leaves, a lasting testament to the beauty of the season. In a world riddled with anxiety and ravaged by COVID, Zavada's work is a desperately needed respite.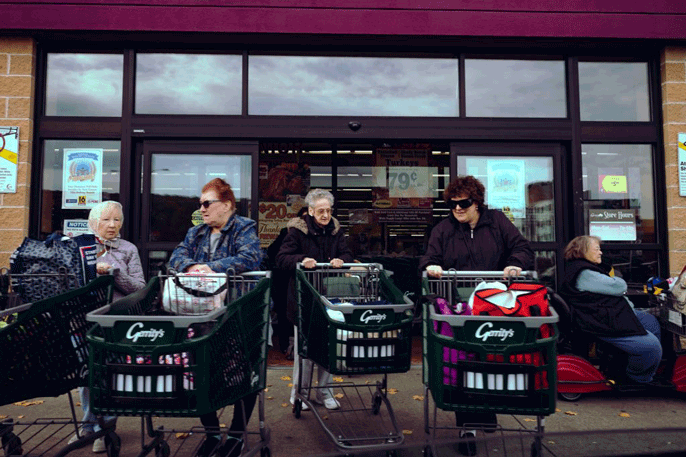 The Everhart Museum also features works from surrounding states. The Essence of Color: The Art of Victoria Lowe featured abstract paintings from Victoria Lowe, an Alabama-based artist. Her work merges the natural and the spiritual, with a special emphasis on sensuous colors. Each of her paintings is inspired by the stars, a connection to things beyond our physical world. The Everhart Museum's expansion into new exhibitions has helped paint the narrative of the local community and history.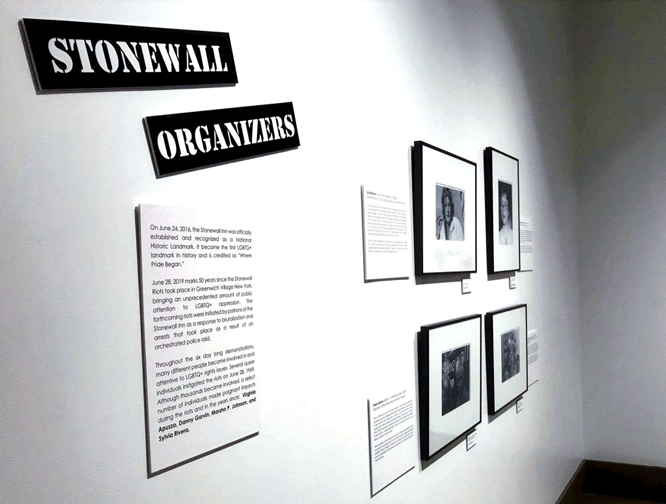 In 2019, the museum also featured several projects centered around social change. 2019's Queer & Here commemorated Stonewall's 50th anniversary by showcasing ten LGBTQ artists. In February of the same year, OurSELF sought to "create empathy and open a dialogue about mental health." The exhibit featured an interactive art installation that encouraged visitors to have healthy discussions about mental health and the impacts of trauma. Currently, the Everhart Museum is operating on reduced hours to minimize risks to visitors. Visit their website for more information and their new hours. Masks are required for entry.