The ICONS series highlights artists using art as a vehicle in igniting social change and raising global consciousness. With this new partnership, selected artists' work will be featured on digital billboards internationally!
For the first installment of our ICONS series, we are proud to feature esteemed painter, Harmonia Rosales. Rosales' work uses the diversity of the African diaspora to showcase the beauty and complexities of Black female empowerment in Western culture. Her work disrupts outdated classical cannons in favor of powerful images informed by her own background and the need for diverse representation. With her reimagined Renaissance images, Rosales places Black women center stage, an artistic declaration in a Eurocentric space that is long overdue.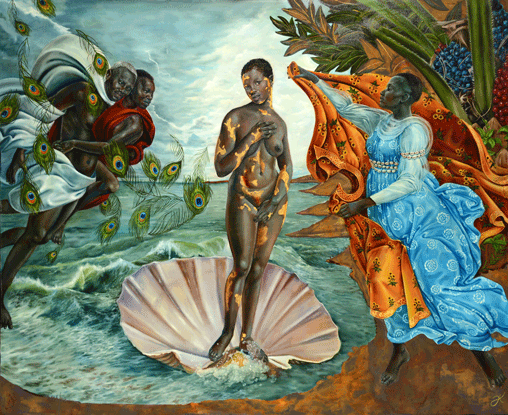 Arts Help Managing Editor Hannah Chew interviewed Harmonia Rosales for the launch of ICONS. More information on her work and the interview can be found here.