The Next Door Exhibition is an annual art exhibition held in the Skeleton Park neighborhood of Kingston, Ontario. It identifies as a grassroots initiative dependent wholly on volunteers and participatory action from the local community.

The Next Door Exhibition features 26 multidisciplinary artists spanning across different disciplines. The artworks include but are not limited to: performance art, installation art, circus arts, participatory art, video, prints, mixed media (paper mache, origami, wood, rope, glass etc.) The overarching theme of the exhibition speaks to the significance of community, visibility and supporting one another in the face of adversity and hardship.

The following artists, as selected by a committee, are featured at the exhibition: Jane Kirby + Erin Ball, Clelia Scala, Jane Derby, Chaka Chikodzi, Kemi King, GHY Cheung, Simon Andrew, Abolition City, Willa Molen, Hayden Maynard, Ying Lee + Kate Yüksel, Nicholas Crombach, Amelia Glancy + Benjamin Nelson, John Wright, as well as Jenn E Norton + Matt Rogalsky + Laura Murray + Dorit Naaman.


The following are some standout exhibitions from The Next Door Exhibition.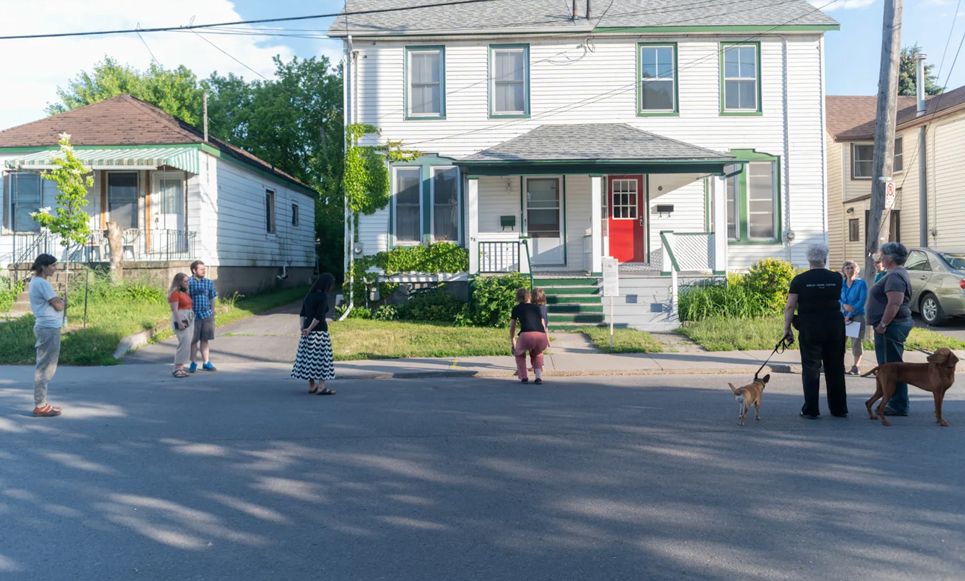 Ying Lee + Kate Yüksel: Hear, Then, Now
An installation that many would have been able to relate to was an audio performance by Ying Lee and Kate Yuksel entitled Hear, Then, Now.

This particular piece is an audio installation that speaks to the shared experience of living through the pandemic and quarantine. In total, the audio is looped for 9 minutes and 26 seconds. All the time spent indoors, mostly at home, has made many hyperconscious of not only their surroundings, but the laborious, mundane sounds of everyday living.

Hear, Then, Now consists of two audio clips that are played on a loop, each telling a story about a fictional household. Both clips include a reading of a poem that speaks on the peculiarities of everyday home life in the pandemic.

During the pandemic, our homes were transformed into not only our home offices, but they also doubled as a daycare, gym, salon, restaurant and so on. New meanings were negotiated and assigned to spaces, altered and adapted according to time and current needs. Hear, Then, Now celebrates sacred spaces, reflection and solitude during a much needed time — a time such as the pandemic.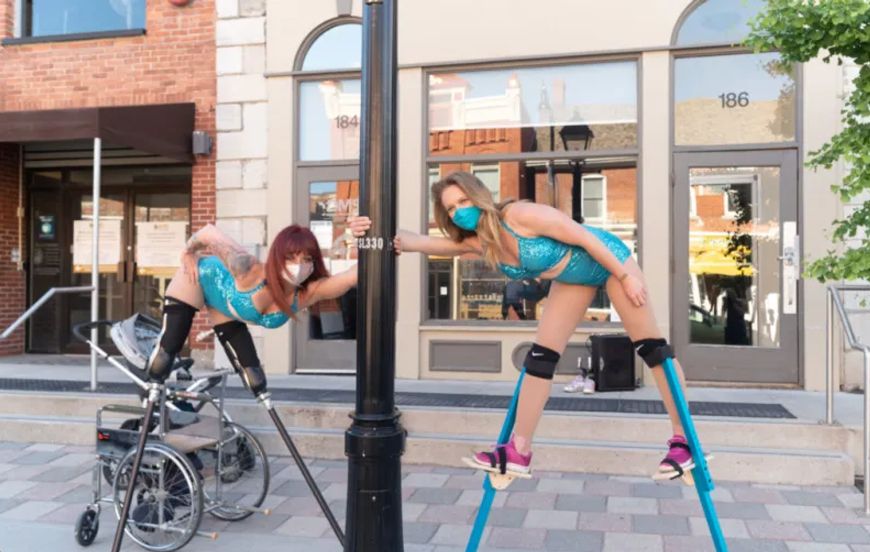 Jane Kirby + Erin Ball: Friends and Flight
Another installation of interest is one that features circus art performers Jane Kirby and Erin Ball, as circus arts are not commonly presented as a form of mainstream art.

In this instance, a video installation named Friends and Flights features a story of the friendship between the two circus art performers, working as circus performers, and their time on the road, traveling and living in motels. In the video the two perform various trapeze acts, with Jane in a stroller, and Erin in a wheelchair. Friendship, trust, and vulnerability are negotiated and re-negotiated with each performance.

Connect with Kingston Circus Arts here.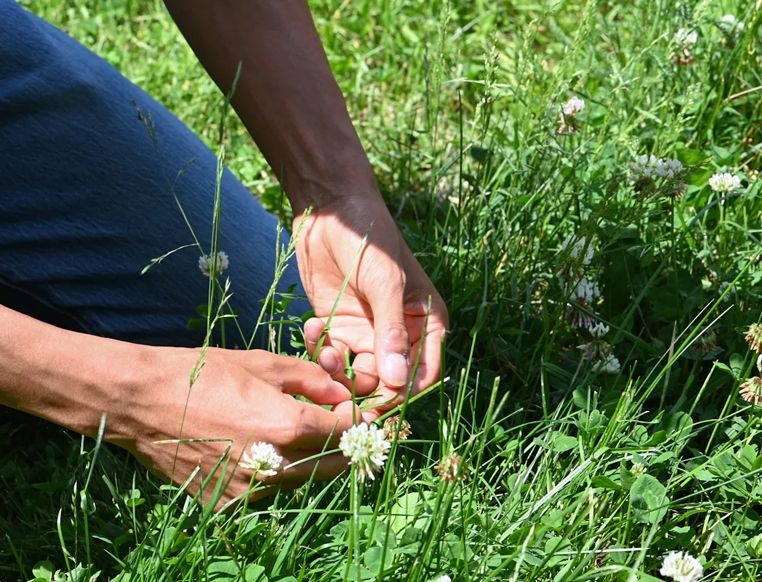 GHY Cheung: Tying every strand of grass not yet a knot
One installation of particular significance was GHY Cheung's Tying every strand of grass not yet a knot. This performance piece specifically ties in with the United Nations Sustainable Development Goals for Sustainable Cities and Communities and Responsible Consumption and Production.
The significance of tying every knot of grass is twofold. It reminds us that we are not only community members, but global citizens, and need to be conscious of every action we make towards the planet and nature.
Tying each knot one by one reflects the laborious and concerted effort of maintaining our home, planet earth.
See more of GHY Cheung's work here.
---
The Next Door Exhibition was a well thought out, thematic event that was made possible by not only the artists involved but the local community of Kingston, Ontario. The artists that all came together for the Festival, although from different walks of life, managed to lift up a message of community and acceptance beautifully, by way of not only showcasing their art, but their humanity, as well.
View a full list of the installations presented at the Next Door Exhibition, here.