When the Remington Group initiated development in Downtown Markham, they also began one of the most ambitious public art programs in Canada. The Remington Contemporary Art Gallery, the Pride of Canada Carrousel, and a diverse mix of public art throughout the community created the perfect atmosphere for artistic innovation. When local artist and educator Sylvia Chan began looking for a space to house her newly founded arts school, Downtown Markham seemed like a natural fit. Creative Genius Academy opened its doors in 2018 and has quickly become a community staple for aspiring artists of all ages and disciplines.
The Creative Genius Academy focuses on nurturing its students' creative minds and technical skills, emphasizing artistic collaboration. Students receive direct instruction with teachers and have access to a myriad of support resources. Classes will often issue home-based projects and assignments to ensure that students are undergoing rigorous, comprehensive training in addition to their in-classroom instruction. With hundreds of students, Chan has ensured that the Creative Genius Academy caters to their diverse needs and skillsets, providing services ranging from introductory painting classes to portfolio building workshops. Notable and unique offerings have included classes in fashion design, digital VR art, new media, and anime. Even during the COVID-19 pandemic, Creative Genius Academy has provided online alternatives to all of their options and added home-friendly classes to accommodate all student needs.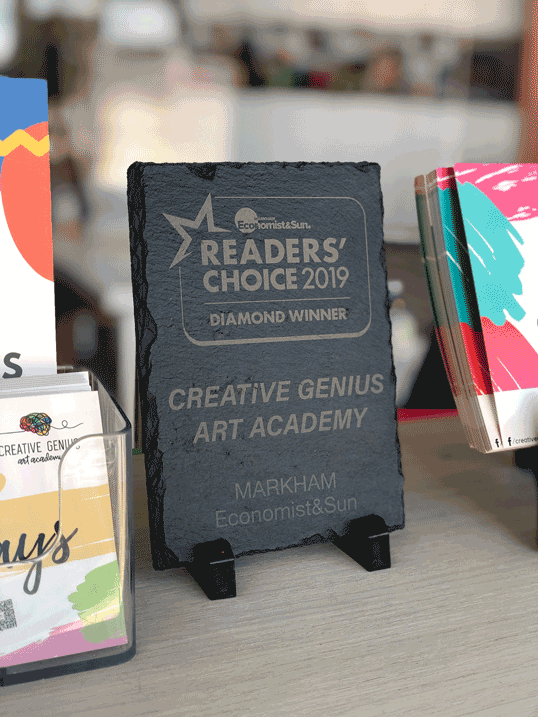 As Creative Genius Academy's student community expands, so does its focus. In 2021, Chan plans to increase her curriculums to include science, technology, robotics, and math courses. Creative Genius Academy intends to stay true to its name despite the new STEM focus, prioritizing creative problem-solving objectives and student communication. The Creative Genius Academy's environment will help stimulate this student innovation, with Downtown Markham's culturally rich community providing the perfect backdrop for student engagement.
Arts Help Managing Editor Hannah Chew sat down with artist and educator Sylvia Chan to discuss her work and the development of Creative Genius Academy.
Can you tell me about your background as an artist and an educator?
My name is Sylvia Chan. I have loved drawing and doodling since I was four years old, and I was fortunate enough to have some really great teachers encourage me to explore the arts. I spent a lot of time in special education classes during my elementary school years, where my teachers encouraged me to explore art as a way for me to communicate my ideas and feelings with people.
After elementary school, I went to study at the art program and won the Sincarsin Memorial Art Award in grade 12. At that point, I studied art for one year in London. Unlike the traditional, very classical style art style I studied in high school,  I was really learning the more contemporary, modern side of making art for the first.
In my later years at the University of Toronto, I started exploring art even deeper and discovered a second passion for teaching. When I was in special education, the teachers I had supported me throughout the entire learning process, and I wanted to do the same for the students I worked with as an educator.
This inspired me to create the Creative Genius Academy to help students gain confidence in their artistic skills and find great teachers.
Much of your work is portraiture with infusions of colour. How does your semi-abstraction aid in storytelling?
I come from a very classical art training background, but the university challenged me to explore beyond the more conventional always of creating art. I started exploring the fragmentation of people, in addition to more abstract and surrealist work. Because of my experience with the much more unconventional ways, I strive to bring together my realistic portraits and more abstract backgrounds.
Before I paint people, especially for my commission work, I like to learn more about who they are and their hopes and dreams. I use colours, animals, and origami to express the person's backstory.
For example, one of the students I painted is painted as looking at a bubble with a bird in it. His mother passed away from cancer, so I wanted to portray him looking at this bubble with the flower representing his mom. The bird flying above represents him as a child, while the bubble represents his mother taking care of him.
I also use colours to represent people's emotions and personalities. In my commissioned work, I will choose colours to reflect the personality traits of the subject. When people commission works of their loved ones, I get to know their background and relationship.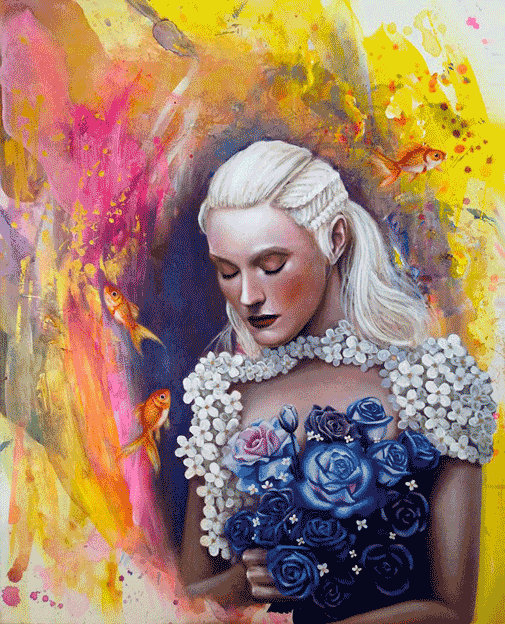 A body of your work focuses on origami, utilizing highly geometric forms. Is your focus on shaping purely aesthetic? How did you balance the cultural and artistic history of origami?
To my knowledge, origami was a recreational art of Japanese culture that potentially originated from China, but I do not focus as much on the history of it.
One of the things I really like about origami is the folding aspect. From a simple piece of paper, you can create anything. I enjoy the idea that you can start from something so simple and shape anything you like. I just love that the paper can be folded in so many ways, for me, it represents transformation.
Much of your work exists in homes or business spaces, how do these enclosed environments influence your work?
For my commissions, I will cater my work and its specifics to the needs of my clients. In advance, I ask where the artwork will be displayed in an area. I want it to fit in and match with the colours, size, and shapes of its surroundings.
Before my commissions start, I ask about the background and the personality of the subject that the piece should reflect; space and budget available also affect the work I can produce. I will suggest clients canvas sizes depending on the wall size and space. For these pieces, I need to balance all of these factors to do good work that the client is still satisfied with.
I try to include all my clients in my process. I will show them the first drawings and layout before moving onto anything else. If they have changes or details, I listen and make sure they feel good about the piece.
Your own work often expands into commissions, how do you instill your own style into these works while still working within the limitations and parameters of requests?
I find a lot of joy in painting for others, since art is meant to be shared with other people. When I do art for other people, it is as if I am putting myself in the art that will live in their space. It's just nice to know this because my belief is art can make a difference for people.
I still get to play around with the action and color choices a bit in these commissions. Oftentimes, a client will say to me, "Sylvia, just do your thing!" As long as I feature whatever person or subject the client wanted, I can play with everything else.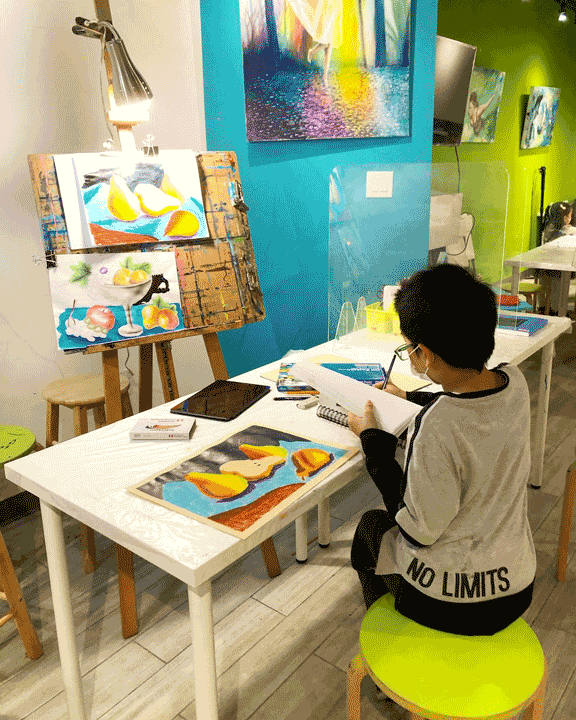 As an arts educator, you are responsible for fostering the artistic identity of your students. How do you balance technical skill and creativity in your curriculum?
A part of me feels that when kids are kids, they should let loose with their creativity and structure. Another part of me feels that it's good for them to learn their foundations because they're so young. For me, I think my foundation would be the confidence to be creative because I feel that when you have the confidence to just explore, that's when technical skills come into the head.
It's just a balance between having fun in the process and emphasizing the technical skills. At the art school, the younger kids are given work they can do at home, but the kids can follow along with very step-by-step demonstrations in the classroom. From there, they can add in their own creativity. A teacher would instruct the younger students on how to draw a cup in a sample lesson, but let them decorate it however they want. We do emphasize that students should have a way to access their creative genius, so we want students to be confident as they explore.
I find that teenagers need to get a little more technical, so I'll have them draw things out to practice rules like cross-hatching and executing their ideas. Once they learn the techniques and rules, they can break the rules any way they want in their artwork. We have teens learn the rules so that they can break them, and really let their creativity run crazy.
In an age of digital development and information, why is an arts-based curriculum necessary? What critical skills does it offer students?
I know that with COVID, art programs in schools and workshops are being cancelled. One of the regions I know had an art-focused staff, but even their program has been canceled across all schools. It makes it even more important to have art programs and extra creative support.
In schools, students may have their homeroom teacher teaching them art. These teachers may not know the techniques to help students develop their artistic skills and then artistic dreams. This makes it even more important to offer after school art programs for students looking to develop extra skills.
When students attend more of a specific art school, you have teachers who have gone through the program and have mastered traditional or digital skills. So we do help students learn and reach their dreams. At Creative Genius Academy, we try to incorporate different types of art programs like digital art, true reality, and the knowledge part of art. In addition, we have the traditional–painting, drawing, sculpting, installation, printmaking, fashion, design–programs that we are offering.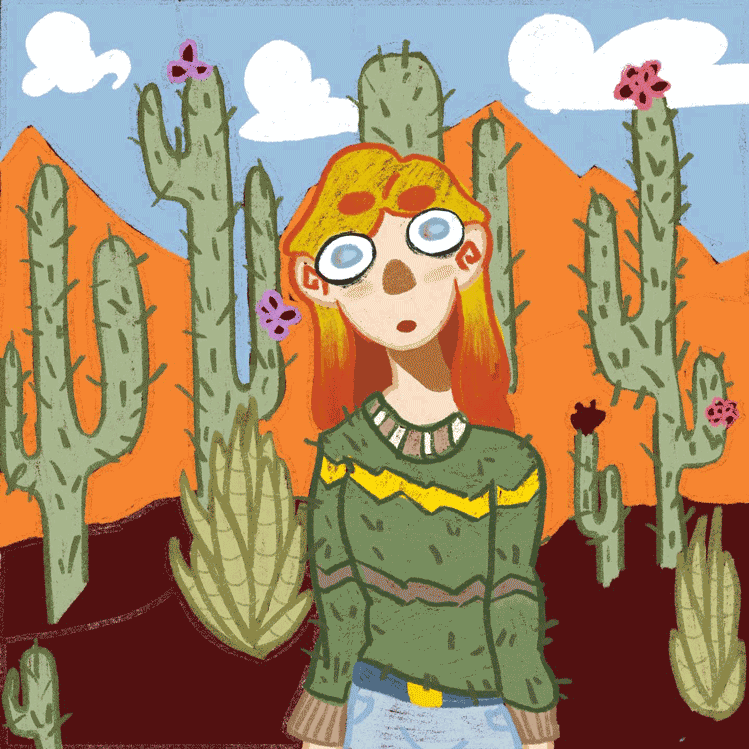 What teaching methodologies do you practice in your classroom? Do you believe methods like Waldorf and Montessori are appropriate?
I previously taught at a Montessori school with very, very particular rules. The school I was at was much more focused on the results rather than the process. For me, I had a bit of an issue with that part. Parents pay a lot of money for these programs, so everyone expects amazing results. While that's equally important, I also think students should brainstorm and have fun in the creative aspect of it, even if that sometimes may take more time. It's more reflective of the students' personalities, and they control their artwork more.
For us, we like to cater to the learning needs of the students: what they're interested in learning and then seeing where it could go. I know for our teachers, it's very individualistic. Let's say some students are interested in going into a particular art program at a school or university, we will cater our teaching to help them create their portfolio.
Now, let's say students just want to learn to develop drawing skills and sketching. We teach them the process of brainstorming rather than just rushing towards their final results because we believe creative brainstorming is part of the process that improves ideas. We help students break outside of their comfort zone and have fun creating art with a variety of materials, pushing them to explore outside of their limits.
Art, whether we like it or not, has many cultural and historical implications, how do you reconcile these while training the next generation of artists?
So, we like to talk about art history with our students. It's great for them to learn skills, but it's also good to learn where they come from. For example, Leonardo da Vinci's great with academics, art, science, and technology. He is similar to the outlook of our new school, which is not entirely arts-focused. It's also academic because we believe math and science can build creativity.
We also like to talk about different types of artists, not just white male artists. We talk about different artists with different backgrounds, especially female artists. We sometimes focus on China, and we teach students about Yueminjun, who does some political work. He uses a classical type of painting but has turned it into something more contemporary. We also talk about Ai Weiwei, his work definitely has a political influence. It sends a message that art can make the world a better place and communicate ideas. There are lots of Canadian artists, too, especially those like Kent Monkman, who focuses on indigenous subjects. We love showing examples of art that is making a difference in the world through storytelling. This is really important for our older students, and we talk about art history with teenagers, especially so that they can add more depth to their work.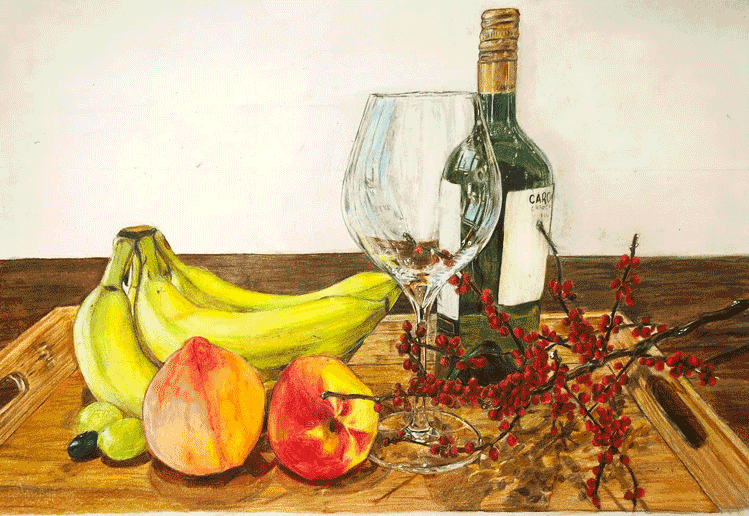 Creative Genius Academy developed thanks to your work, can you describe the process of launching?
After getting my degree in education and teaching in the Montessori school, parents started asking if I taught afterschool programs. It started with three kids in my living space, but as they started recommending me to other parents, and it turned into 30 kids in my basement. After someone suggested I open an art school, I agreed because my students needed more space to create.
In 2016, I wanted to test out the idea. I rented an office space and hired one other employee, and to my surprise, we doubled and then tripled the number of students. Eventually, we needed more space. I told my agent that I loved Downtown Markham because the Remington Group put a great focus on public art, and I thought it would be a great environment for my students.
Once we got the space in 2018, we've grown more and more. We now have 35 teachers and staff, hundreds of students, and plans to open our second studio. I want to franchise and open up more spaces.
How should Creative Genius Academy fit into the educational journey of students? Is there a supplemental element for younger students who are starting out academically?
To parents, we emphasize that students aren't just learning art skills, they're learning patience, perseverance, and how to complete projects. We teach students real-life skills. You can see it in our youngest students, as young as three years old. It's proven that when students develop artistic skills, it also develops their focus and academic skills.
Even when teenagers are focusing on portfolios, we can teach them time management and how to manage deadlines. We give them homework every week, in addition to their academic work, so it's more about integrity and responsibility.
We are currently in a transition stage, where we are looking to provide academic programs in addition to our art classes. Our school wants to help students excel beyond their schools' instruction and create authentic and individual expression. We want to help students discover their identity.
Creative Genius Academy worked with Jason Fung to help design an immersive and interactive space. How does the layout and structuring of the Academy's space contribute to your learning objectives?
Even before creating Creative Genius Academy, I never liked divisions and boxes. Our classrooms are an open space, where teachers can go between students easily, and students can look at each other's work. We want to build communication skills, and it's encouraged and reflected by the school's environment. Our interior is also really colourful and encourages creativity. It's really an unconventional space.
With circumstances constantly changing, do you believe there is an effective way to move art classes (of all types) online?
Yes! We are actually moving online at the moment. We noticed that many art schools have closed and have students from all over the world participating. Because of COVID, our audience is larger than ever.
When students sign up for online classes, we send students and parents materials in advance, introducing themes and exercises for the week. We like to include art history in these lessons, so they really understand the week's work. The classes are heavily interactive, with teachers giving live instruction so students can ask questions.
We actually plan on keeping an online option in the long run now! We have gained lots of international students, and we want to keep engaging with them.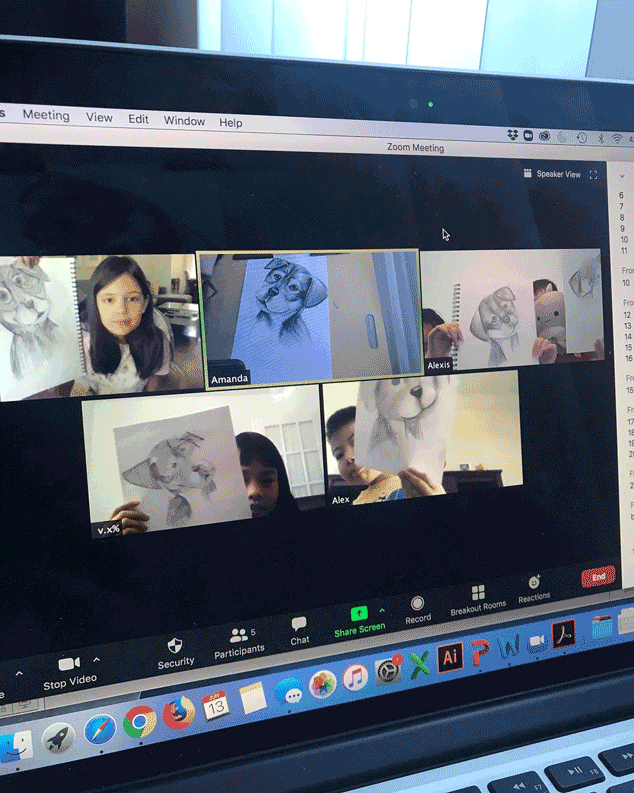 As an artist and educator yourself, what is your advice to young artists?
I would say that your art is not about what other people think, it's about how honest you are with yourself and what you want to create. Never trade honesty for relatability. I tell students to make work they will be proud of, if it needs technical development, they can practice, but they have to be authentic.
I hope, at the end of the day, my students have found something they love and are doing it each and every day.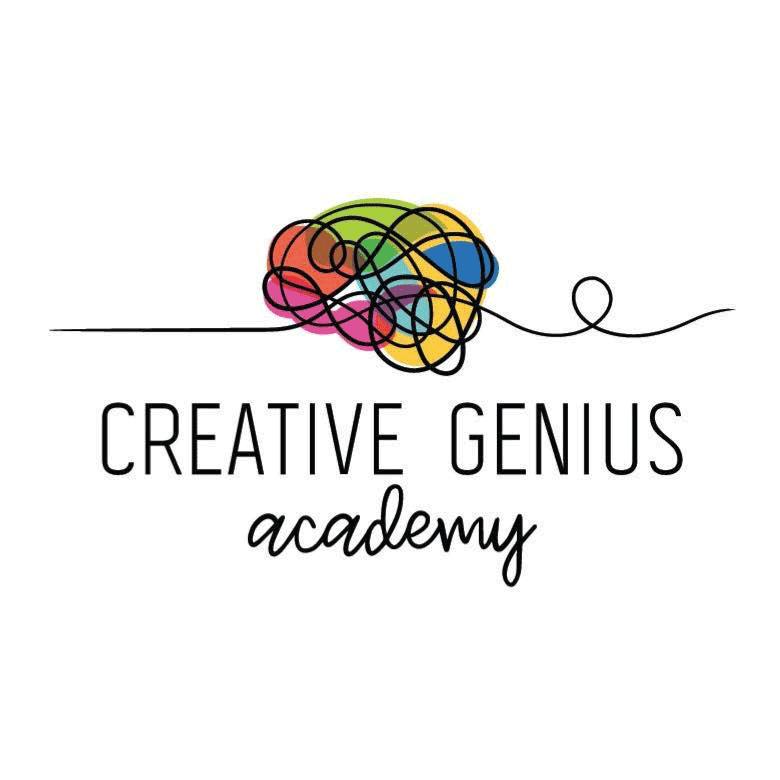 Sylvia Chan
Sylvia Chan is an arts educator and administrator based in Canada and an award-winning independent artist. Chan has obtained degrees in fine arts and education and has spent the last decade marrying her two specialties and training the next generation of young artists.
As an artist, Chan has produced over 300 original artworks, primarily for commissions and requests. Her work hangs in homes, office spaces, and schools, carrying an element of her personality and dedication into every environment. Vibrant, colourful, and striking, Chan's artwork is undoubtedly eye-catching no matter where it lives. In many of her portraits, Chan marries traditional portraiture techniques and practices with more abstracted swaths of colour and contemporary flavour. It is this very contradiction that makes Chan's work appealing and provides a beautiful commission or gift.
Chan is also a passionate educator with a talent for working with young children. In recent years, she has worked with the York Region District school board to implement arts-based curriculum decisions and comprehensive arts training. Her advocacy efforts continue in her own school, Creative Genius Academy, which focuses on cultivating young students' creative minds in all subjects. Chan's passion for art bleeds into her teaching, inspiring and instilling students with the desire to create.
---
Arts Help is proudly supported by  The Remington Group