Kathy Bruce is a New York-based environmental artist born in Ithaca, New York. Her work explores archetypal mythological characters within the context of the natural environment. Her work includes sculptural installations made of natural materials such as bamboo. Bruce's approach to making sculptures is representational and allows for the perception of different interpretations of the viewer's experience with her work.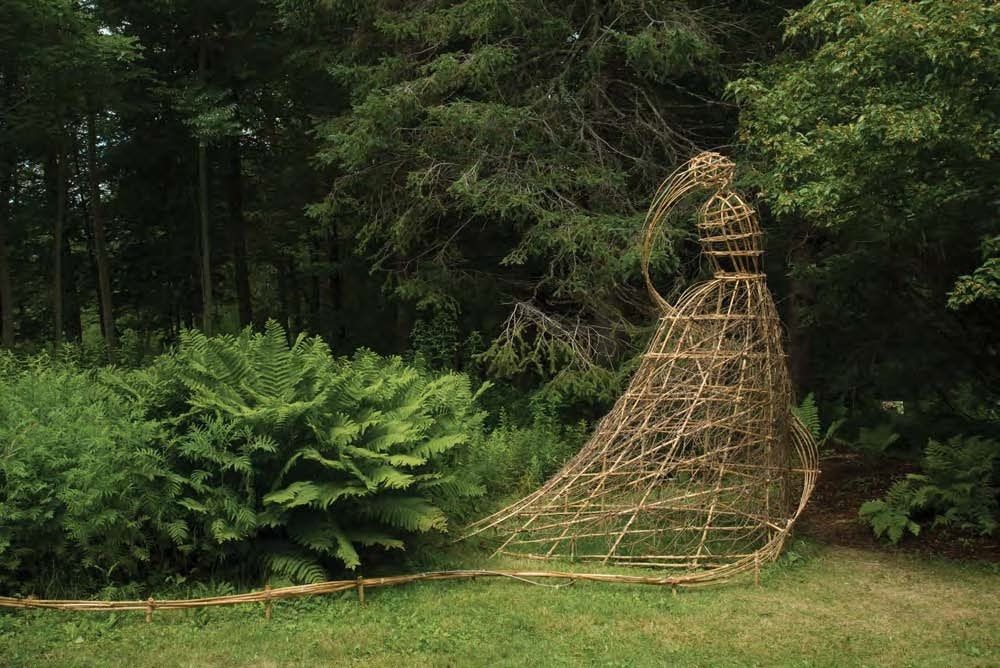 Bruce is one of 6 international artists chosen to create projects for the 2014 Cheng-Long Wetlands International Environmental Art Festival in Taiwan. She received Creative Curricula Grants from the Lower Manhattan Cultural Council NYC in 2013-2015, and her work has been featured in multiple museums and galleries around the world including The Peruvian Bi-National Cultural Center, The Nevada Museum Center for Art & Environment, and the Franklin Olin College of Engineering and Baylor University.
Kathy Bruce's art delves into historical archetypes of women in a unique and intriguing way. She is particularly interested in ecology, habitats, and the critique of contemporary art's growing emphasis on urban and technical landscapes. Her work also emphasizes many United Nations Sustainable Development Goals, including, Gender Equality, Climate Action, and Life on Land.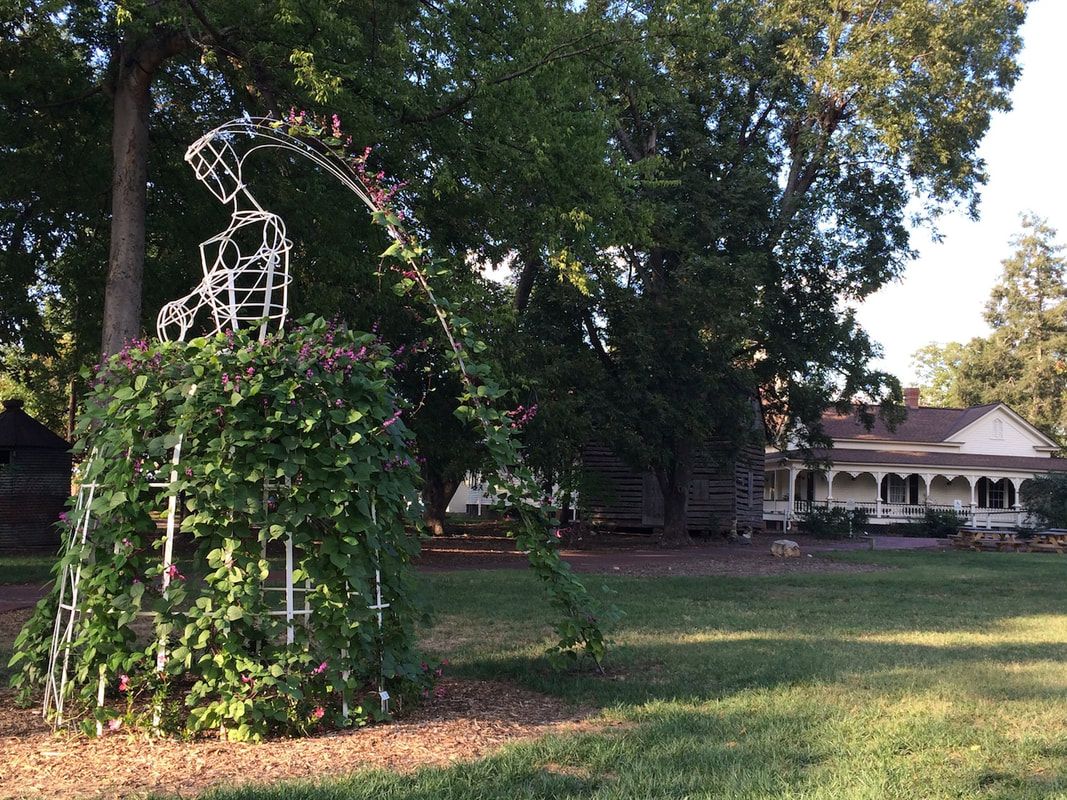 La Belle Femme is one of Bruce's most acclaimed works. It investigates ecological interactions and the interdependence of life forms, structures, nature, biology, and botany. It emphasizes how the human body compares to natural objects like plants and trees, and how it can express itself internally or externally in the form of patterns, compositions, or metaphorical contexts.
Humans are made up of the organic materials that accompany us in daily life, much like everything else in nature.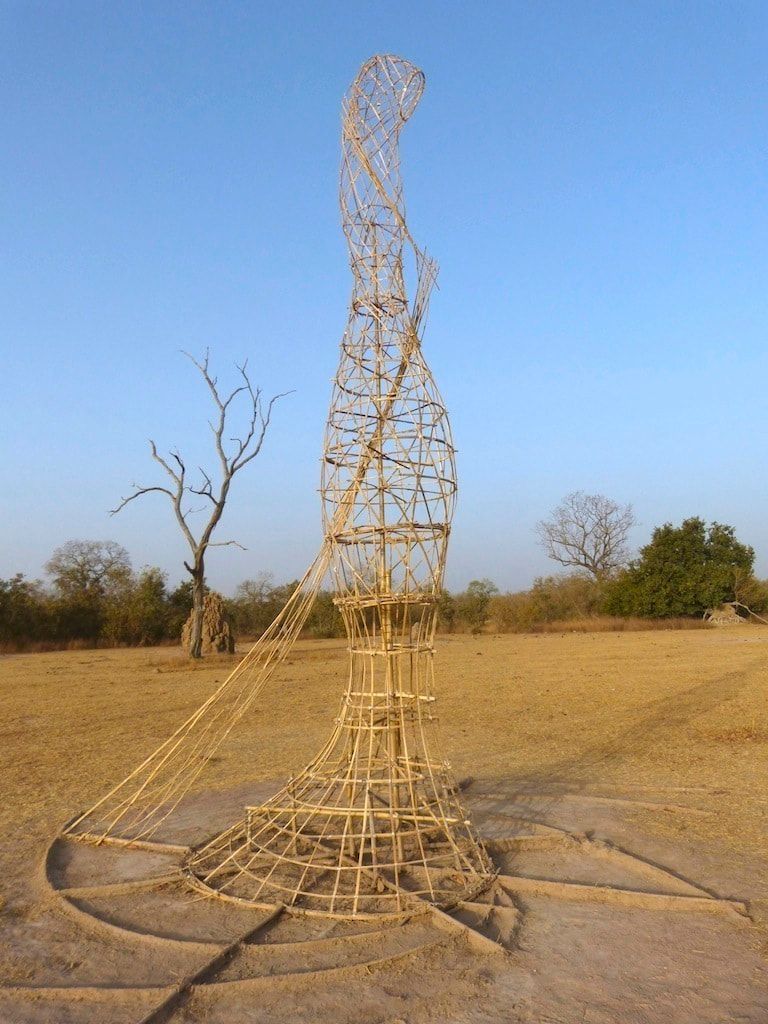 Kathy Bruce crafted Tide Jewels, a one-of-a-kind sculpture out of bamboo, branches and natural organic materials found on-site. It depicts three intertwined female characters representing the ebb and flow of the tides. Since ancient times, the moon and its connection to tides and the female body have played an important role in the cultural mythology of the landscape. Each figure in this sculpture forms a totemic basket-like structure to represent the flow of the tidal waters, which often also serve as a haven for wildlife.
Tide Jewels represents the global public's call to look outward and seek to preserve and defend our waterways and parks. It is easier to appreciate the natural life cycle mechanism of which we are all a member when we accept the emotional interaction between tides and human emotions.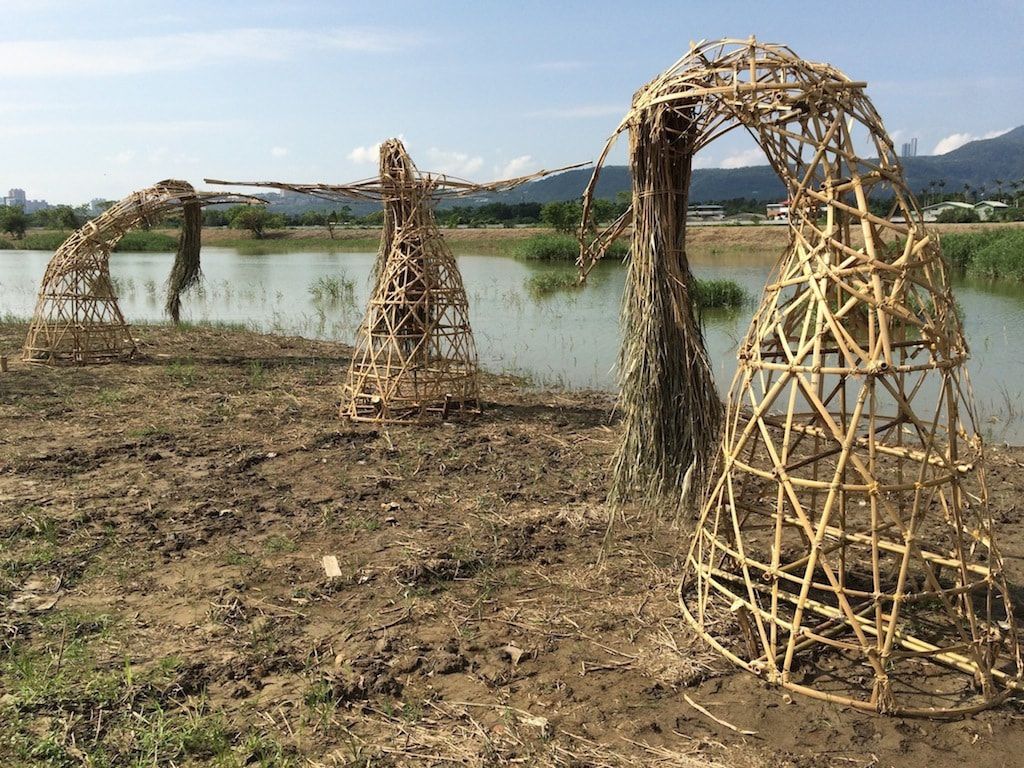 Bruce's most recent sculpture Queen Glumdalca Bird Sanctuary is a fascinating piece made during the COVID-19 pandemic. The sculpture is based on the figures drawn by Diego Valazquez in Las Meninas and Queen Glumdalca from the 18th century English play Tragedy of Tragedies. The sculpture is intended to be a bird sanctuary, creating a protected habitat for wildlife in their natural environments. The female figure in the installation has a metaphysical influence on the bird sanctuary, resulting in a cohesive poetic vision.
Kathy Bruce's work depicts nature as a kind of unfolding awareness. Her work is both playful and intense at the same time. It also aided in the reclaiming of the feminine body from patriarchal stereotyping, changing it from a passive slate to a spirit of possibility.
Bruce's artwork raises global consciousness about humanity's interaction with the natural world. The specificity of gender draws attention to a biological interpretation of the feminine body in contrast to its natural environment. It represents women as the forerunners of progress, ritual, and renewal.