As schools prepare to reopen and states debate mask mandates, researchers have found that the coronavirus disproportionately impacts those below the poverty line. According to Feed America, an organization dedicated to ending domestic hunger, food insecurity will increase as a direct result of the recent pandemic. In 2018, there were 37 million food insecure individuals (11 million of whom were children) across the United States. Feeding America's interactive map estimates how many counties across the US will see sharp increases in food insecurity and a rising need for food banks. In Chicago, food banks have been hit especially hard by the coronavirus. According to ABC 7 Eye Witness News, Chicago-area food banks have seen a "dramatic increase" in demand. Much of this comes from "…residents seek[ing] assistance for the first time during the coronavirus pandemic."
In response, eighty-four photographers across Chicago started Prints for Hunger, a fundraiser for the Greater Chicago Food Directory. Inspired by a similar effort that raised well over one million dollars for New York's Elmhurst Hospital, the photographers compiled dozens of prints at $100 dollars apiece. Fifteen dollars from each donation were used for printing and packaging, but the rest was allocated for donation. At the end of the fundraiser, Prints for Hunger raised $48,000 for the Greater Chicago Food Directory. While the prints are no longer for sale, their Instagram page, @prints_for_hunger, is open to the public. The photos cover a wide variety of topics, from Chicago neighborhoods to landscapes and photos that explore identity.
Participating photographers like Kayl Parker added their personal styles to the collection.  Parker's "Nasty Woman" explores themes of gender and societal expectations. A cut grapefruit lounges on pink satin; provoking metaphorical examination from the viewer. The picture feels dreamlike and hazy, almost like a hot summer afternoon.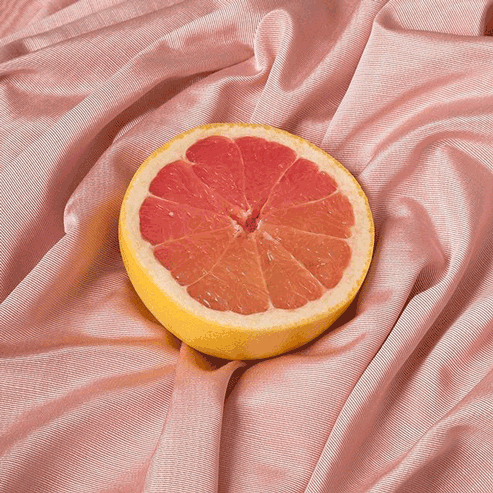 Jin Lee's "Untitled" features a young girl with her back to the audience. The girl is dressed in white and her hair is so long it touches the ground. She stares at an endless ocean; the ground shifts and turns beneath her. The white, grey, and soft blues of the piece make it especially striking and unforgettable.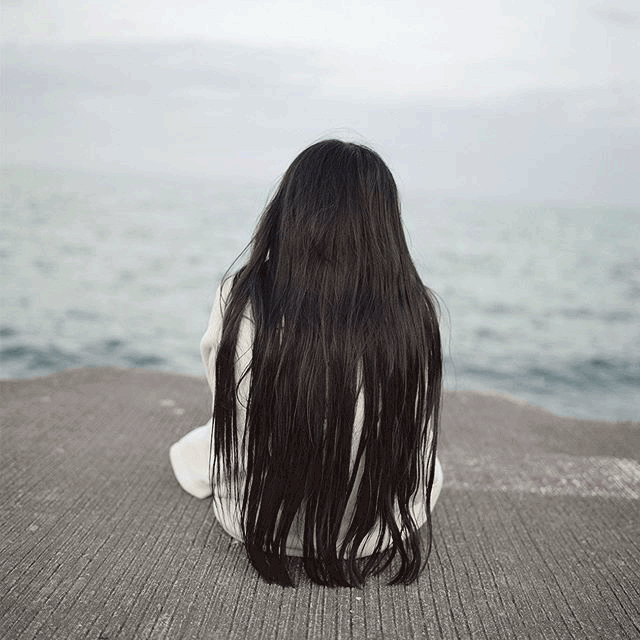 "Subterranean Amor," photographed by E. Aaron Ross, plays with color: two hands grab a Blue Ribbon Beer. The can drips with condensation, and the color scheme is mirrored in the woman's rings.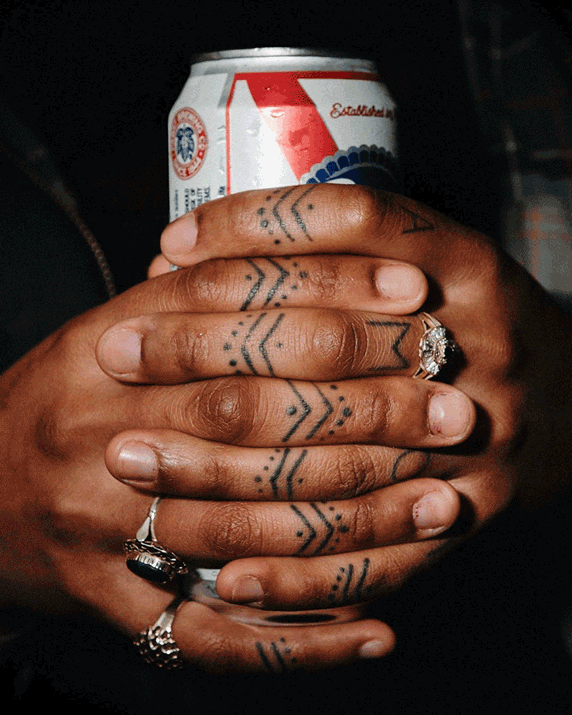 The colors of Aimee Beaubien's "White Night Garden" are striking: lilac flowers are surrounded by blue-green ferns. The weathered, purple fence ties the piece together and provides an accent piece.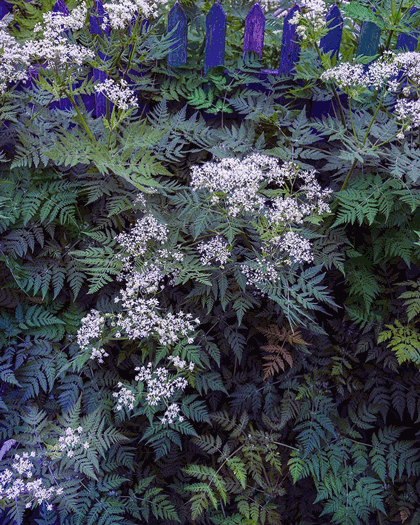 Finally, "Girl in Rain," by Paul D'Amato, is stark and magical. A young girl floats in a grey puddle, holding a plastic cup. Her pink shirt is repeatedly mirrored throughout the piece, but the majority of the color scheme is dark and gritty.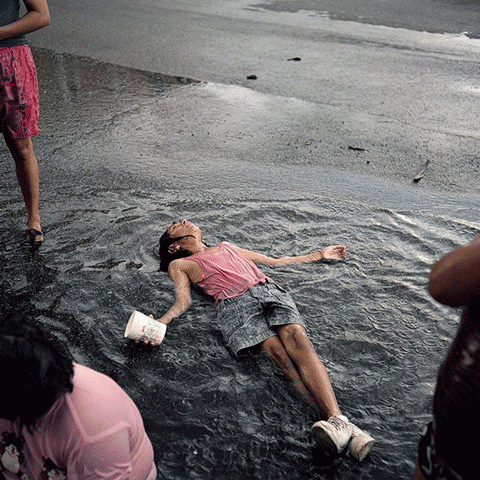 In an interview with Block Club Chicago, Marzena Abrahamik, an artist and professor at the School of the Art Institute of Chicago and the College Lake County, said Prints for Hunger chose the Greater Chicago Food Directory as it serves Chicago's South and West sides, both of which have been heavily impacted by COVID-19. Fellow organizer Leonardo Kaplan said that Prints for Hunger was the result of the human desire to help others: "I had this question in my mind where I was like, 'how do we as artists or teachers or organizers work with what we have, what limited resources and skills we have together to help the community during the crisis?'" The result was an innovative organization that raised thousands for charity.
As food insecurity becomes more prevalent across America, food banks will continue to grow and adapt in response to the pandemic. While Prints for Hunger is no longer accepting donations, there are other ways to help. Volunteering, donating nonperishables, or starting a fundraiser can help alleviate food insecurity. For more ideas, check out Feeding America's take action page.