The topic of climate change has always been undermined by our societies. The question of how we can do better becomes irrelevant as most people partake in the same cycle of destructive tendencies towards our environment. The Chinese artist Rao Fu shifts the conversation from "What can we do about it?" to " How can we live and exist in these worlds". Rao Fu can be defined as a conceptual artist in regards to his surrealist landscapes and portrayal of unusual figures.
Born in Beijing, China, in 1978, Fu currently lives in Dresden, Germany, where he studied painting at Dresden Academy of Fine Arts early in his career. His artistic approach projects the contrast between Eastern and Western society as he blends Chinese calligraphic drawing techniques with German romanticism.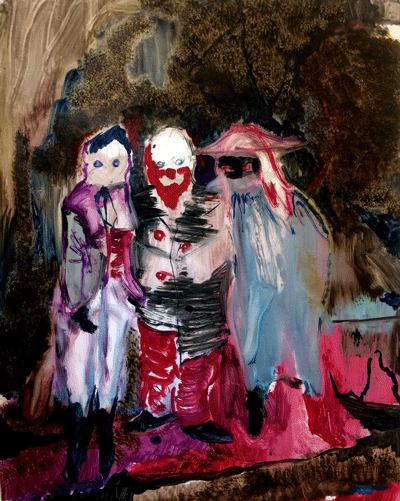 The colourful landscapes and surreal painterly qualities focus on nature and its exploitation. Themes of destruction and redevelopment become evident in his work as he reflects on political, social and environmental issues. Creating unusual and mysterious paintings gives viewers an immersive experience, ultimately building upon our knowledge of a serious global issue.
Fu rejects the universal expression of man or woman allowing the viewer to transcend and interpret these unconventional worlds. Any form of identity is excluded because he analyzes and redefines new meanings of our existence. Seen throughout his works, he promotes the United Nations Sustainable Development Goals (SDG) Climate Action and Life on Land.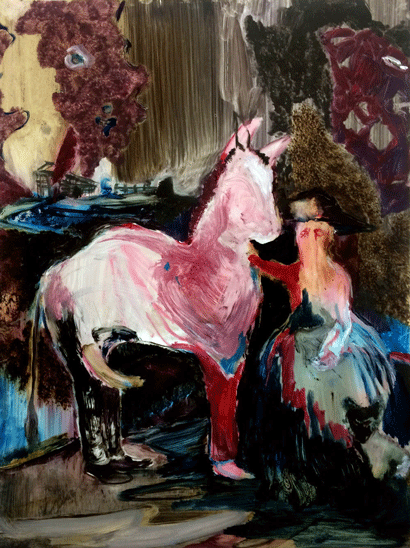 The colour palette used in his paintings suggests chaos among beauty, although it communicates a sense of disintegration. The display of our world rotting and the presence of figures emphasizes a darker, poisonous effect on the ecosystem.
"It's like a mirror reflecting the artists' thoughts...I'm trying to express my heart with my paintbrush," said Rao Fu in an interview with Gallerie Vazieux.
The emotional attachment he evokes demonstrates his vulnerability and honesty. He intends on building a connection to engage with the viewer and other artists. It seems as if the ultimate goal of his work is to encourage people to care. The importance of feeling something towards his paintings is anticipated along with raising consciousness on environmental issues.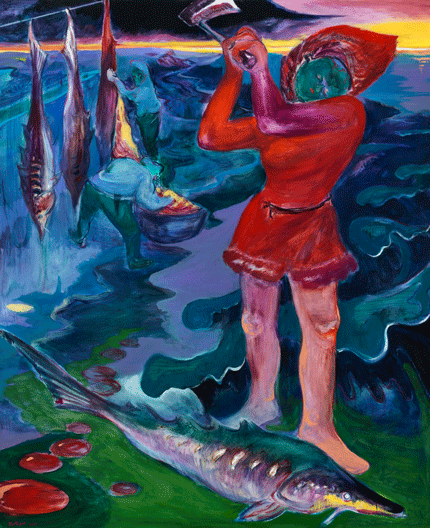 Rao Fu continues to make intriguing paintings such as Midnight Wedding and Kaviar which can be found at Mind Set Art Center in Taipei City, Taiwan. His recent work pushes saturation and fantasy immensely, creating new imaginative worlds where the viewer can roam freely and escape.