Beautifully interlacing sustainability and human well-being and underscoring its significance is architect Anupama Kundoo. Born in Pune, India, in 1967, she graduated from Sir J. J. College of Architecture at the University of Mumbai in 1989 and now has offices in Madrid and Auroville. With one foot in her daily practice and the other in academia, the architect also holds a Ph.D. from TU Berlin.
Those familiar with Kundoo's work know that she often chooses to focus on playing with light and shadow and reimaging spatial understandings between the indoors and outdoors. Her interests lie in materiality and experimentation, which is reflected in her works that have a low environmental impact.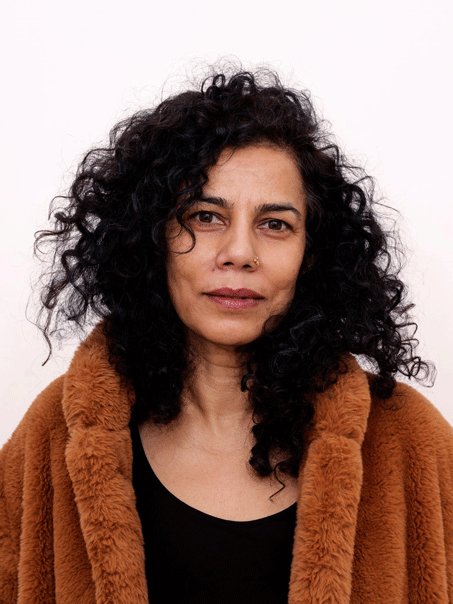 Perhaps the most intriguing detail about this architect is her start in the world of architecture, it being one that she stumbled into. Finding her place in this area new to her, she found it grounding as it afforded her the opportunity to be of service to others.
Working in India and Europe, Kundoo has worked through numerous projects involving everything from baked mud houses to high rises and considers herself highly involved in the entire making process. She is an individual who recognizes that embracing challenges is essential in creating not only new but highly relevant works that reflect structural, climatic, environmental, social and financial concerns.
Rather than becoming discouraged from the constraints she encounters, she allows them to inspire resourcefulness.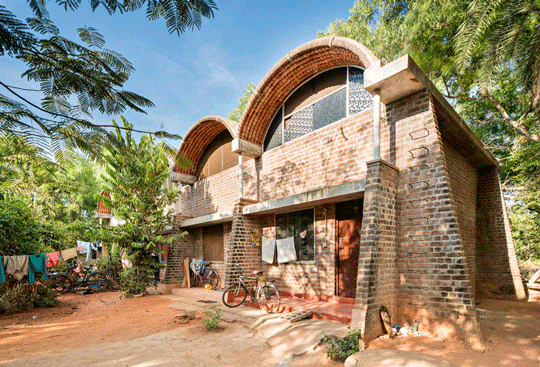 Her practice shows how we can imagine better futures through architecture with long-term benefits by reflecting on what human society is currently focusing on. Sharing with the world new ways we can shape the built environment differently, Kundoo creates possibilities of increased health, happiness and well-being.
Effectively, she is designing for contented living, reflecting the United Nations Sustainable Development Goal (SDG) 3 on Good Health and Well-Being, where happiness has the capability of arising directly from all types of buildings. As it relates to the Sustainable Development Goals, it is clear that Kundoo's architectural work also reflects the SDG's 9  and 11 on Industry, Innovation and Infrastructure, and Sustainable Cities and Communities.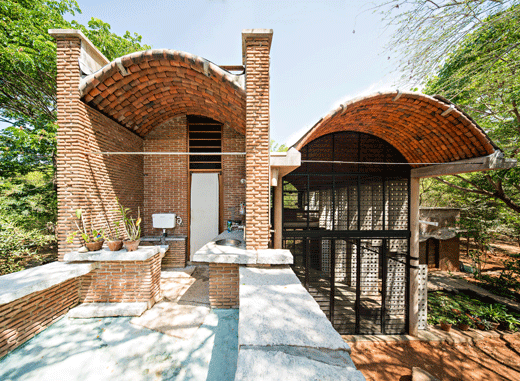 "I don't see happiness as something frivolous. There is no other aim: to be alive is to be happy. When we are not happy, it indicates that something in us is not alive," says Anupama Kundoo.
One of the architect's major ambitions is to use as few resources as possible when creating her work. Simultaneously, she is concentrating on shedding light on the resources that are scarce in our lifetime. In this case, we can reflect on time as one such valuable resource. As the fourth monographic architectural exhibition in The Architect's Studio series, Taking Time, Kundoo explores how time is becoming overlooked.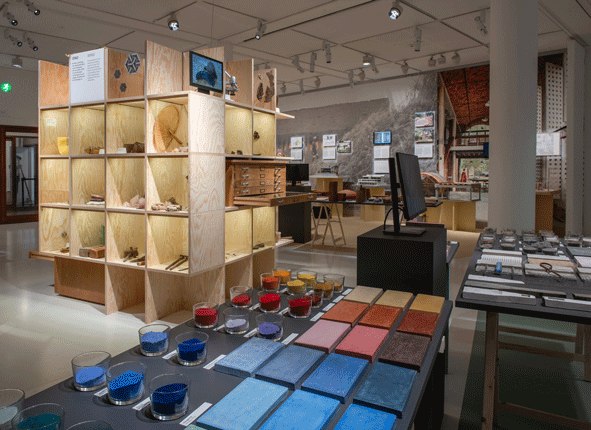 Held by the Louisiana Museum of Modern Art in Denmark in late 2020 through until early 2021, Kundoo's exhibition, and focus on time, could not be more appropriate in the period in which we are living. It gently reminds us to use it well and that we have a responsibility to do so. Taking Time physically reminds us of this by moving the viewer through time, starting in the past with a mood board of traditional building techniques. The present follows as the second part of the exhibit where the architect's Full Fill Home is presented as a full-scale model. The future concludes the exhibition and displays an experimental township focused on sustainable living.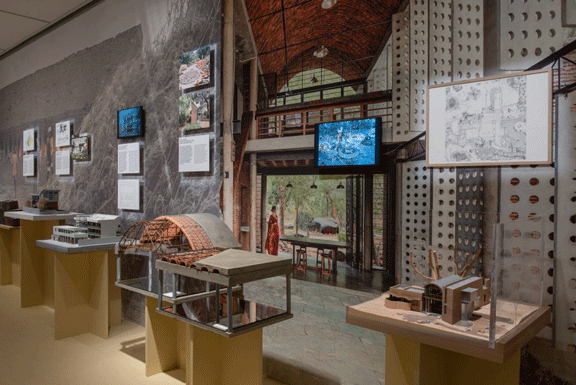 Curator Kjeld Kjeldsen has said, "By investing time in architecture, you can make it better. It is not a question of saving time, but of taking time."
Kundoo considers time to be a forgotten resource in many fields and unquestionably within architecture. Taking Time reflects upon this understanding and explores traditional Indian building customs and materials in a space constructed as a journey through time.
Kundoo pays particular attention to how architecture embraces the past, present, and future, and how we can embed our value of time in the built environment. As exhibition viewers, we can see her advocate for all architects investing their time in sharing knowledge to gain deeper understandings of not only materiality and function, but, context and sustainability.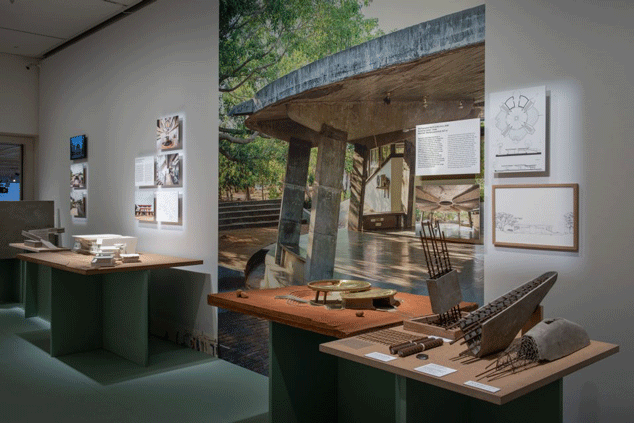 "Architecture is a living, dynamic and intelligent force that embraces the past, present and future all at once," says Anupama Kundoo.
Kundoo has been working and teaching at AA School of Architecture London, ETSAB Barcelona, IUAV Venice, Parsons New School of Design New York, TU Berlin and the University of Queensland Brisbane. More information about past and current projects can be found on her website.