Melbourne Design Week is an exciting time for architects, designers, and artists alike, providing a community forum for what it means to "make good" in design. 2022's Design Week focuses on the environmental impact of architecture and construction — a response from the artistic community after the recent success of Australia's booming construction industry. Along with new construction comes huge amounts of waste, with the total from 2018 and 2019 making up almost half of all managed waste in Australia. Due to the expense of creating new building materials, the construction industry alone accounts for 38% of greenhouse gas emissions.  

Robbie Nevs and his sustainable building practice Revival Projects are determined to put construction waste to better use. Revival Projects' design ethos echoes multiple United Nations Sustainable Development Goals:  Industry, Innovation and Infrastructure, Sustainable Cities and Communities, and Responsible Consumption and Production.

Revival Projects is a Certified B-Corp that repurposes salvaged materials from demolished buildings to create new structures, functional installations and refurbished buildings. Driven by increasing the accessibility of sustainable building, their practice focuses on incorporating aspects of ethical construction and destruction into everyday infrastructure.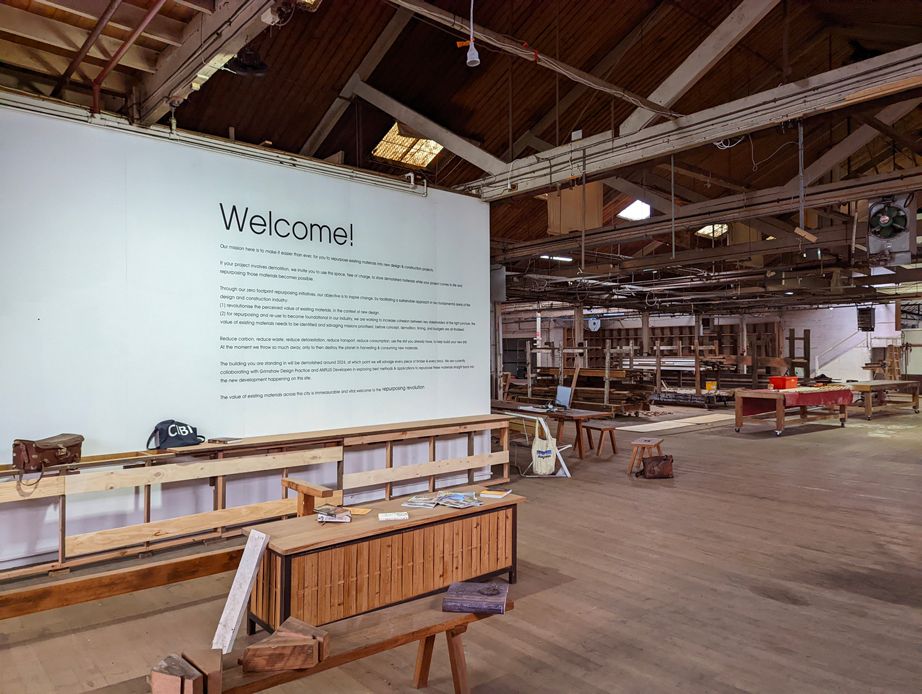 Revival's initiative at Melbourne Design Week, a Zero Footprint Repurposing Hub, perfectly captures these goals. Nevs and his team turned a warehouse marked for redevelopment into a site for repurposing construction and demolition waste. The Hub acts as a storage space for materials from construction projects around Melbourne, saving the materials from the landfill and making them more accessible to like-minded members of the design community.

Storage of the existing materials helps facilitate new, recycled design by holding them while alternate designs come to life. However, it is expensive and logistically difficult to find a holding site for large amounts of construction materials, so they usually go to waste. Revival Projects offers free storage in their space for materials earmarked for repurposing in order to encourage industries to recycle their trash. The architect of the hub's future development, Grimshaw, is working with Revival Projects to repurpose the warehouse's existing materials into the new buildings.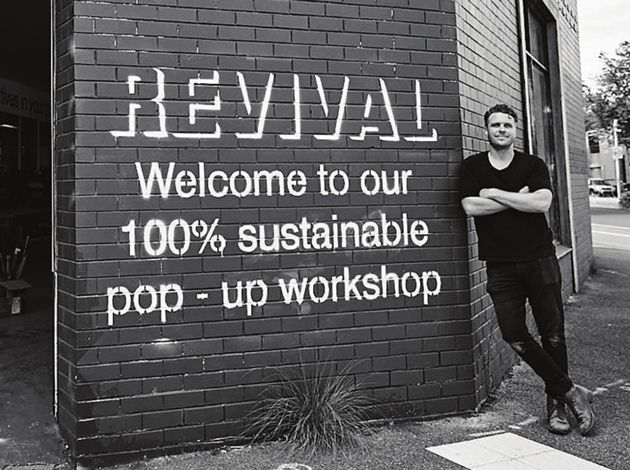 The Hub has been awarded the 2022 Melbourne Design Week Award, named "a project of ambitious scale with global importance" by National Gallery of Victoria director. It is open to the public for the remainder of Design Week.

Revival Projects' other initiatives are focused on sites set for demolition in the Melbourne area, and making use of whatever materials they can repurpose. They salvaged timber beams from an original structure on the Port Melbourne wharf, then refitted these beams for use in commercial office space. The team was also responsible for recycling the St. Crispin House's 100-year-old factory materials to build new flagship stores.

One of the most important aspects of sustainable design and construction is recognizing the sheer amount of usable materials that reach the landfill each year, and the huge global cost associated with producing new materials when reusable ones still exist. Revival Projects has found the space in their community between supply of past materials and demand for new ones, helping to recalibrate the effects of Australia's construction industry one structure at a time.

Learn more about Revival Projects here.