Engaging with art and nature often elevates one's mood, so why not combine the two? In honour of Mental Health Awareness month, the Ottawa Art Gallery (OAG) is welcoming visitors to experience the Sky Garden exhibition, open from May. 6 to Jun. 4, 2023.
The exhibition was inspired by Swiss-Canadian photographer Marie-Jeanne Musiol's La Forêt radieuse (Violette et vigne) [The Radiant Forest (Violet and Vine)], which is part of the gallery's permanent exhibition. Musiol's work spans decades and has also been featured in the National Gallery of Canada, the Museum of Fine Arts Houston, and the National Museum of Women in the Arts. Her lightbox features plants and leaves glowing within an electromagnetic field under the night sky. This combination of terrestrial and celestial elements highlights the vast interconnectedness of nature and its allure.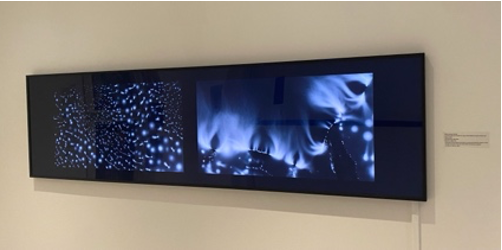 Plants and skies are likewise present in the diverse collection of shadowbox artworks that make up Sky Garden, designed by OAG curator Alexis Boyle to explore the links between human well-being and the natural world. These detailed mixed media compositions involve layers of printmaking, painting, drawing and collage. Within each creation, we see colourful cuts arranged against a black backdrop, which form a clear contrast. Surrounding the art are IKEA-style frames that add further depth and dimensionality, making for an immersive viewing experience overall.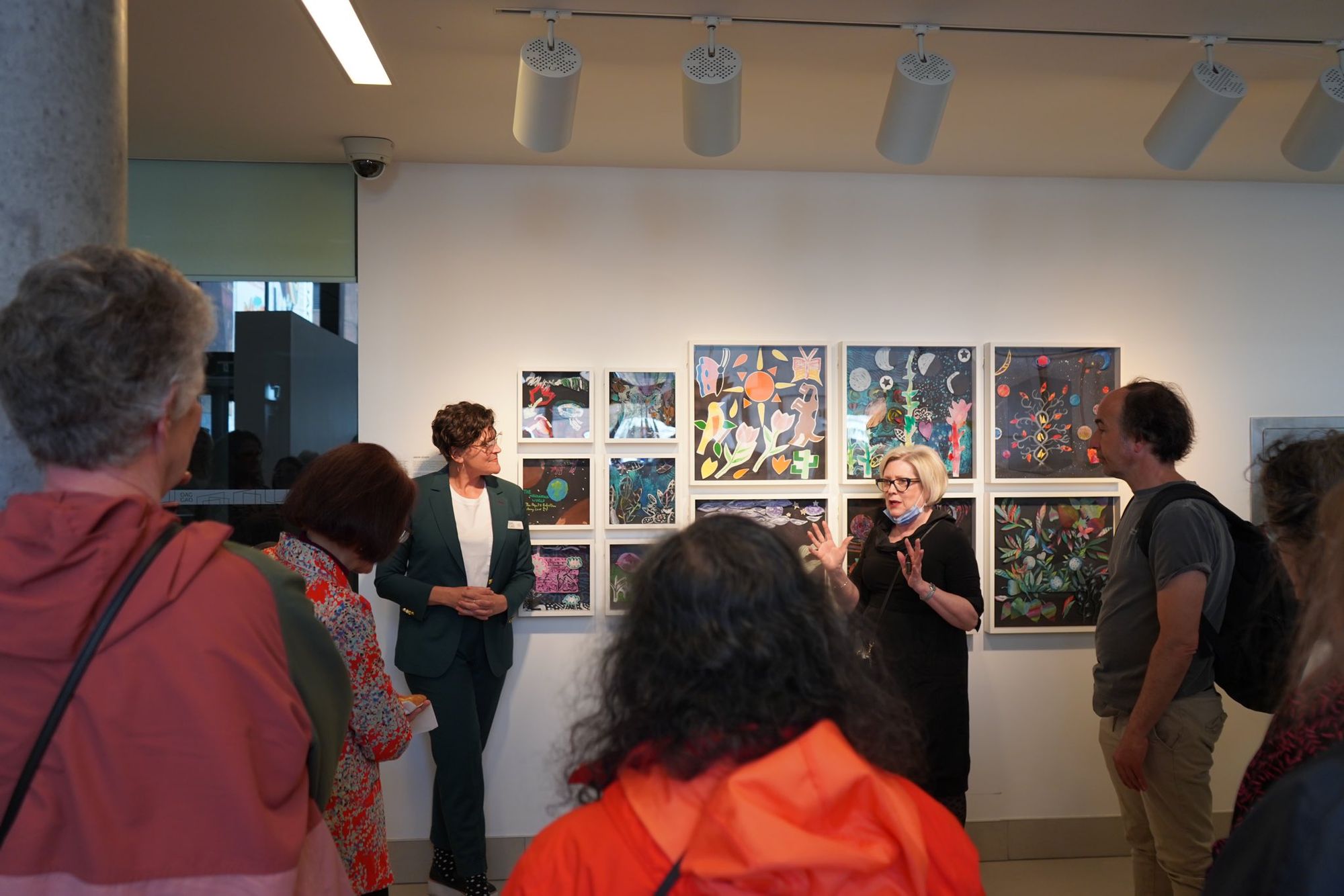 The shadowbox artworks whose boxy frames cast a shadow below the art on display were created by multiple creative participants , all of whom participated in Creative Space. These weekly wellness workshops were held for these artists over the course of several months and hosted by OAG educators Abigail Kashul and Maria Gomez.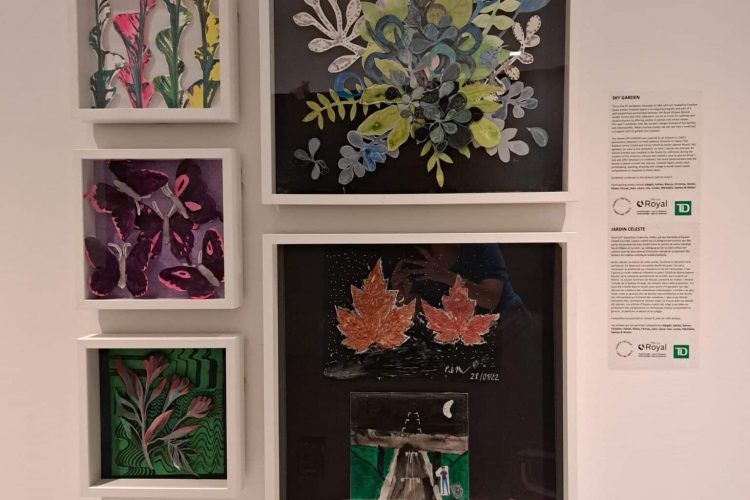 In partnership with the Royal Ottawa Mental Health Center and TD Bank Group, the sessions offer individuals the opportunity to come together and express themselves. When patients join Creative Space, they experience a sense of identity beyond their illness. By promoting artistic expression and social inclusion, this initiative also aligns with the United Nations Sustainable Development Goal for Good Health and Well-Being.
Mental health conditions are complex, and every individual's needs are different. According to both the teachers and students, Art classes help provide a healthy routine, community support plus a sense of belonging. "Creative Space has been a lifesaver. I rekindled my interest in art and I also have something to look forward to every week," said Sky Garden artist Christine Watson in her online testimonial for the OAG.
Creative Space further offers flexibility, as patients are free to join these weekly sessions online, in person or both. With multiple modes of delivery, those who may not have time to commute to class or may feel anxious about being physically present can choose to take part via Zoom.
In addition to art lovers around Ottawa, the Sky Garden launch event invited healthcare workers and patients from the Royal Ottawa Mental Health Centre. Patients who participated in Creative Space had a chance to present their pieces to an audience, explaining their specific choices and processes. This ongoing act of sharing and engaging with art is without a doubt special for everyone.
'It's been so meaningful to get to know people personally through this program," said Boyle in her opening remarks for the exhibition. In addition to coordinating the Sky Garden project this year, she has been leading Creative Space for the past seven years. "It has been an unbelievably rewarding journey. Art and healing belong together," she added.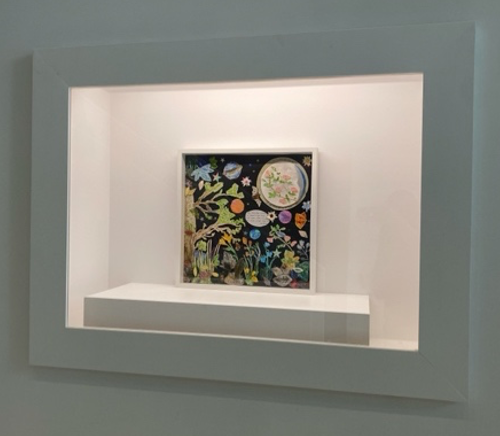 From the flowers and trees to the moon and stars, Sky Garden reminds visitors that life on Earth can be appreciated in many different ways. Art opens people's minds and offers windows into how others experience the world. It can be a source of hope and connection when life feels overwhelming or meaningless. For all these reasons and more, organizing programs like Creative Space that integrate mental healthcare with the arts is a worthwhile goal that every community should consider.