In a society deeply entrenched in patriarchy, Shehzil Malik is an echo against gender biases, injustice and inequality. Surrounded by darkness, she rose, holding a pen in her hand and painted the walls of Lahore, her birthplace, with the bitter reality of female injustice.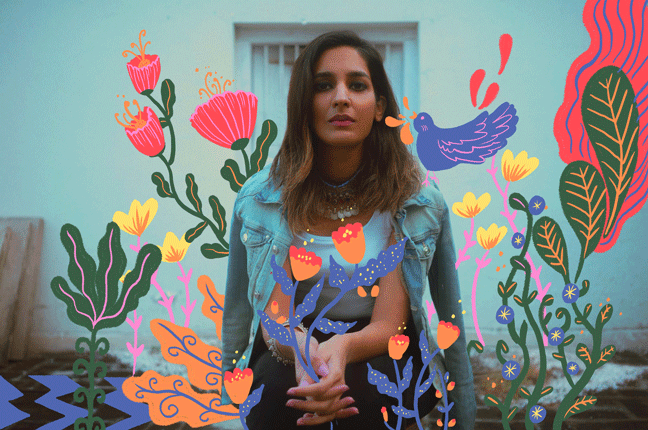 Other feminists all over the country seconded her and initiated a never-ending wave of Pakistani feminism. Since then, numerous other Pakistani women artists have been taking over Instagram to visualize art for abolishing patriarchy and sustainable growth of society.  For all her contributions toward gender equality, UN Women awarded her with Yvonne M.T. Herbert.
From her canvas, she took the art to the streets. In her Feminist Illustrations, there was a universal language. During the Women's March 2015 in Pakistan, she drew posters and banners for the public and uploaded them online. She called to every single Pakistani to download, print and then paste those banners on the street walls. She actively participated in hanging banners and displaying posters all over Lahore. To her dismay, all those posters were ruptured and burnt within a few hours.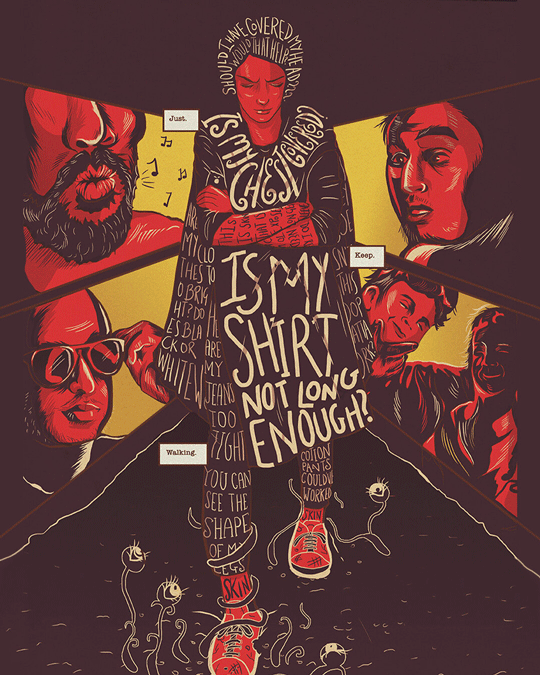 Such a backlash heated her zeal for female freedom, and she started a female fashion line named Is My Shirt Not Long Enough? in 2017. Women all around Pakistan welcomed this clothing line, and we saw numerous young girls wearing slogans of justice for women.
"My work is generally noticed on the internet, and it's a particular section of my society who are online," she said in an interview with Global Citizen magazine. "So with garments, you're essentially taking a work of art and transforming it into public art. Every person is a walking embodiment of public art, which was very exciting," she explained. Being a voice for oppressed women in South Asia, she is the living embodiment of the United Nations Sustainable Development Goal of Gender Equality.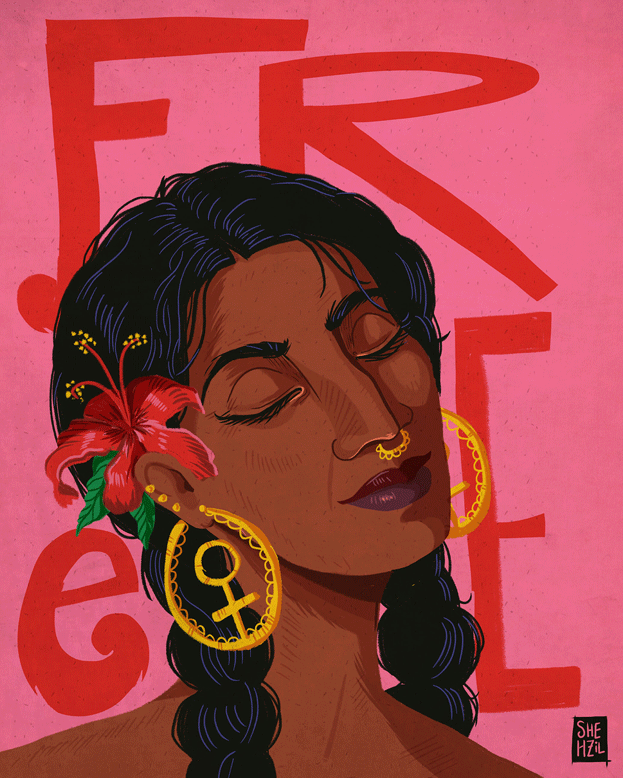 Some extremist elements of the society destroyed her posters, but ideas prevailed throughout Pakistan. Later, she painted young females with an urge to get higher education irrespective of gender and cast following the  Sustainable Development Goal of Quality Education.
Her work is not limited to feminist struggle but encompasses her motherland's boundaries. She designed brown women to express the aloofness and prejudice that brown people from South Asia feel. Malik employed her skills to be vocal about racism and personified the Sustainable Development Goal of Reduced Inequalities and Partnership for the Goals.
During the Covid-19 pandemic as well, she remained active on social media and contributed to United Nations' compiled artwork for awareness.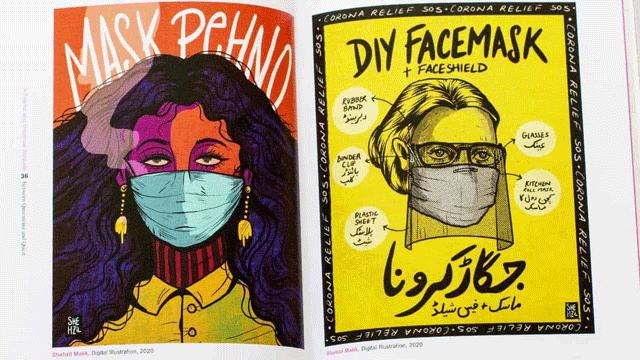 Shehzil Malik, with her finest art pieces, is a treasure in Pakistani society. She is leading a change in the patriarchic culture and brushing away gender-based inequalities and injustice. Her artistic skills more precisely lead her journey toward social justice.