Lush vegetation, geometric ornamentation and Incan pottery are some of Peru's distinctive cultural aesthetics. Before moving to Ghent in Belgium at the age of 18, Shirley Villavicencio Pizango grew up surrounded by the beauty of Peru. Through her patterns, vivid colours and dynamic brushstrokes, Pizango's artwork nods to the memories and experiences of the Peruvian rainforest.
Shirley Villavicencio Pizango was born in Lima, Peru in 1988. However, she spent most of her adult life in Belgium, more specifically, in Ghent, where she received her Master of Arts degree from the Royal Academy of Fine Arts Kask in 2013. Using acrylic as her preferred medium, Pizango specializes in self-portraits and still lifes, which are typically done in a gestural style through her loose, expressive brushwork.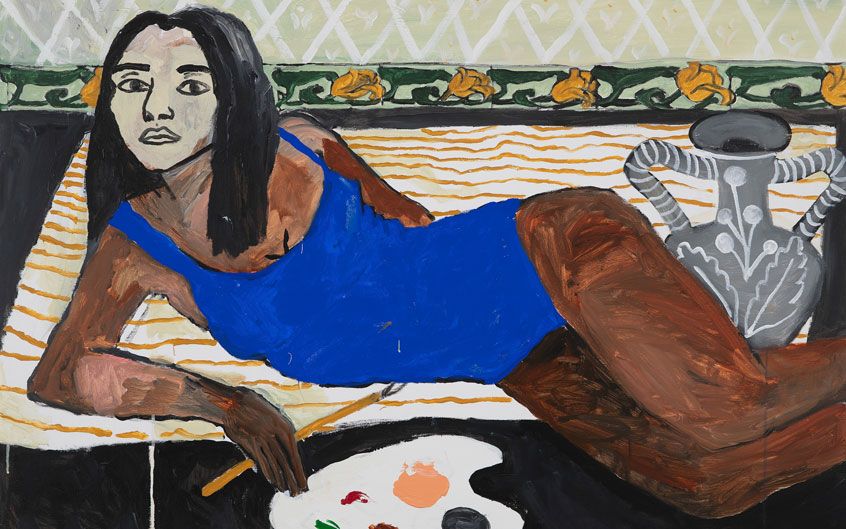 The artist paints friends, family and self portraits, creating an intimate connection with her subjects as most of her portraits are painted from live models. These paintings are not exact representations of what a photo would depict, but rather the artist uses her own interpretation to express her perceptions and feelings of the person being portrayed.
Dans Les Yeux D'Elsa Art Magazine describes Pizango's work as imagery that makes "people with a darker skin tone the protagonists of her paintings, without putting emphasis on their background. In this way she stands up to conventional exoticism, something present throughout Western art history." By doing so Pizango is touching on the United Nations Sustainable Development Goal for Reduced Inequalities as she portrays dark-skinned figures in her works with pride and strength.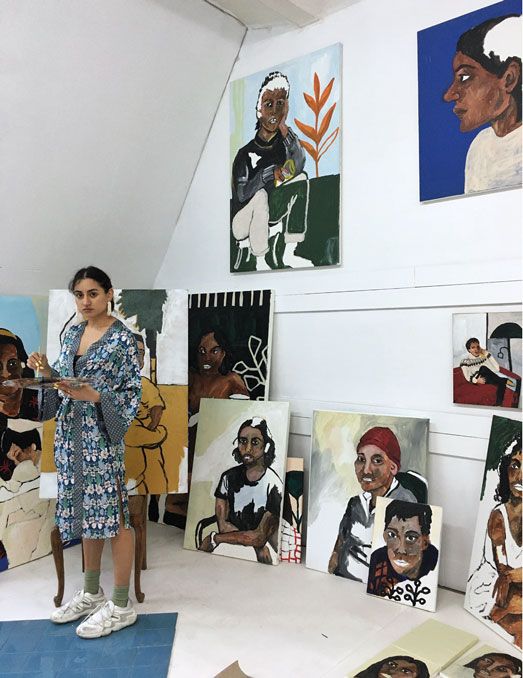 Pizango has noticed the difference between how confident colonialists and subjugated people of colour have been represented in the last few hundred years of art history. Women in her portraits are almost always clothed to avoid over-sexualizing her subjects.
In an interview with WEPRESENT the artist states, "It's OK to be a muse, but women aren't only muses—we're also people who think and who act and who are strong."
Pizango's respectful portrayal of women as strong and independent highlights the United Nations Sustainable Development Goal for Gender Equality. An example of this can be seen in her art piece entitled, Tame the Horse, Ride the Power, 2020, where a bare-chested woman gazes into the viewer's eyes while riding a horse. The portrait is based on a picture of Putin as part of an exhibition called A tear for Power, relating to the theme of narcissism as a masculine attribute. Pizango's adaptation flips the narrative and puts a woman in a position of leadership and control.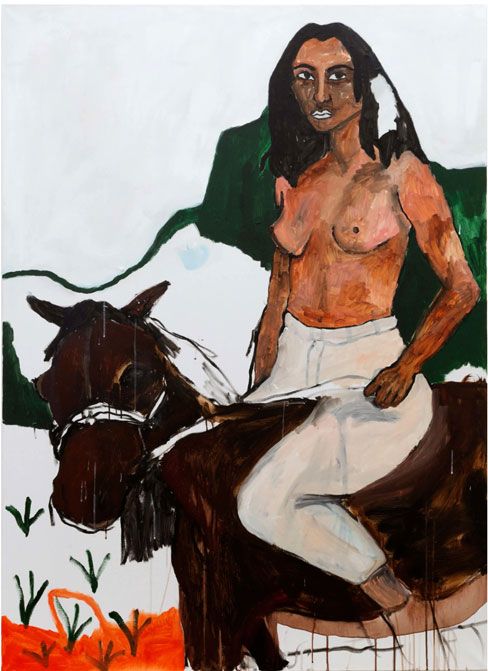 Pizango has exhibited her artwork in Belgium, Germany, Spain, and the United States. She is reaching the end of her solo exhibition at the Steve Turner Gallery in LA which concludes this September 3rd, 2022. The exhibition displays a collection of dark-skinned faces as they beam out from conspicuously vacant canvases.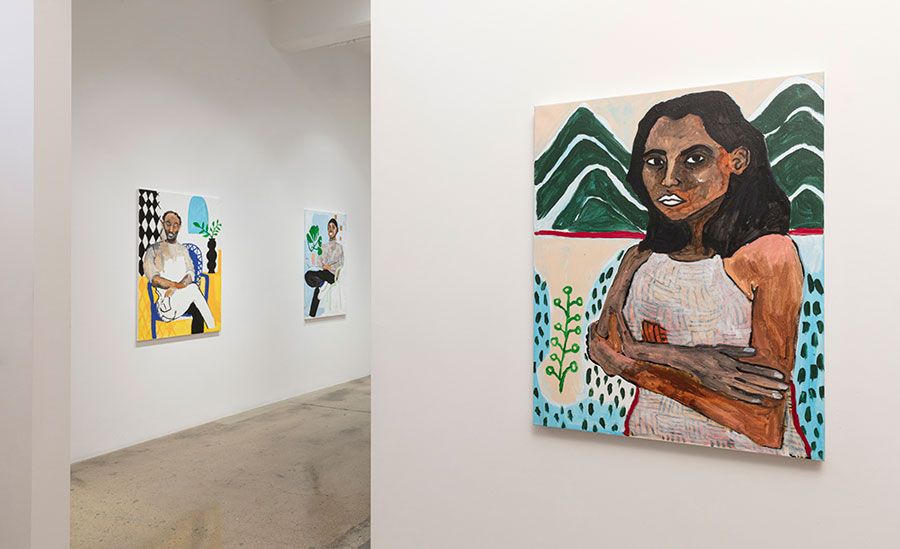 The work of Shirley Villavicencio Pizango juxtaposes the experience of her childhood in the Amazon rainforest and in Lima, and her artistic practice in Belgium through the representation of culture, ethnicity and technique. The artist's respectful representation and expression of figures that are strong and focused is enhanced by her spontaneous brushstrokes and bold colours, inspired by Picasso's zest for painting and Mattise's colour palette, creating truly unique pieces.
---
You can follow Shirley Villavicencio Pizango on her Instagram.