The societal notion of disability has undergone significant modifications over the years. With various factors contributing to changing the negative connotation of disability, art has played a prominent role in the progression of the disabled identity over time.
Born in California, artist and advocate Emily Barker is one such persona, whose artworks focus on redefining the repressive societal factors that have been married to disability—shedding light on the United Nations Sustainable Development Goal of promoting Reduced Inequalities.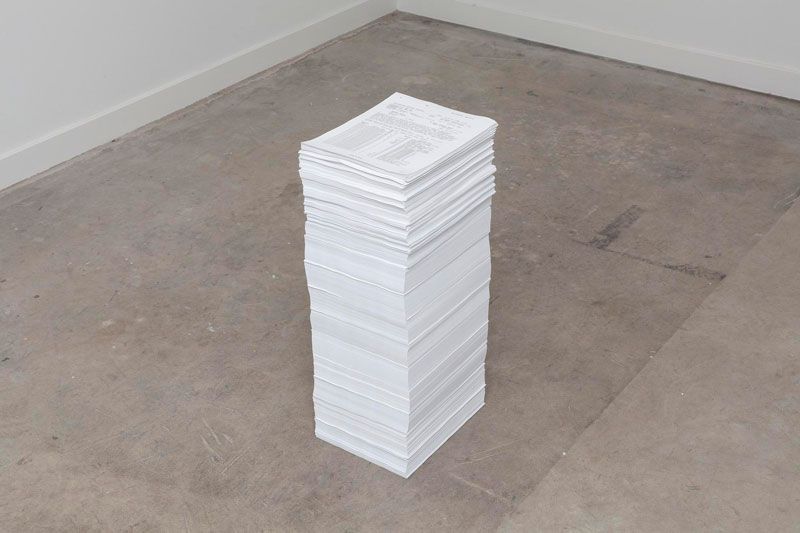 Due to an accident, Barker, who uses they/them pronouns, was diagnosed with paraplegia at the age of 19, followed by complicated regional pain syndrome at age 20. They attended the School of the Art Institute of Chicago, where they studied subjects such as painting, art history and philosophy.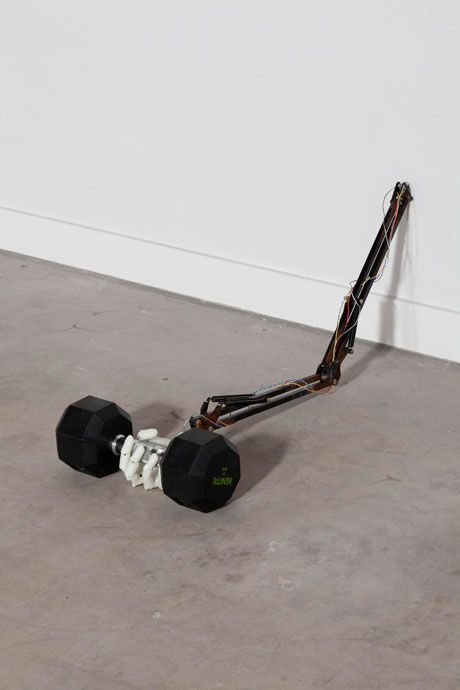 Through art, they have been a fervent advocate for disability rights, drawing attention to the mistreatment and injustice of disabled individuals due to the inaccessibility to the most basic needs in everyday human life.
"The biggest obstacle is still willful ignorance and how far away we are from change due to people's attitudes toward disabled or chronically ill people with the most needs who are less able to voice those," said Barker, in an interview with HuffPost.
For their project, Moving Parts, they purchased a secondhand 36-foot RV and transformed it into a self-contained accessible living area and studio to construct more studios, artist residency spaces and other accessible homes for disabled individuals. They said that for persons with disabilities like themselves, who frequently struggle to discover areas that are really passable and habitable, a more accessible world would be "life-changing."
Likewise, Barker's first solo exhibition, Built to Scale, challenges the socially built, unseen conventions in architecture and examines the restrictive concepts that impact how our built surroundings are seen by us as being "normal" and how they do so. This solo exhibition for Murmurs gallery consists of an enormous and transparent sculpture that reflects upon the systemic biases of society against those deemed "abnormal," "divergent," or "abject" and how society devalues them through physically perpetuated, embodied, and replicated standards.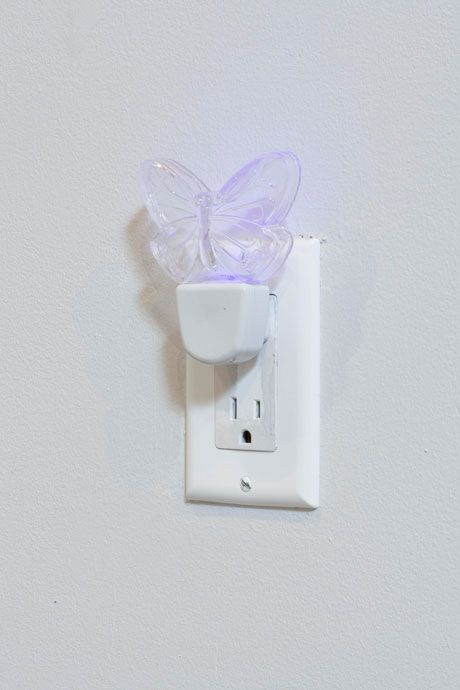 In an interview with Hyperallergic, Barker said that they're proud that this exhibition particularly demonstrated the obstacles brought on by disregarded design guidelines and construction requirements, which result in inaccessibility and have a significant impact on how society views people with disabilities.

Barker's exhibitions have been focused on an intersection of art and architecture. Through their art, Barker aims to solve the inaccessibility of architectural issues such as housing for disabled individuals by "showing people that we can live affordably and beautifully without any of the negative aesthetic stereotypes of the incredible cost typically associated with accessibility."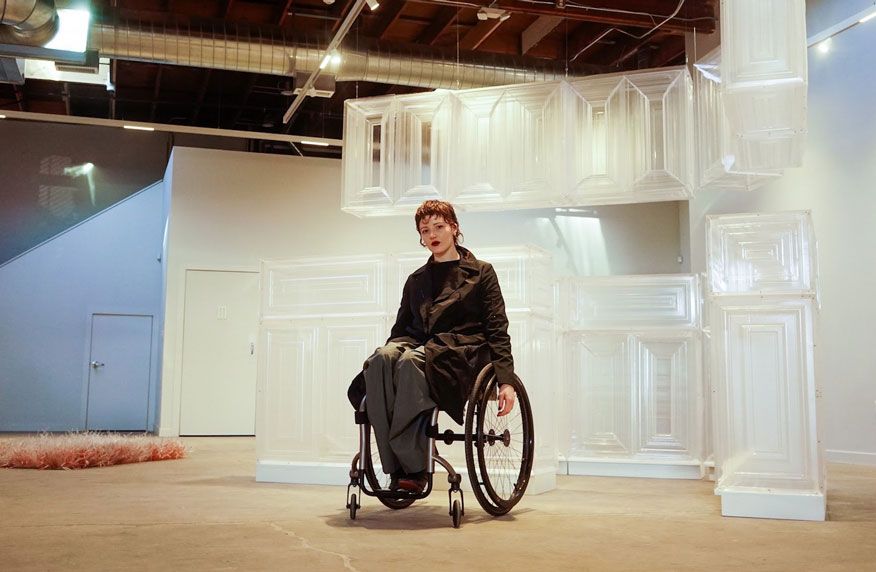 Additionally, they have participated in mutual assistance initiatives that support other marginalized people who have similar experiences, such as the elderly, disabled and BIPOC (Black, Indigenous, and Other People of Color).

Recently, at the Whitney Biennial 2022 exhibition, Barker discussed how their creative development led them to this intersectional critique on how "the environment and the mass production of objects harm people every day." They talk about how ableism permeates every aspect of capitalism, from commonplace items to privatized healthcare and austerity policies. You can find this discourse here.
---
To further learn and support Barker's artwork, you may email them at ebarkermgmt@gmail.com.