How does the future of art affect current thoughts around environmental damage and remediation? This question is evoked in the exhibit Back to Earth in the Serpentine North Gallery in London, UK. Back to Earth is an ongoing artistic project that started in 2019. It provides a platform for artists to respond to the climate crisis and gives space to as many cultural and environmental perspectives as possible.
Curated by Rebecca Lewin, the exhibition aims to "remind us of the fragility of the earth immediately beneath our feet, and the planet we depend on," according to Forbes Magazine. This interdisciplinary exhibit includes films, graphic posters, photography, sound installations, sculptural work and more.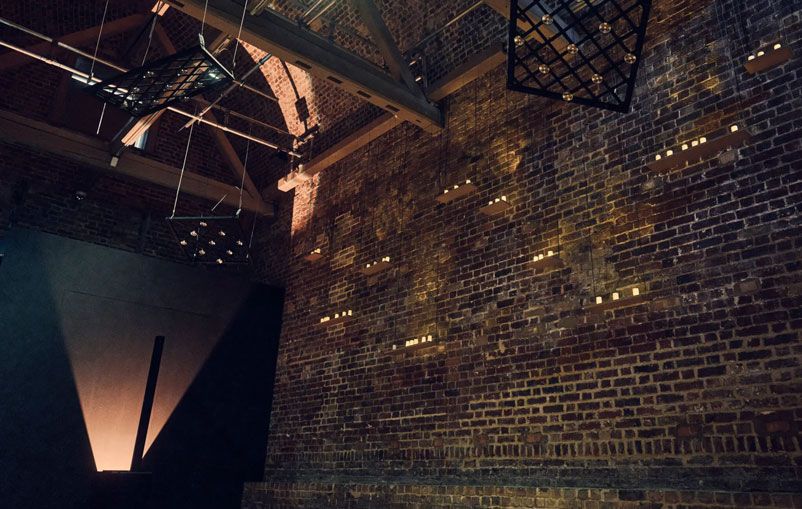 The sound and art installations of Brian Eno's research can be seen alongside artist Tabita Rezaire and the architectural work of Yussef Agbola. Both Rezaire and Agbola explore humanity's relationship with medical plants resulting in the Ikum: Drying Temple which is described as "a chapel-like construction made from materials recycled from Serpentine's previous exhibitions," according to Forbes Magazine. This sculpture is a statement on the natural healing powers of plants and is surrounded by woven panels resembling that of a building in Amakaba, Tabita Rezaire's center for agroecology in French Guiana.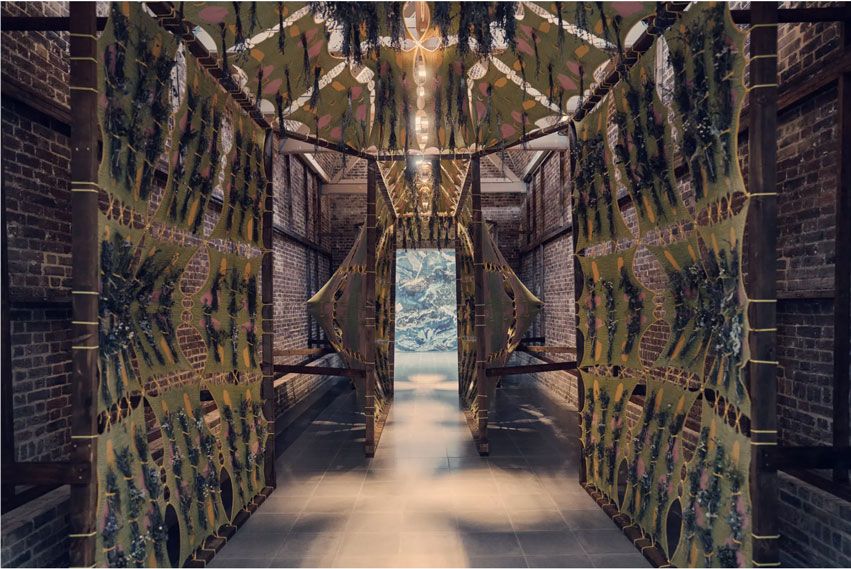 The clay work of Dineo Seshee Bopap and the sound pieces by animist and shaman, Katy'taya Catitu Tayassu, both emphasize themes of re-engaging with the land through our ancestors and through our bodies. In addition, the work of Formafantasma looks at minimizing carbon emissions through elaborately designed posters.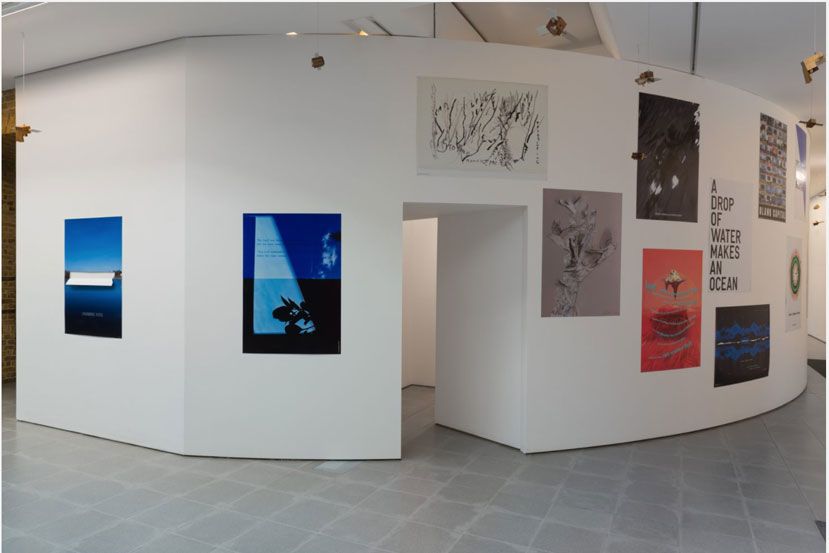 Giles Round's art looks at satellites surveying environmental changes while Carolina Caycedo makes the satellite images into a collage form. The Karrabing Film Collective commissioned a new film for the exhibition titled The Family (A Zombie Movie) which explores the connection between land and aboriginal communities. The unique "smell score" is an immersive experience by artist and researcher Sissel Tolass, who focuses on how emotional power can help us respond to the climate crisis.
The exhibit does not limit itself to one space and instead expands into the Serpentine's restaurant, garden and gift shop. The Magazine features a menu by the Turner Prize-nominated Cooking Sections which provides sustainably focused food options. The Kensington Gardens have been filled with flora for pollinators in an exhibit titled the Pollinator Pathway, and the gift shop has been miraculously transformed into a collaboration between the design and experimental futures company called Superflux, designed by Ghazaal Vojdani.
It is evident that the Back to Earth exhibition highlights the United Nations Sustainable Development Goal for Climate Action by displaying artists of different cultural perspectives and their proposed solutions and commentary with respect to the current climate concerns.
The Back to Earth Exhibition is free of charge, and runs until September 18th, 2022, so be sure to check it out while you can! Donations are also accepted through the Serpentine Gallery website to help fund future projects like this one.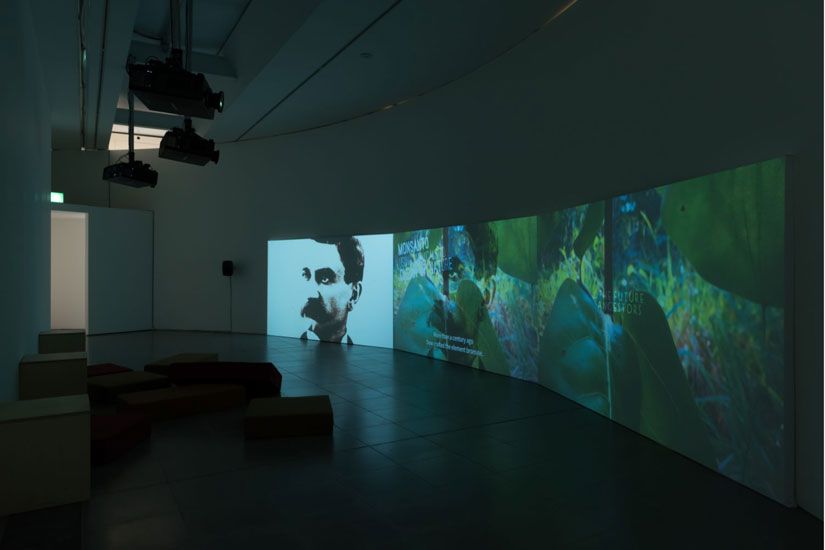 The Serpentine Gallery website reminds us that, "Just as human behaviour is the impetus for and continues to contribute to climate change, the need for transitions to new processes and ways of thinking has never been greater."
The Back to Earth exhibition does an exceptional job of using interdisciplinary media forms from talented artists to engage viewers in what can be done to support our climate as we move into the future.