In our current visual culture age, access to creating and consuming photography and film has grown exponentially––now, people of any demographic, age, and self-expression engage with lens-based technologies every day, in both mundane and meaningful ways.
Notably, in recent years, individuals have begun using methods of image-making, and sharing through interactive, visual sharing platforms such as Instagram and TikTok, to explore, express, and mediate aspects of their identity and self-representation. These practices contribute to expanding societal knowledge and discussion surrounding concepts such as gender expression and gender equality.
Likewise, individuals create images to communicate knowledge about their communities and localities at large, bringing attention to the importance of things such as accessible education, peaceful reformation, and justice initiatives. In 2021, everyday photo-making, video production, and media sharing increase information circulation, allowing diverse individuals with disparate perspectives to comment on, inform others about and call action to expansive, international issues like the combating of global climate change.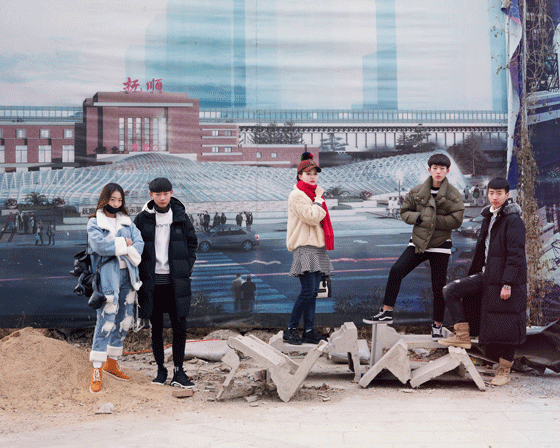 Lens-based art, mainly photography and filmmaking, have long been poignant and important mediums for artists and documentarians––generations of creatives have occupied the mediums in order to study, represent, and question conditions of reality, society, and humanity. Millennial Chinese photographer, Chen Ronghui, champions photography as a powerful and, fundamentally, poetic medium.
He expresses that he "sees photography as 'an art full of uncertainty, and this uncertainty leads to imagination, like in poetry.'"  For Chen, photography is a tool "to explore fragments of real life…" and to represent "daily life," on an "abstract level."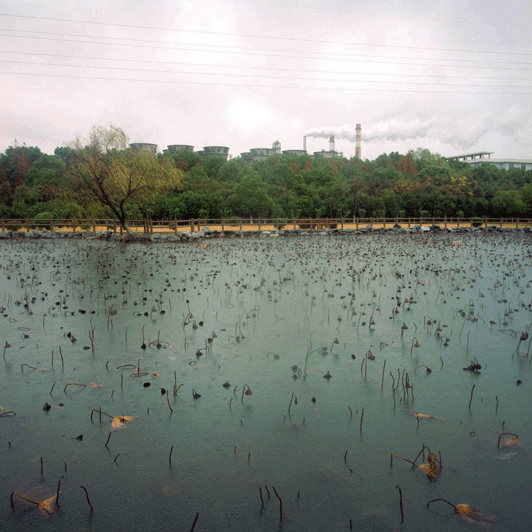 Chen grew up in the prefecture-level city, Lishui, located in the southwestern part of Zhejiang province in China, about 300 miles from Shanghai. Self-taught, like many others in his generation, he built his photographic knowledge by utilizing Internet tools and research resources.
With two published photobooks of his work, Freezing Land and Land of Ambitions, the artist is recognized both internationally and within China for his artistic and photojournalist practice. He's won several awards for his compelling imagery including World Press Photo Prize in 2015. Now, he is based between Shanghai and New Haven as a current MFA Photography student at Yale School of Art in Connecticut.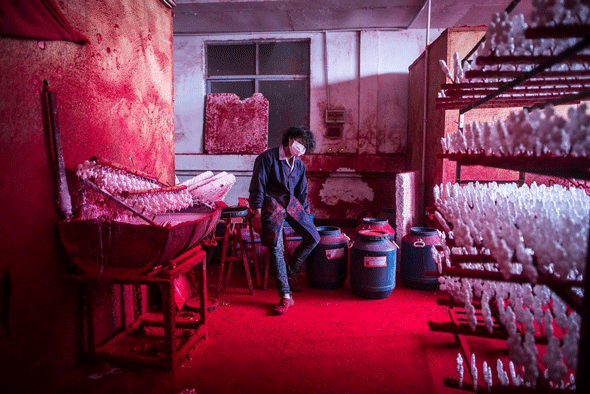 Chen dedicates his practice to studying Chinese people's experiences with China's changing industrial and social urbanization. As Lensculture author, Cat Lachowskyj explains, the general global understanding of China "is regularly defined by major cities like Shanghai, Beijing and Hong Kong, where bustling streets signal an ever-growing metropolis, and where solitude seems physically impossible…" and yet, "China is comprised of so many other terrains, climates and infrastructures, and the people who live in these lesser-known regions receive little to no media attention."
An inherent observer, Chen is drawn to these portions of the country, particularly in the northeastern region––a cold temperature area that borders North Korea and Russia, which was once prosperous with natural resources, but since the 2000s has been home to suffering industries. His work brings forward a visual understanding of the northeast's recessionary landscapes, changing industries, and the effects that lack of economic opportunities has on the communities of young people that live there. With his photographic projects, Chen surveys youth culture to understand how young individuals "formulate a sense of identity and professional trajectory in an area so parched of opportunity."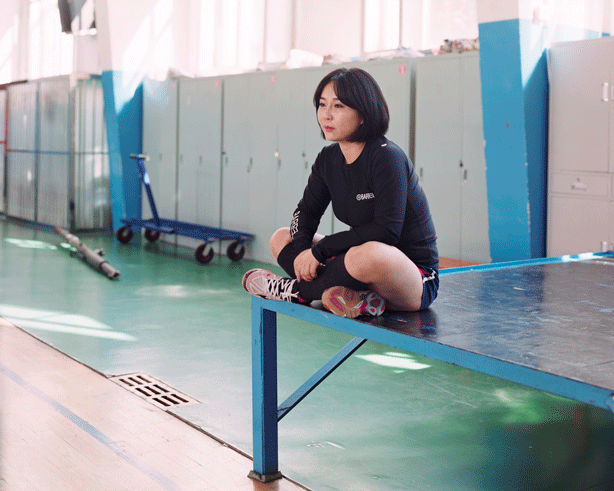 The artist's images, frequently colourful and eye-catching, bring vibrancy and intrigue to the stories of uncertainty that the, often, isolated places and people he photographs carry. As a whole, Chen's work, especially his project Freezing Land, touches on the United Nation Sustainable Development Goal (SDGs) 11, which advocates the importance of building Sustainable Cities and Communities, by bringing recessionary areas of China, a highly urbanized country, into people's consciousness.
As others have articulated, "Chen shows a side of the modern Chinese story that eludes cliché and helps round out our understanding of the country as a whole." Highlighting the generation of young people that live in these areas, Chen expresses how emerging communities live among one another, finding hope and opportunities for the future, through utilizing social technologies as a means of interaction and sustainability.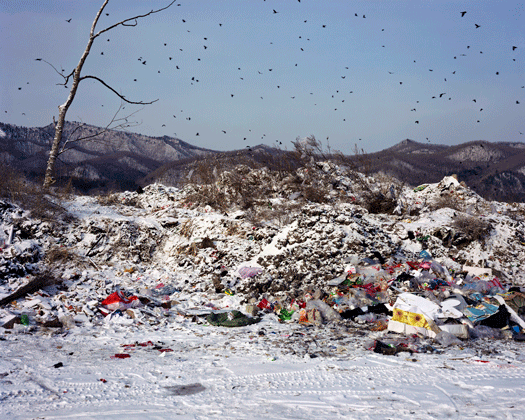 For more information about the project Freezing Land read Lensculture's article about the project here. Visit Chen Ronghui's website here to see more of his work.