Where have we come from? How do we remember what has long been repressed? To diasporas subjugated and shaped by colonial violence, questioning what has been ruled as fact means making fiction out of colonial reality.

Suchitra Mattai, a multidisciplinary artist currently based in Denver, unravels colonial history. Born in Guyana and raised in various parts of the world, Mattai's art traces her Indo-Caribbean ancestry across borders — a painful history steeped in the personal.
Guyanese Indians descend from indentured labourers of northeastern India forced to work at Britain's sugar plantations in Guyana, South America. Mattai translates the long ignored narrative of Guyanese Indians, paying close attention to the women left behind by history. She tells the stories of her family — stories that would be otherwise forgotten.
"The slave and indentured labourers of our colonial past are perhaps the most voiceless of all. I have researched photos, stories, and documents shedding light on their lives," Mattai says in conversation with Stirworld.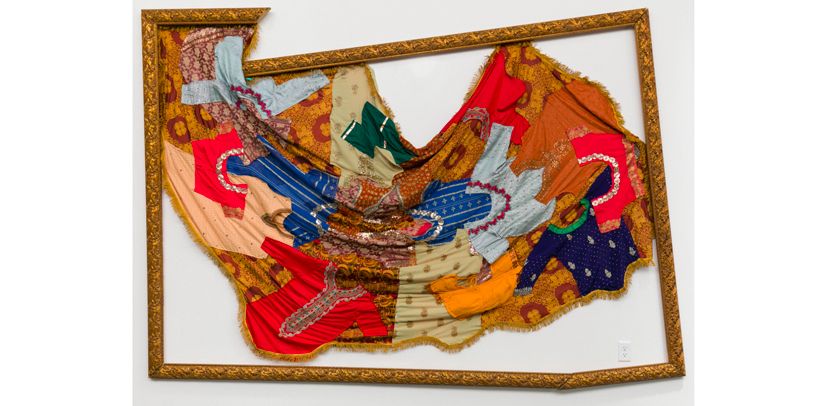 With a mismatch of textiles and textures, the beauty of the work emerges through a collection of contrast. In bodies and souls (2021), Mattai's art becomes a patchwork of memory and heritage. Against a broken frame, a quilt of saris and salwar kameezes gently cascade in its collapse. Each item belonged to a loved one; material becomes not only a conveyance of culture but a tangible connection to family, friends and community.

Yet, by taking it off the body and plastering it onto gallery walls, Mattai marks the clothing in a way that can never be repaired, responding to the destruction of colonialism with the creation of art. The practice of unraveling and remaking comes through strongly in Mattai's collections.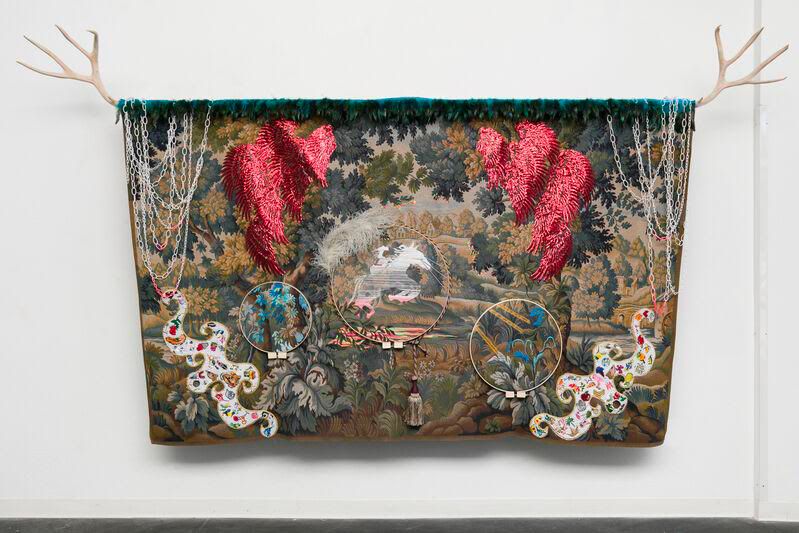 Mattai's intricate, detailed work speaks to a literal fabrication of reality. In works like HeadStill (2021), Mattai embroids a colonial landscape with abstract and otherworldly imagery that makes a myth and a mockery of its imperial beauty. With embroidery hoops still fixed, she leaves behind the evidence of her artistry — an indication of not only her own handiwork, but that of Britain's.

Likewise, her piece foreigner (2021) narrates the contemporary struggles of racialised identities forced to assimilate into Western culture. Mattai's ripped saris, strewn across a mishap of spikes, fold and flutter like oriental fans as white chains drag on the floor, dangerously innocuous in its ability to disappear into the background. Through the exotification of South-East Asian and Asian cultures, the Other comes into fruition; but the viewer is burdened with its construction, its flagrant artificiality.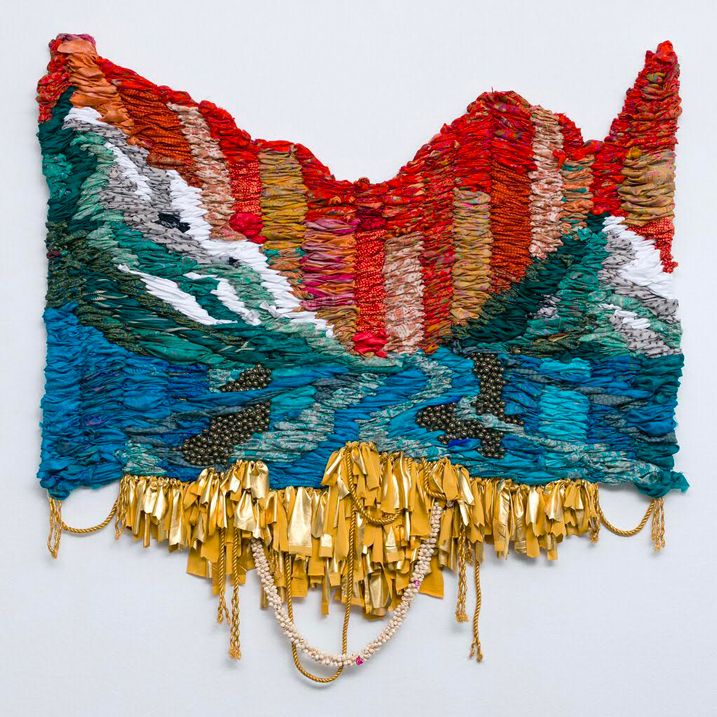 Her commitment to the decolonial project has every artwork become a personal homage to migrancy in all its complexity. An Alien Spirit with a Breathtaking View (2022) tightly braids together saris to form rocky mountains, a winding river and a sky burnt red. It maps a topography of Otherness onto an unknown, but familiar, landscape.

The Other, to Mattai, emerges as both immigrants and those who are mentally ill, touching on two identities that overlap for her. But Mattai embraces the Other and, in doing so, herself. Mattai's work searches for home, and finds the answer within — amidst decoloniality and connection with others.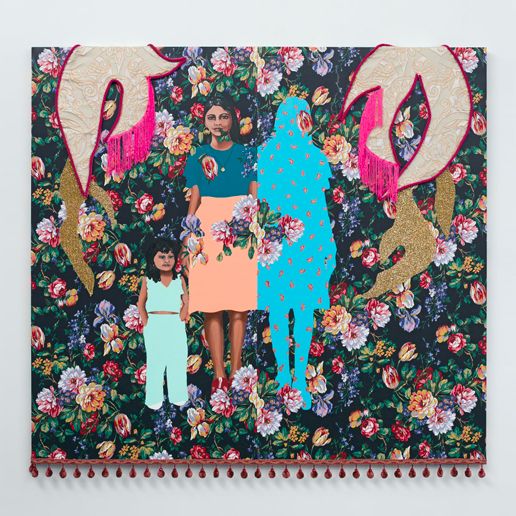 The United Nations Sustainable Development Goals of Reduced Inequality and Good Health and Well-Being find refuge within her artworks, resting on the notion that the diaspora can and should seek justice — through protest and study, through community, through art.

"For me, it's about finding those moments of positivity in connections to others, and celebrating those, and hoping that those are what allows us to transcend all the calamities around us," says Mattai to Plinth.
Under the weight of colonialism, the hope to reconfigure the past hangs heavy. But, for Mattai, it is still there. Whether it be through tearing, cutting, sewing or weaving, Mattai's art collects and binds together materials and identities from the Indian diaspora from different generations and countries. In her sincerity to her practice, Mattai asks one final question: where do we go from here?

Find Suchitra Mattai's work here.