In August, South Africa celebrated women's month, and September is heritage month. South Africa is a country that is uniquely culturally diverse, home to 11 official languages and 8 other recognized languages. Contained within South Africa's borders are Zulu, Xhosa, Pedi, Tswana, Ndebele, Khoisan, Hindu, Muslim and Afrikaner people to name but a few. The current South African government recognizes the fact that ethnicities, in addition to languages, were used as tools of division by the previous regime. To remedy these divisions, they promote social cohesion between people of different cultures, religions, languages, etc. Heritage Month recognizes aspects of South African culture which are both tangible and intangible: creative expression such as music and performances, our historical inheritance, language, the food we eat as well as the popular memory. Diversity should be encouraged, this leads to a society that tolerates each other's differences.
In honour of Heritage month as well as women's month, this article celebrates and focuses on Thandi Sibisi, who is a trend setter, an art connoisseur and a cultural activist. Sibisi is a disrupter, outlier and innovator. Ever since she burst into the art landscape she has been a force of change and an architect of her life who marches to the beat of her own drum.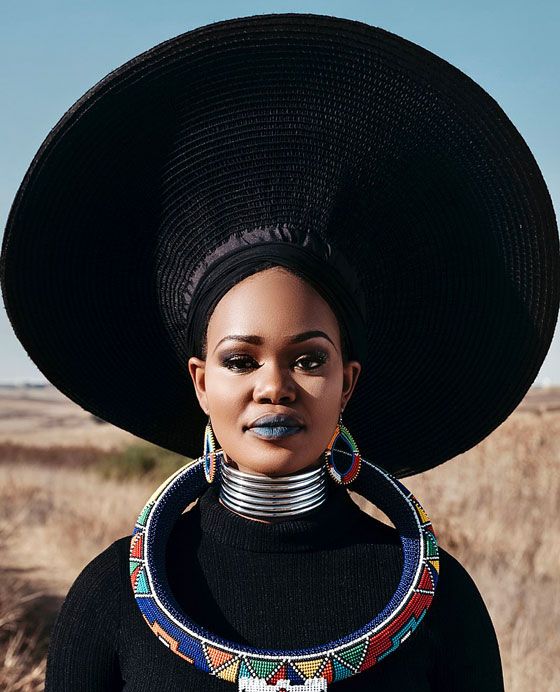 Sibisi grew up as a proud Zulu girl in Weenen, a small rural village in Estcourt, a city in the KwaZulu-Natal province. The Zulu traditional culture was well known for the ferocity of its shield-bearing warriors, especially under Shaka, for its beadwork and basketry, and the beehive grass huts that pepper the KwaZulu-Natal hills. Growing up, she knew from an early age that arts and traditions were intertwined. Her mother wore traditional apparels which consisted of colourful beads, and after school she would partake in various artistic projects. These customs instilled the love of art through the celebration of her ancestral traditions. Arts and culture are successful measurements of the zeitgeist of a country.
Her first exposure to the artistic world was through traditional African arts. Since then, she has been a beacon of light for women of colour who want to enter this market. Her ethos of being a woman in the forefront of these spaces promotes the United Nations Sustainable Development Goal of Gender Equality. With such a background and a passion that burns so bright, it is no wonder that she is such a success today.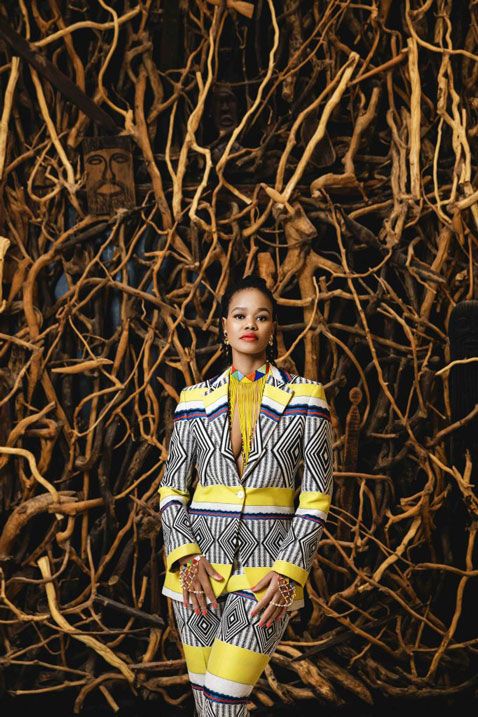 She left her small village and came to Johannesburg when she was 18. The transition to a big cosmopolitan city from a small town was a massive culture shock. Young people in the city were not interested in celebrating their cultural heritage; this caused her to be homesick. As the strong self-driven woman that she is, she took it upon herself to tackle this issue by starting Invogue Concepts at the age of 18. This was her first business venture which was inspired by her traditional roots.
In 2012, at the age of 25, Sibisi opened her gallery. It was the first in South Africa to be entirely owned by a Black woman. This was the second gallery to be owned by a Black person after Gallery Momo, owned by Monna Mokoena, the first 100% Black-owned gallery, opened in Johannesburg in 2003.
"Opening my own art gallery was daunting and exciting, I am inspired to reclaim and change the cultural aerospace in South Africa as well as to expose art as an asset to Black investors," Sibisi stated in an interview with Arts Help.
Being one of the most visible players in the creative space has come with its challenges but Sibisi has not yielded or given in into those challenges. Just like her ancestral lineage of Zulu warriors she has not only fought but has conquered various battles. The opening of her own art gallery was the fruit of her toils.
Throughout history various African tribes have celebrated their heritage through art, which can be illustrated by the majestic sculptures created by the Nok tribe as well as the Benin bronze sculptures from Nigeria. Additionally, there are ancient Khoisan Rock Art scattered in caves across Southern Africa which are estimated to be 75,000 years old. As stated in an article in Contemporary African Art, it stands to reason, therefore, that Africa would contain both the oldest and greatest amount of rock art on this planet. These were the earliest forms of art and from then onwards Africans have chronicled and celebrated their heritage through art.
African artworks have not been given the merit as well as the prestige that they deserve, even though they have been looted and hoarded in museums across Europe and North America. It is important to reclaim what was stolen and give voice to those who were denied one. "I believe that culture and art should be celebrated in all art forms, expressions and mediums," Sibisi stated in an interview with Arts Help. It is important for people like Sibisi to be the torch bearers who advocate for young people to celebrate their respective heritages. Africa's uniqueness cannot be replicated, it should be safeguarded by torch bearers who gate keep its sanctity. African artists should be in control of their artwork and given space to freely express their individuality as well as community. Sibisi's dream of opening several art galleries across the continent and in the bigger metropolitan countries in the West has the goal to spread African artists' work in their own terms.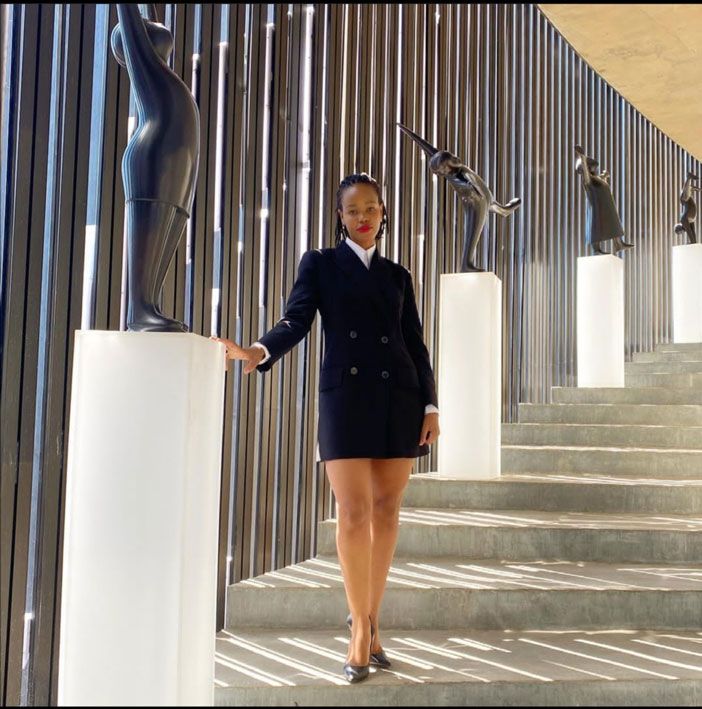 Through her objective of creating platforms for Black artists along with culture, Sibisi promotes the United Nations Sustainable Development Goal of Sustainable Cities and Communities. Sibisi stated in an article in News Artnet, "I'm an African, and I feel like especially because in South Africa there aren't a lot of Black people in the industry, the worst thing that I could do is not do what I feel like I'm called to do." There have always been Black artists but they have been denied a platform to show their work and as a cultural activist, Sibisi has taken it upon herself to break down the walls that have historically kept Black people's artwork devoid of spaces to hang them.
As a Black woman in a white male dominated field, she has had to fight 10 times harder to achieve half of what people with access would have done merely picking up a phone to call their connections for a favour. Through her sheer hard work and determination, she has managed to open doors to other Black creators who would not have had access to these spaces. She has created her own table and invited those who are worthy, but are denied access. to sit and thrive with her.
Her contribution to the South African art landscape should not be overlooked, undermined or diminished. Her hard work should be celebrated and the South African art world is far better because she has forced herself into spaces that were very unwelcoming, hostile and outright discriminatory.
---
Thandi Sibisi is currently an art dealer and gallerist. She also does art advisory for private art collectors and institutions. Sibisi can be contacted at info@sibisigallery.com and you can follow her on Instagram.