Amandine Gay is an afro-feminist independent author, as well as president and director for Bras de Fer Production and Distribution, and is currently based in Montreal.
Gay participated as an author for many collective books that include Black Anthology: Adult Adoptees Claim Their Space and Reach Everyone on the Planet … : Kimberlé Crenshaw and Intersectionality ! In 2020, she earned the Ted Little Price from the Center of Oral History and Numeric Stories, Concordia University.
In 2021, she published an autobiographical essay called Une Poupée en Chocolat with La Découverte. It explores the concept of adoption which is one of the main points of interest in her works and conferential interventions, along with decolonization and intersectionality. This makes her work an important battle for Quality Education, Reduced Inequalities, and Good Health and wellbeing, several important United Nations Sustainable Development Goals.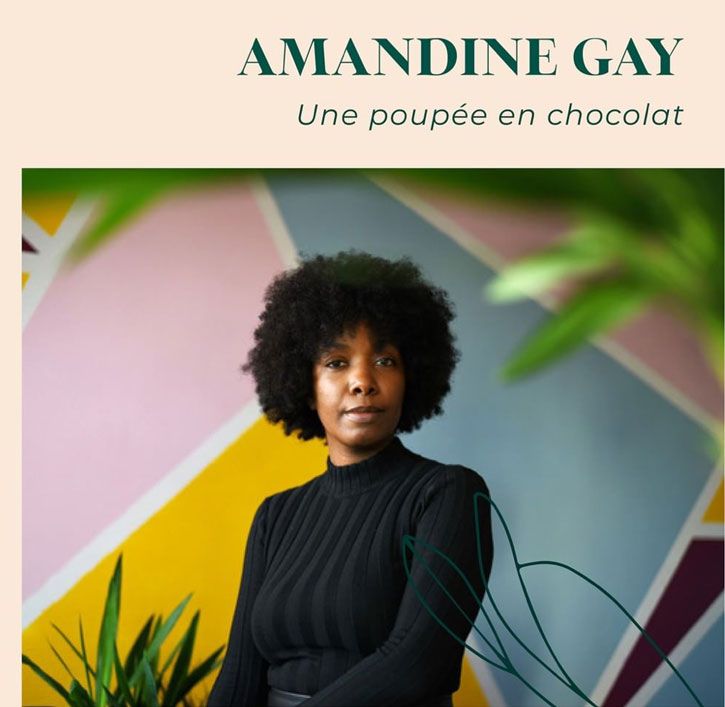 She started in the film industry with her first movie Ouvrir la Voix, which is composed of interviews of twenty-four women from African descent with diverse backgrounds. She then directed the documentary Une Histoire à Soi, another important work of hers focusing on adoption through five individuals' real life stories. Both films made it to European movie theaters. According to her, reclaiming one's narrative is emancipation.
In 2018, the multidisciplinary author founded the yearly "Adoptees Month" that occurs in France, Switzerland and Quebec. It is a series of events permitting adoptees to get in touch with their origins and home country.
In her interview with ARTE, she explains how adoptees not only deal with abandonment issues and trauma, but also with the fact that adoption is still very stigmatized which makes them feel even more lonely, bankrupt from their roots, from external recognition of their situation, and from exposure to their uncommon situation. As a matter of fact, American and Swedish studies show that adoptees have four to five more chances to commit suicide.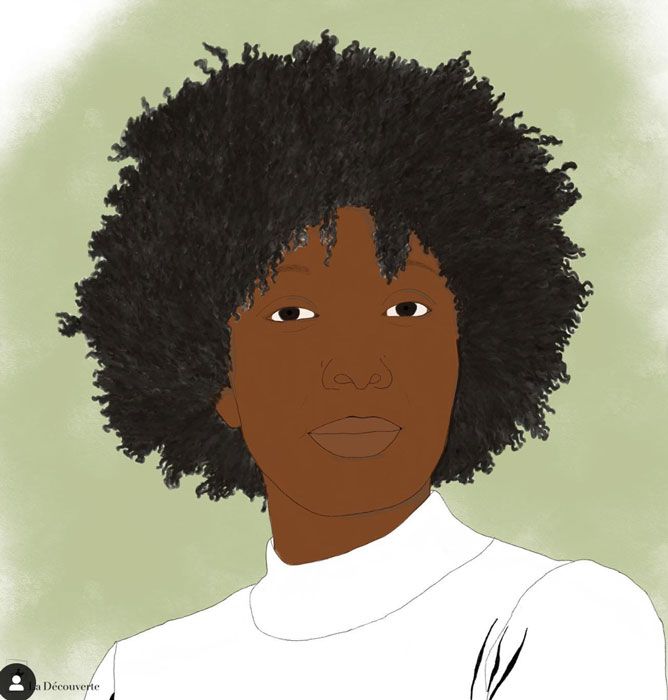 She also develops how adoption is anchored in social inequalities that are in big part based on skin colour, which is even more of an issue in countries like France or Canada due to their heavy history with colonization. It is often people from the North who adopt children from the South. This is an issue she also explores in her interview with Radio Canada, since it leads people to perceive adoption as a humanitarian action. This practice increased with the emergence of women on the job market as well as their use of contraception.
Thus, she suggests providing more education and better living conditions to children from the South rather than taking them towards different cultures and portraying the action of adoption as saviourism.
She also brings to the table the dilemma of the birth mother being anonymous, since it gives rights to the mother at the expense of those of the child. She gives the example of a specific health condition she suffered and could not get an operation for since she did not have any access to her biological mother's health information.
---
You can follow Amandine Gay's path on her Instagram and LinkedIn accounts and keep up with her work in French and English on @OrpheNegra media to get more informed on topics of adoption, feminist, decolonization and intersectionality.