From the pre-Hispanic paintings of the Olmecs to the celebrated works of Diego Rivera, murals are a long-held tradition in Mexico. Part of a new generation of artists, the magical and colourful works of Sofía Castellanos reassure us that this tradition remains alive and well.
Born in Mexico City, Castellanos opted to study a bachelor's degree in Graphic Design at the Universidad Iberoamericana, before specializing in pencil drawing at the Michiko Cultural Centre then learning fine art history, painting and drawing in the Florence Academy of Art.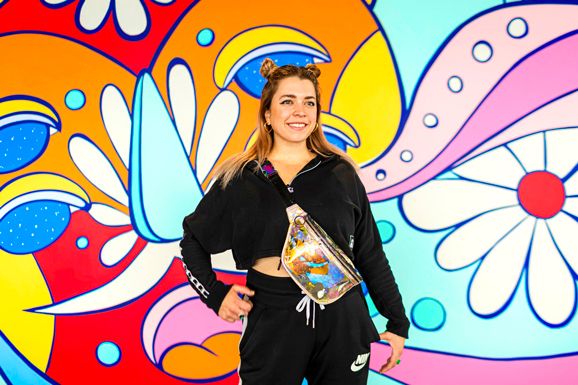 Bright and whimsical, her works have the ability to take us into a world of dreams and fantasy. "My work is an illustrated story. I am fascinated about the complexity of every living being, which has led me to develop wonderful and exotic characters, detailed, like this world I've created for them," she explains.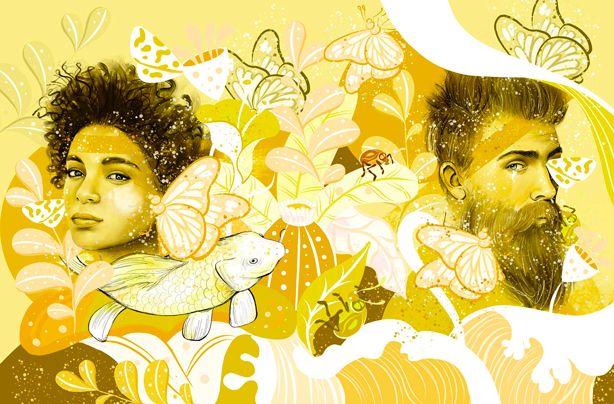 Nature is a major element in her pieces — the harmony between humanity and the natural world being represented through the blending of faces and wildlife. Butterflies are a recurrent motif, and her use of pastels conveys a refreshing luminosity amongst the harshness of a big city.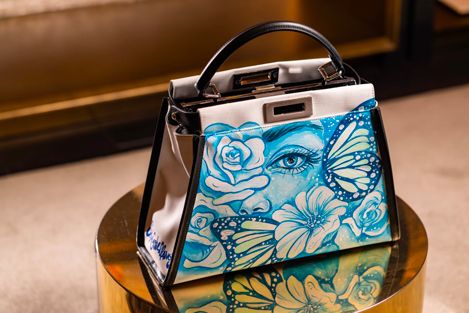 Although walls are her canvas of choice, Castellanos is happy to portray her art on a variety of surfaces and products. In collaborations with brands such as Levi's, Nike, and Fendi, she has produced art pieces out of handbags, jackets, shoes, stickers and even packaging boxes.
The joy and hope she imbues in her work has spread throughout the world and can be found in countries like Thailand and Portugal. Moreover, in 2019 she was invited to participate in a mural supporting the (RED) AIDS awareness program in the city of Miami, Florida.
Nevertheless, much of her work can be found all over her hometown of Mexico City. In 2018, she was part of a large group of artists involved in the project "Central de Muros", a series of murals alongside the famous Central de Abastos, one of the biggest markets in the world with about 500,000 visitors per day.
The project features the 17 United Nations Sustainable Development Goals and is considered one of the largest open-air galleries in Latin America. Castellanos took part in illustrating Goal #14, Life Below Water, alongside Francesco Pinzón.
"I think this is really a universal language for everybody, and public art is a kind of art that allows you to connect to more people. It brings the art out of the gallery," she declares.
2021 was a big year for Castellanos. Two of her biggest projects were the murals Unidos Somos Más Fuertes (Together We're Stronger), and Mano Amiga (Friendly Hand) — the first one an homage to the efforts of essential workers throughout the pandemic, and the second one painted on the outside of La Ciudadela, one of the biggest artisan markets in the country.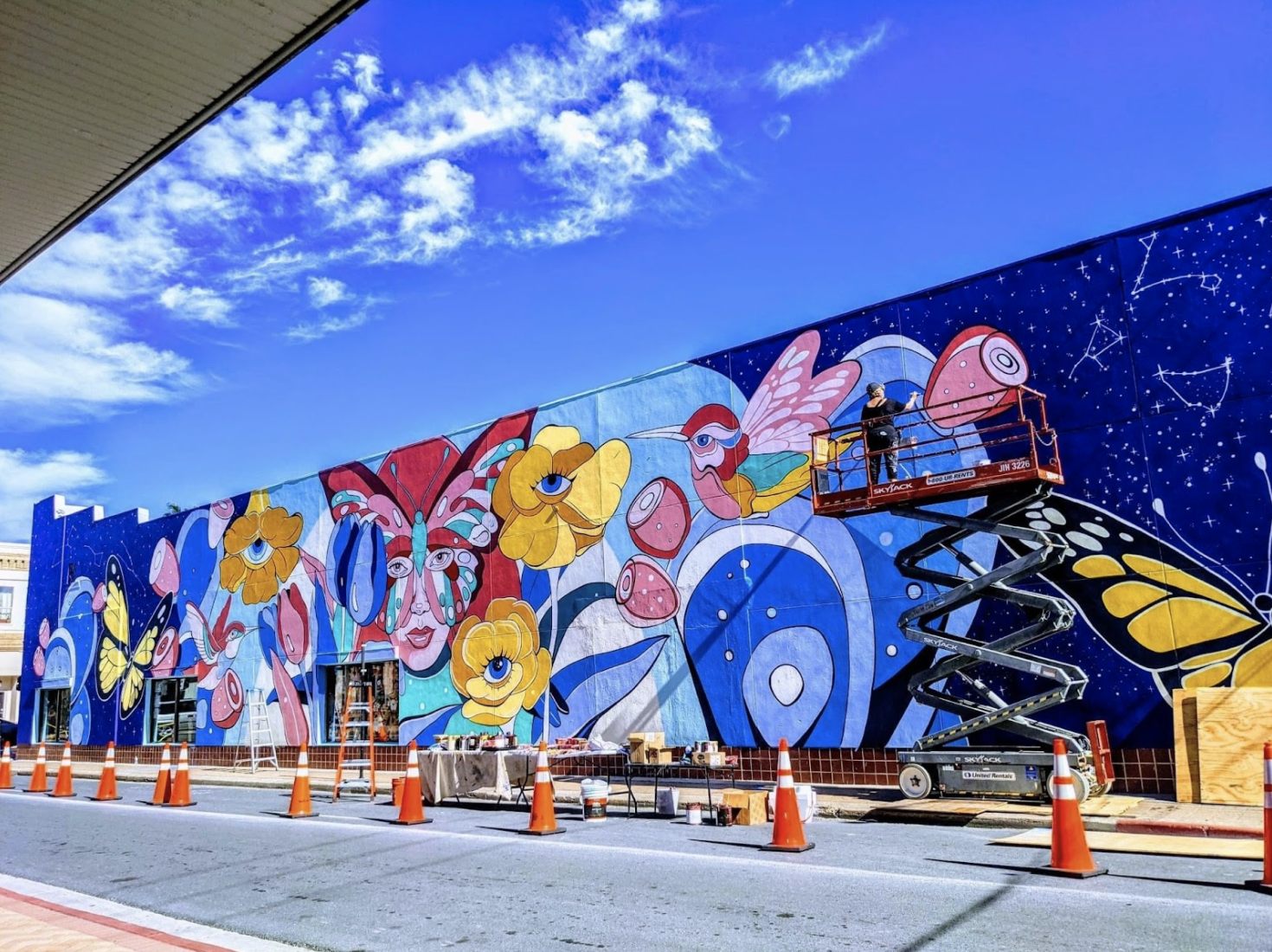 More recently, she tackled her biggest work yet. Invited by the town of Brownsville in Texas, which borders with the Mexican city of Matamoros, Castellanos painted the mural Al Otro Lado del Cosmos (On the Other Side of the Cosmos) with the help of local artists — the title alluding to the new SpaceX station being built in this city. The mural features local culture and wildlife, as well as the topic of migration symbolized in the Monarch butterfly.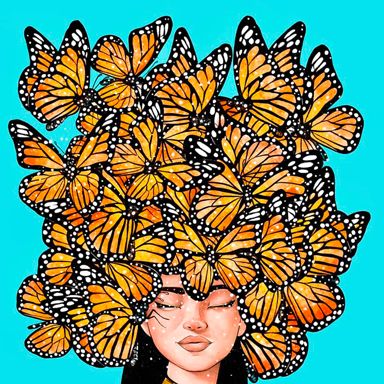 "I want to convey the joy I feel for life to anyone that comes across my work, whatever their perception may be, that it may always bring a feeling of hope and happiness," she remarks.
Sofía Castellanos, a positive embodiment of the United Nations Sustainable Development Goal of Partnership for the Goals, is undoubtedly a committed artist — not only to her passion but to causes that make this world a better place. Her work is an uplifting source of inspiration available for everyone to see.
You can find out more about the work of Sofía Castellanos on her website and follow her on Instagram. You can also check out her first solo show of the year Fantasías Posibles at Hotel Umbral in Mexico City from February 7 to March 24.