The deaths of George Floyd, Jacob Blake, and countless others sparked protests across the globe throughout 2020. Since Floyd's death in March, people have marched, petitioned, and rallied to help America fulfill its promise of a multiracial democracy.
Black Lives Matter has undoubtedly made a lasting impact on American society. Just four days after George Floyd's death, former Minneapolis police officer Derek Chauvin was charged with second-degree murder. Brett Hankinson, one of three officers involved in Breonna Taylor's murder, was fired three months after her death. In New York, Mayor Bill de Blasio pledged to move funding from the police department to social services, while Lousiville passed Breonna's Law, which bans no-knock warrants. Yet despite these groundbreaking advances, black Americans continue to face unjust violence and rampant inequality.
To cope with the anguish and trauma of police brutality, artists have transformed miles of plywood into art. As shops boarded their windows amidst fears that protests might lead to looting, activists used these blank canvases to express their frustration with the American justice system and hope that, one day, things will change.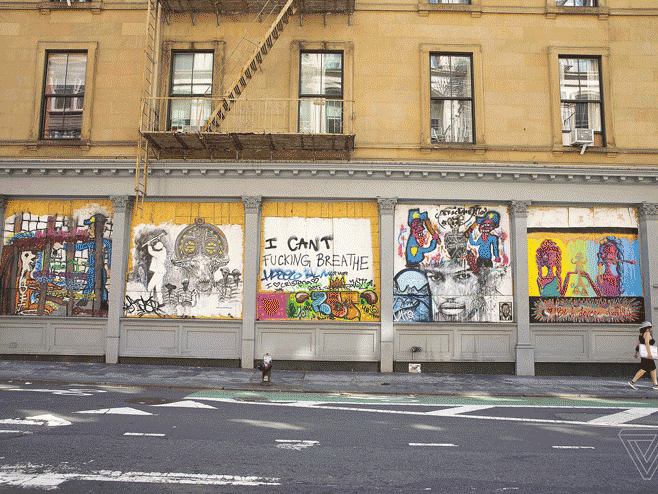 Some murals are intricate works of art. Others, like MAMA (George Floyd's reported last words), are simple words or phrases. But both types of murals have their place in history. In the past, art has been used to encourage social change and deepen the public's understanding of important issues. In the '60s and '70s, artists distributed photographs and painted intricate murals to protest sexism, racial discrimination, and the Vietnam War. Now, activists utilize art to protest police brutality.
While artists have been hard at work to create murals, banners, and even dances, many have faced backlash. Several murals have been vandalized, and others have been removed and thrown away before artists can reclaim them. Artist Amir Diop's mural was even thrown in a wood chipper.
In response, several groups are racing against time to save the art of the Black Lives Matter movement. Indianapolis-based artists Leesa Kelly and Kenda Zellner-Smith formed "Save the Boards to Memorialize the Movement," a group of volunteers from the Twin Cities that remove the murals from local businesses. The boards are then passed to the Minnesota African American Heritage Museum and Gallery (MAAHMG), who store and archive them. So far, the group has collected over 650 boards with the hopes to one day create a public memorial.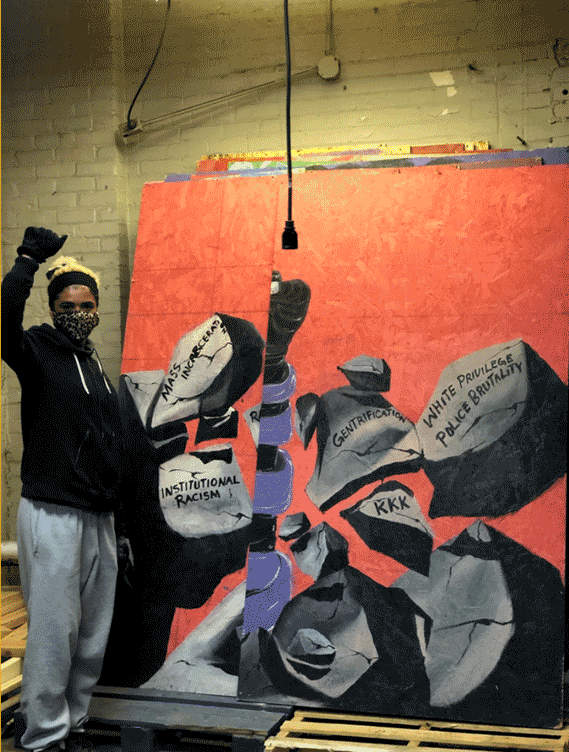 Together, Kelly and Kenda Zellner-Smith created a movement, and now people across the country are following in their footsteps.
In SoHo, artist Amir Diop worked together with a group of friends to salvage their art. According to The Verge, "A patchwork of friends, social media followers, and security guards in the neighborhood kept a watchful eye on the pieces and tipped the artists off when any boards started to come down." Sometimes, they convinced the store owners to hand over their work. Other times, they were too late, constantly racing against time and the evolution of the movement.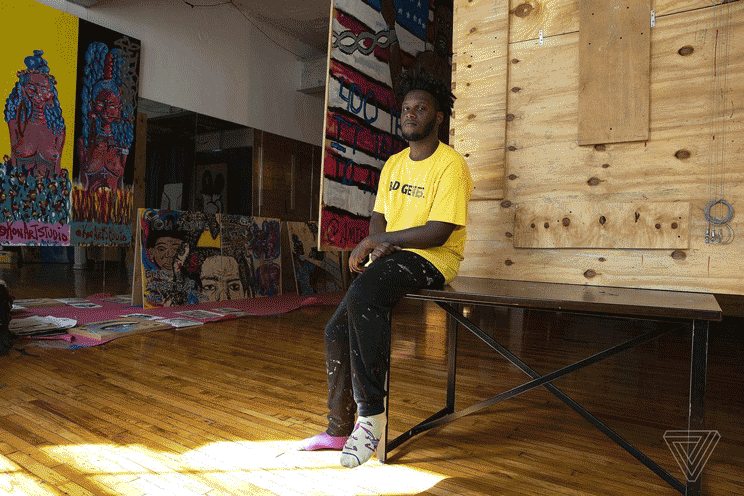 While the artists don't own the boards they paint on, the store owners have no right to dispose of the murals. According to the Visual Artist Rights Act (VARA), artists can reclaim their work or must be given a 90 days notice before their art is destroyed. This gives artists, and organizations like Save the Boards to Memorialize the Movement, more time to preserve history: "These walls speak," said Zellner-Smith in an interview with NBC. "They're the expressions of communities. We want these feelings, hopes, calls to action to live on."