Since February 29th, over 153, 391 people in the U.S. have died from the COVID-19 pandemic. While the U.S. has only four percent of the world's population, it currently leads the world in COVID-related cases and deaths. This disparity can be blamed on the nation's slow response; America only has a 5.7 on Oxford's Stringency Index, a tool that measures governments' COVID-19 responses, compared to other developed countries. As America struggles to find its footing, it's only natural that people want to "mark the loss."
Enter Robert Friedman: a librarian at the University of Pennsylvania with a talent for portraits. When Friedman was furloughed from his position at the University of Pennsylvania, he struggled to cope with quarantine and loneliness during the pandemic. Art became his emotional outlet and his talent blossomed into an idea.  "I'm good at doing, you know, reconstructive drawing," Friedman said in an interview with Philadelphia Neighbors. "Drawing from photographs or maybe portraits of people who died 150 years ago. I thought, why not start doing portraits of people who have perished of COVID?"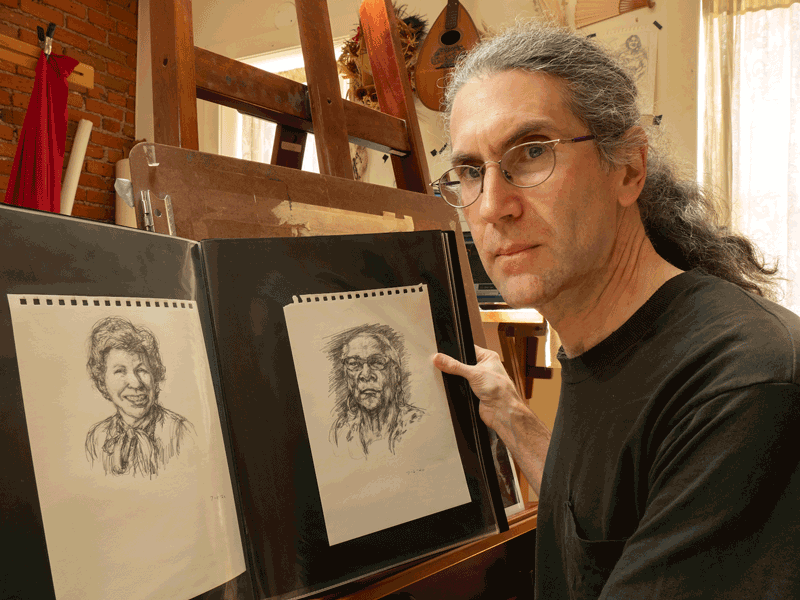 In June, Friedman founded an organization called The Trouble I've Seen: Portraits of Philadelphians Lost to Covid-19. This volunteer-led project finds artists to sketch portraits of coronavirus victims and posts the images online. Their goal is to "…bring together artists and community with the common goal of healing and rebuilding from the terrible loss of life exacted by the coronavirus." Artists are encouraged to spend their free time during quarantine working on portraits while improving their technical skills. The project has resulted in thirty-two portraits from over ten artists, all available on the organization's Facebook page. Many of these portraits came from obituaries or photographs from relatives.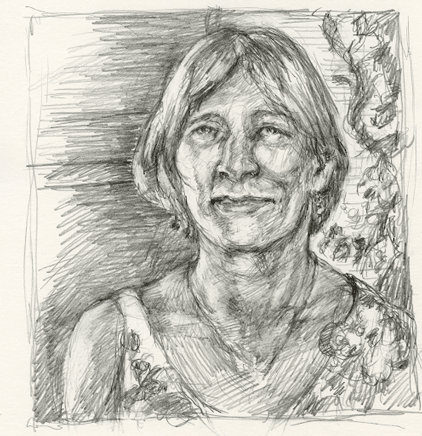 So far, the subjects are all anonymous. This decision not only protects grieving families but helps artists reflect on their work. One of the project's goals is to humanize the pandemic. As the nation continues to fight COVID, it becomes easy to feel numb in the face of loss. As Governor Andrew Cuomo of New York said in his March 26th briefing: "Emotion is a luxury. We don't have the luxury right now of being emotional…Let's just get through it."
Originally, Friedman started this project out of fear that he was becoming numb to the pandemic.  "When I started the drawing project, I think there were about 1,279 Philadelphians who had died of the coronavirus," Friedman said. "Now it's getting up near 1,700. You know, these are not just numbers. This is real." The Trouble I've Seen project not only memorializes those lost to the recent pandemic but gives a face to the community's losses.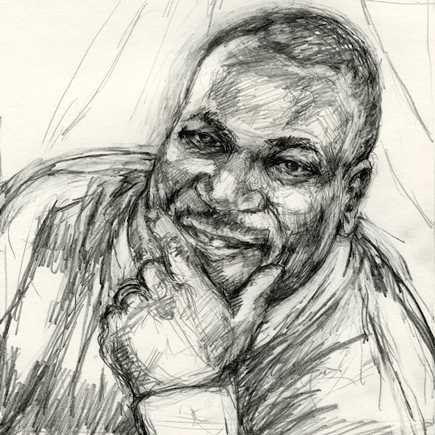 Once the pandemic ends, Friedman hopes to expand his project through a series of community workshops. These lessons would teach others how to utilize portraits to honour their loved ones. Friedman also hopes to open a memorial that will collect physical copies of the portraits.
Currently, The Trouble I've Seen: Portraits of Philadelphians Lost to Covid-19 is searching for talented portrait artists to contribute to their cause. If you're interested in volunteering your time, effort, and talents to The Trouble I've Seen, apply here. Volunteer positions open on August 1st. All work is credited with the author's name and social media pages.