How much do you know about your body? In the U.S., children are required to take some form of personal health education class where they learn about proper nutrition and exercise. Unfortunately, the level of public education involving sexual and mental health varies greatly around the country. Moreover, there is a persistent societal stigma around speaking about reproductive health, and conversations about regular bodily functions are deemed too uncomfortable for school. Whitney Frazier, a Baltimore community artist, is hoping to change the narrative around these topics by educating and informing through her artwork Cycles: Women's Health Project.
Growing up, Frazier did not live in an environment where the conversations around her changing body flowed freely. In 2010, Frazier's daughter was born. During her pregnancy, Frazier researched what was to come and in the process, she learned things about her body she never knew. She learned new vocabulary and ideas through alternative medicine. Shocked by her own lack of knowledge, Frazier knew she wanted to explore the topic further and use her artistic talent to educate about women's health. Frazier graduated from MICA (Maryland Institute College of Art) in 2007 with her B.A. in Painting and 2013 with her M.A. and M.F.A. in Community Art. Being in the M.F.A. program at MICA gave her the time to explore women's health through art.
Cycles: Women's Health Project is a social-justice and community-based art project. Frazier's work began in 2012 in Baltimore City, where she partnered with the oldest Catholic school in Baltimore and formed inclusive student groups to discuss women's health and sexual health. The groups, called Sister Circles, met once a week for three months. Within these sessions, leaders including Frazier, and individual students told stories about their bodies. This information was then used to put together an educational and informational book filled with Whitney Frazier's artwork. The book is intended to be used in classrooms by teachers from all subjects, parents, and students. The book's mandate  is to create a comprehensive and consistent guide to navigating sexual health education with students. Moreover, because the artwork tells Frazier's personal stories, there is vulnerability and a  relaxed nature around the subject. Frazier hopes to give young people reliable information and open up opportunities to have educational, health-based conversations about their  body.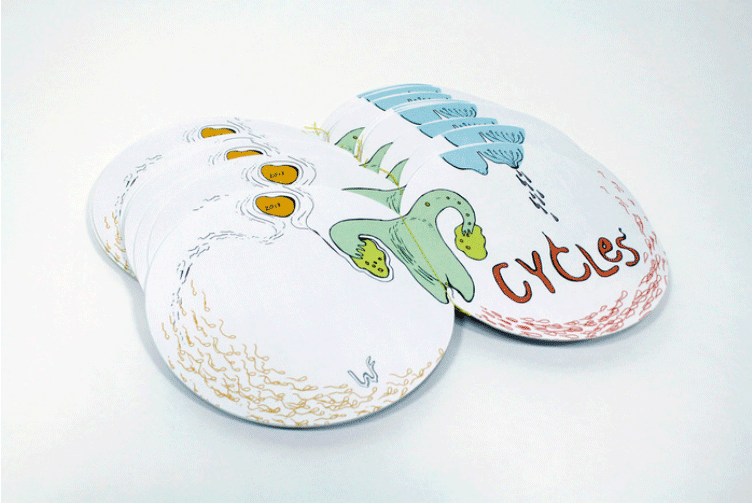 In Cycles, Frazier is using "art as the medium for dialogue". She believes art can act as a bridge between communities and conversations. The Baltimore community is unique, and there's a reason locals still call it "Charm City." Growing up primarily in Plano, Texas in white middle-class neighbourhoods , Frazier's move to Baltimore to attend MICA for her undergraduate degree opened her eyes to a completely new environment. Baltimore began and shaped her journey with community-based art.
"If you're trying to make true social change in diverse communities the artwork that's produced needs to come from that group of people; you need to be invited in. Set your ego aside as an artist and be patient; you have to let the work you are producing come from the people you are working with."
Frazier uses her artwork as a megaphone for the Baltimore community. The work she is producing through the Cycles project is applicable to all communities because it centers around standard healthcare and healthy personal image. However, she is making it clear that it and the stories inside those covers were told by the sister circles in Baltimore.
In her interview, Whitney Frazier commented on how living as an artist and a parent can create many obstacles. Some artists receive grants or fellowships to continue their work, some just cut corners and gamble the risk of living for a few months without health insurance. However, there comes a time for many artists when as a parent they need to find a sustainable healthcare option for their family. This problem has made it difficult for Frazier to continue Cycles with her original intent. Recently, the project has transformed into a new phase. Frazier and her colleague Laura Keyser are preparing for a release of a 200 plus page manual called "Women's Health Training Manual" that will be distributed to health clinics and women globally. She hopes to eventually form a partnership with Planned Parenthood. Since its creation, Frazier has used Cycles to help encourage her daughter to have a healthy relationship with her own body. Cycles is an expansive project that has the potential to evolve and develop  into a sustainable form of artwork that can support Frazier's family.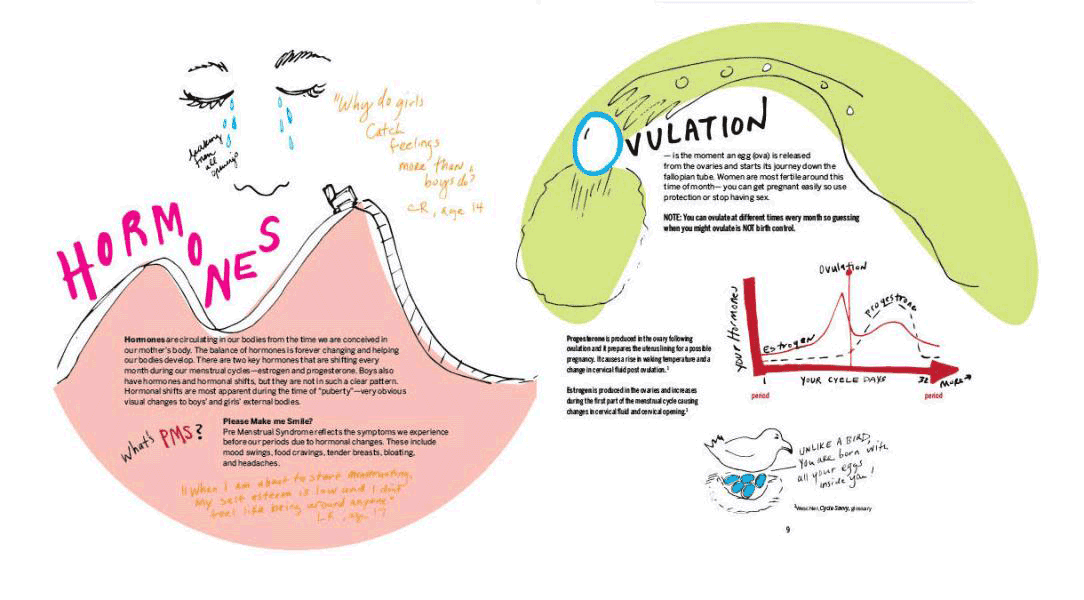 Whitney Frazier's grassroots project, Cycles: Women's Health Project, was not a forced exercise. Because Frazier made a point to spend time in East Baltimore neighbourhoods and have open conversations with the community. Frazier had an opportunity to learn about both herself through others. During the sister circles, students  willingly opened up about their own stories, making buttons that say "stand behind your vagina", and having healthy conversations. Community art is the most productive towards social change when the artwork is genuine  from the community. Frazier finished the interview with, "I hope to continue to figure out ways to get it out in the world and to work with people who are equally as passionate about sex education."
To purchase the book visit https://whitneyfrazier.format.com/cycles-women-s-health-book or see the Women's Health Training Manual visit https://www.themamas.world/training-guide