Shot in 2015, Towards Tenderness won as the best short film at the French César Awards in 2017 and the Prix de l'Institut Français Louis Marcolles at the Cinéma du Réel in 2016.
It was directed and written by Alice Diop, born in Paris and from Senegalese origins. She studied sociology and cinema. She mixes both fields in the documentary she made focusing on "the neighborhood where she grew up, diversity and immigration."
Throughout the movie, the viewer gets to enjoy a voiceover of Diop interviewing four men she met in the suburbs: Régis, Rachid, Patrick and Anis. She wanted to make a film out of it.
While the first two men share a more stereotypical vision of the male gaze on women as associated with the Parisian suburbs, the third man is gay and discusses the male gaze on men as the fourth one offers a way more romantic and emotional approach. Each discourse started with what society expected from these men in order to preserve their masculinity, followed by their inner desires and output.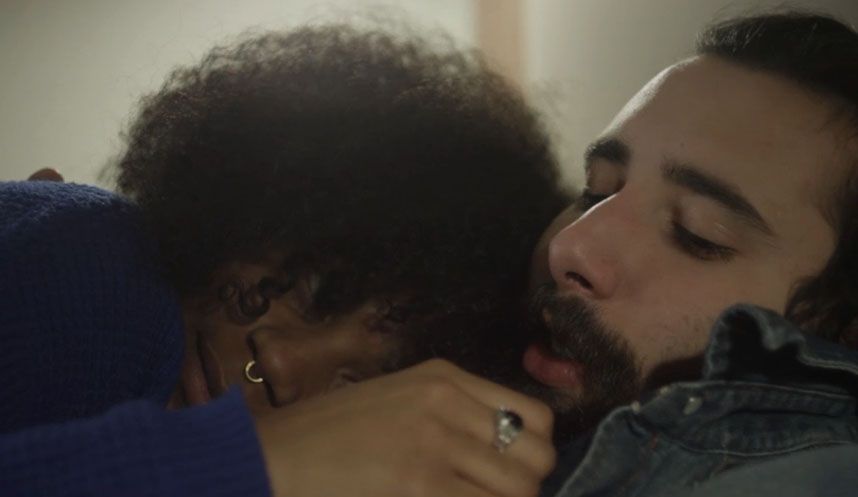 Discussions around the male gaze focused on women pictures them as easy to get and mainly perceived for sexual purposes. There is also a considerable focus on love and its stigmatization in the suburbs. In fact, interviewees link it to their ethnicity as they consider their racialized families to be less emotionally expressive. "White people know love because their parents taught them, loved them. With Arabs and Blacks, it is taboo. My dad did not show love to my mom, he respected her, there is no time for that here."
Another important point is the lack of presence of feminine figures in these men's lives. "I don't know what tenderness is like. The only form of tenderness I know came from my mother." This makes them more scared and confused in their daily interactions with the opposite gender. Their misunderstanding of women leads to fear and thus to aggressive protection mechanisms.
The male gaze on men is explained as all based on the act of sodomy itself since it reflects a sort of power dynamic. It is more accepted for a man to be gay if he penetrates other men and does not get emotionally involved, so "love is possible but only if it happens in a very blurry way or if it is hidden from everyone." The role of the penetrated is more taboo and represents the woman, the weaker gender as it is seen by the majority of society in these neighborhoods. There is this big fear of being seen, "it is all about the roles and codes," not sexuality itself.
Finally, the last part gives a deeper reflection on love and romance. It is a known stereotype that men in the suburbs are less emotional, less attached. As previously explained, there are factors explaining the pressure of men to send this image to the public. There is a need to present the illusion of them caring about sex more than love to fit in.
"Fear of judgment and shame is stronger than the desire for love. But once love is reached, it is the opposite way around."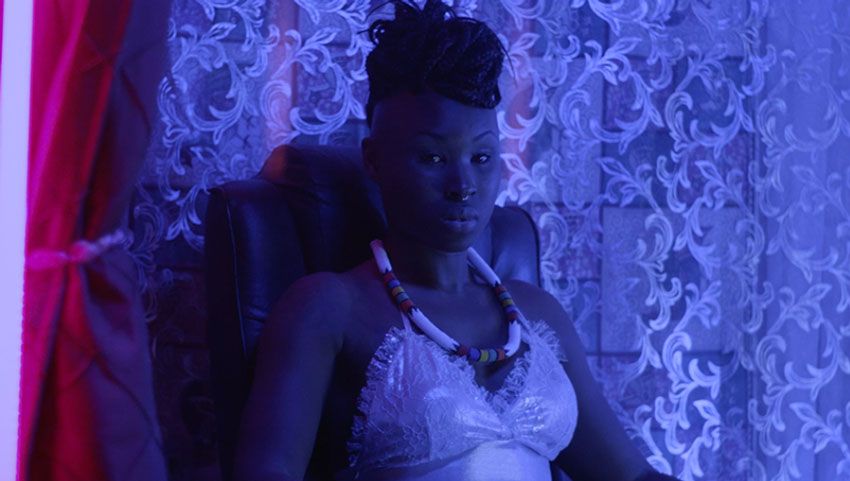 Mubi describes Towards Tenderness as "brutal yet empathetic" and talks about an "inescapable cage of toxic masculinity" with "moments of tenderness gesture towards a hopeful future." Tenk talks about "situations with which the power dynamics are just inequitable."
While The Georgia Straight criticizes Diop for a lack of context in her choice of subjects, "Tapped guys who'd probably show up for a lunch date and then display no interest in anything other than talking about themselves," I would respectfully argue for the other way around. In fact, she offers a diversified representation of the suburbs while considering race, sexuality and personality traits. She perfectly portrays the place she came from and pushes these people to reflect on how their social environment molded their current behaviour. She shows us that there is more inside than the shell they present to the outside world and digs deeper into their thoughts and desires.
Following this idea, Alice Diop perfectly covers the fifth and tenth United Nations Sustainable Development Goals. They are respectively Gender Equality and Reduced Inequalities.
---
You can watch Towards Tenderness on Mubi, as well as her other movies On Call, We, RER B and Danton's Death.