Russia's war on Ukraine began eight years ago when Russia took over the Donetsk and Luhansk regions of Ukraine and annexed Crimea. However, on April 24, 2022, Russia fired nine missiles in Kremenchuk, Central Ukraine. On May 12, Russia fired another 12 missiles again into Kremenchuk. The missiles hit the hometown of artist Anastasia Nekypila, who told Elephant Magazine that "the rockets flew so low that my grandmother saw them." Her father had been at work when the ceiling collapsed above him. Amazingly, he survived.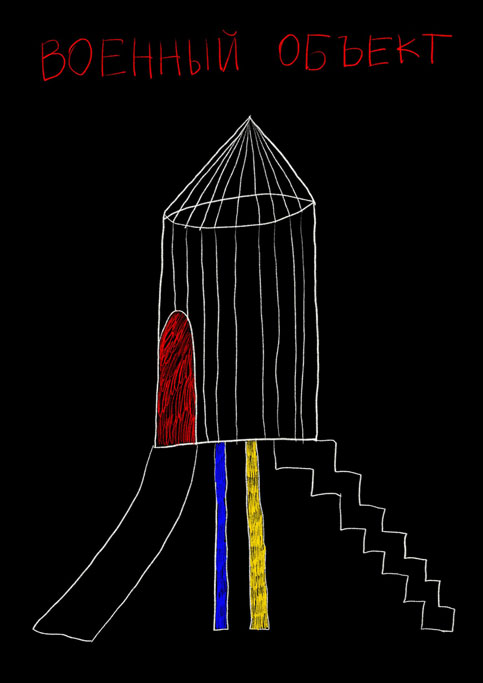 The resulting trauma from that incident is seen in one of two drawing projects produced on the artist's iPad. Wake Up, the War Has Begun is a series of drawings showing images seen on the news against a black background. The title came from an exclamation by her aunt on the morning of the first missiles.
The series is meant to be a call to action in response to the suffering and loss that Ukrainians experienced during this time, while other art pieces reflect more of an allegorical approach. The drawings All the best for kids and Military object "were created in response to my impotence and rage at the absurdity of Russian propaganda" as explained by the artist for Bird in Flight.
Her other series entitled Ukrainian Naive Soul takes on a different approach, one of love and appreciation for her homeland. Taking inspiration from the vibrant color schemes seen in the work of Ukrainian folk artist Maria Prymachenko, Nekypila's artwork pays reference to details from folk songs, traditional Ukrainian decorative art and ancient customs. Nekypila's Ukrainian Naive Soul series captures the essence of freedom while demonstrating how much creativity the country of Ukraine has.
"Both projects," she explains, "are about my feelings about Ukraine and myself as a Ukrainian. But they could be taken as complete opposites." Anastasia Nekypila explains in an interview with Elephant Magazine.
The artist explains her project as the double helix of Ukrainian resistance, with love and fear interwoven with hatred and bravery. Nekypila's attempt to show the world what's going on through her art shows advocacy for peace and freedom in Ukraine, aligning with the United Nations Sustainable Development Goal for Peace, Justice and Strong Institutions.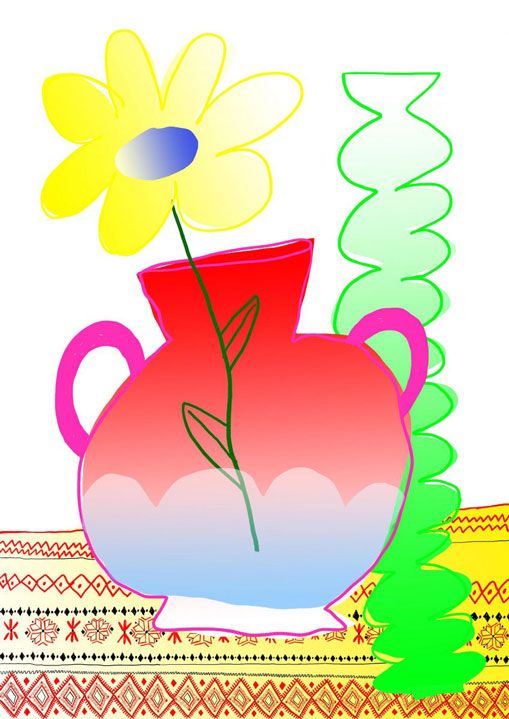 Nekypila refers to herself as a "visual anthropologist". Her website explains how her work focuses on "rethinking materials which were taken from the urban environment and social networks." While studying at the Krakow Academy of Arts, Nekypila became interested in photography and understood how stories can be told by the objects that surround us. She later returned her focus to digital drawing. In 2021, the artist became interested in art therapy and art coaching. Nekypila started practicing art meditation, a powerful way of decoding pain, highlighting the United Nations Sustainable Development Goal for Good Health and Well-Being.
To help support Ukrainians during this time of crisis, the Ukrainian Humanitarian Crisis Appeal through the Canadian Red Cross are accepting donations that go to providing emergency assistance such as medical supplies, food, water, clothing, shelter, hygiene items, heating fuel and psychosocial support. Disaster Aid Canada is another resource that provides aid by distributing resources to refugees and those in need.
The drawings on Anastasia Nekypila draw attention to the hardship and suffering of the Ukrainian people as a result of this war with Russia, while also reminding the viewers of Ukraine's traditional charm and creativity. Nekypila's work continues to advocate for Ukraine and to provide hope for the nation.