The year 2020 marks the 100th anniversary of the 19th Amendment's ratification, which guarantees women's suffrage. While the amendment was first introduced to Congress in 1878, it was not ratified until August 18th, 1920. It was a lengthy and difficult struggle: to many Americans, granting women the right to vote was outlandish and wildly irresponsible. Too much thinking, twentieth-century scientists argued, was bad for a woman's development – and, in an era where scientists believed that the human body had a finite amount of energy, anti-suffragists argued that women should preserve their energy to deal with children, not the ballot box.
To combat these outdated ideas, suffragists lectured, wrote, marched, lobbied, and practiced civil disobedience in order to achieve their goals. Others turned to the arts; newspapers and magazines published political cartoons, while artists dedicated entire pieces to the Women's Suffrage movement. In celebration of the 19th Amendment, several museums, exhibits, and colleges have released works honouring the American suffrage movement. Their works include films, posters, statues, and other modes of art.
The Smithsonian: Votes for Women
Recently, the Smithsonian released two exhibits honouring the 19th Amendment. The first, Votes for Women, is entirely online. It's a compilation of memorabilia from the 18th and 19th centuries – it features everything from paper cups to buttons, from photographs to drawings. One of the most recognizable pieces is the Women's Rights Postcard, where a young, beautiful woman wears a sash that reads "Votes for Women." This vibrant picture is far cry from the detractor's images of protestors, which often depicted suffragettes as aging and ugly widows.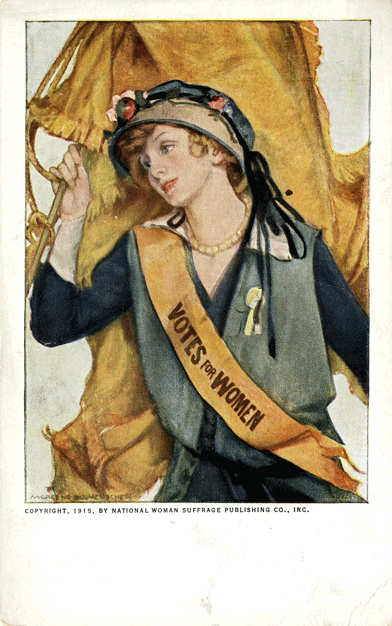 The second exhibit is the Smithsonian's National Portrait Gallery's Votes for Women: A Portrait of Persistence. The exhibition features 120 portraits and objects created from 1832 to 1965 and carefully documents the 80 years journey for women's voting rights. The exhibit will run until January 5th, 2020, and features "…portraits, paintings, engravings, works on paper, lithographs, video, newspapers, postcards, books, ballots, banners, fliers, a china set, embroidery, and pennants." The exhibit also explores the racial struggles of the women's suffrage movement, and how African American women were systematically excluded.
The New Georgia Project
While African American men were allowed to vote under the 15th Amendment, which was passed in 1870, there were many obstacles that prevented them from doing so. States implemented literacy tests, fees, and outright intimidation to prevent black men from voting. During the suffragette movement, women of colour were often excluded from the larger, predominately white organizations and were subject to their racist tactics. In response, several prominent women formed their own organizations. Mary Church Terrell formed the National Association of Colored Women. Ida B. Wells established Alpha Suffrage Club for African American women, which was the first suffrage club for Black women in Illinois.  Despite their hard work, African American men and women wouldn't secure the right to vote until President Lyndon B. Johnson signed The Voting Rights Act of 1965.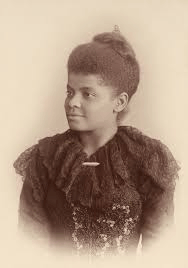 To commemorate Black women and their vital contributions to the suffragette's movement, the New Georgia Project released a three-minute video called "19th Amendment: Celebrate its Passage. Fight for its Promise." This short film honours the contributions of the suffragettes – such as Sojourner Truth, Mary McLeod Bethune, and Ida B. Wells – as well as more contemporary figures, like Shirley Chisholm, Angela Davis, Justice Sotomayor, and Congresswoman Alexandria Ocasio-Cortez. The short film is completely free and available on the Youtube channel.
Rouge: Utah Women's Voices
In Utah, over 30 women submitted paintings in honour of the 19th Amendment. The exhibit, called "Rouge: Utah Women's Voices" depicts how women see their role in modern-day America. Kirsten Holt Bietler's "Beehive State of Mind" depicts a woman in a pageant dress and tiara applying makeup. Around her are empty pots, pans, cleaning devices, and children's toys. The message is clear: women won the right to vote, but traditional roles are still holding them back.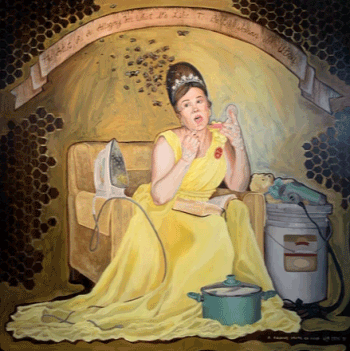 Another piece from the exhibit, called "True Peace is not a Lovely Facade - It's Homemade," by Katrina Berg, features a young woman in braids. Her kitchen is soft shades of pink, lilac, and blue. She stands en pointe, two drills clutched in her hand. The nameless woman is perched on a board that is precariously suspended on top of a ball -  a reminder that even today, womanhood is a balancing act.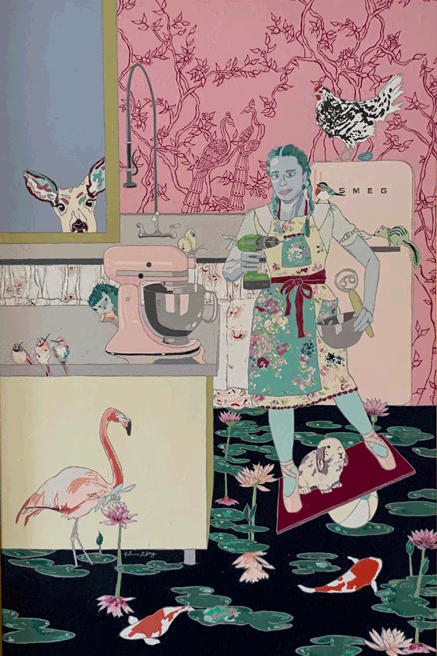 Turning Points: The Suffragette Memorial
The first monument honouring the Women's Rights Movement was unveiled in late August. The ceremony took place in Central Park and commemorated the 100th anniversary of the 19th Amendment. Sculpted by Meredith Bergmann, the Women's Rights Pioneers Monument honours three famous suffragettes: Sojourner Truth, Elizabeth Cady Stanton, and Susan B. Anthony. The statue was a collaborative effort between an organization called Monumental Women, whose aim is to increase appreciation of women's history, and local Girl Scout Troops. Together, the two organizations raised $1.5 million.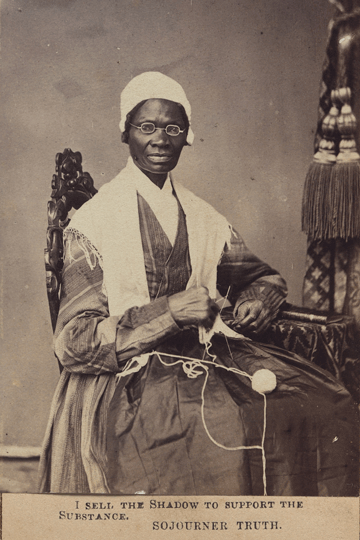 The statue depicts the three suffragettes at a table: Stanton holds a quill, while Anthony rests a hand on her shoulder. Sojourner Truth is animated, hands out and mouth open. Meredith Bergmann, the sculptor who created the Women's Rights Pioneers Monument, said, "We have broken the bronze ceiling." The Women's Rights Pioneers Monument is the first sculpture in Central Park that honors real, nonfictional women.