In the early weeks of the Russian invasion of Ukraine, the cargo plane An-225 Mriya was destroyed by Russian forces after 34 years of service. Mriya, once the largest and most powerful transport aircraft in the world, was also a symbol of pride for the people of Ukraine.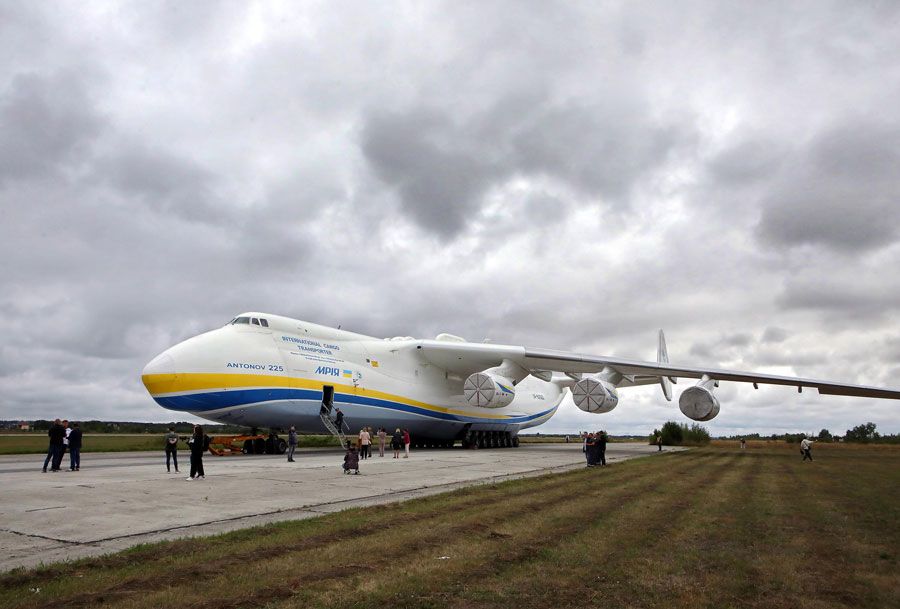 A testament to the engineering capabilities of the country, Mriya facilitated ultra-long-distance heavy airlifts which made it ideal for supporting humanitarian causes. Providing aid relief as well as transporting medical supplies at the start of the COVID-19 pandemic, the Mriya played an essential role in ensuring the safety of people after natural disasters and health emergencies.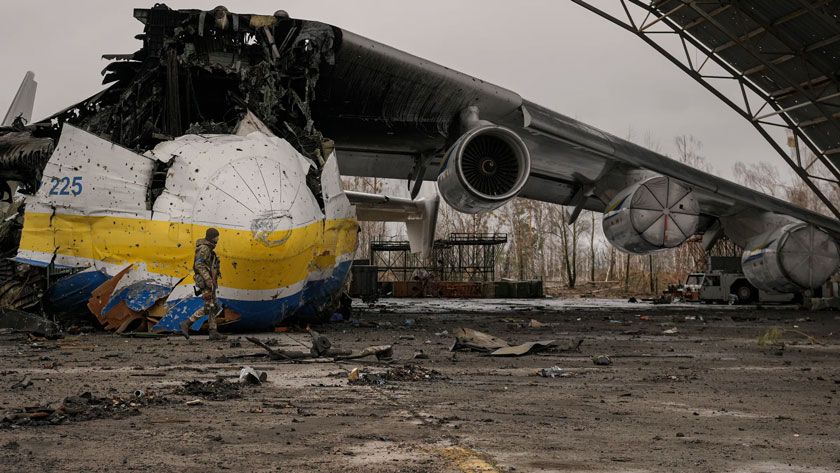 Danya Shulipa, a 24-year-old Ukrainian graphic designer inspired by this story, created a design for Nike Air Force sneakers paying homage to the Mriya. Initially posted on Twitter on August 27, the design went viral on social media, even being retweeted by the presidential chief-of-staff Andriy Yermak at Nike's official Twitter account.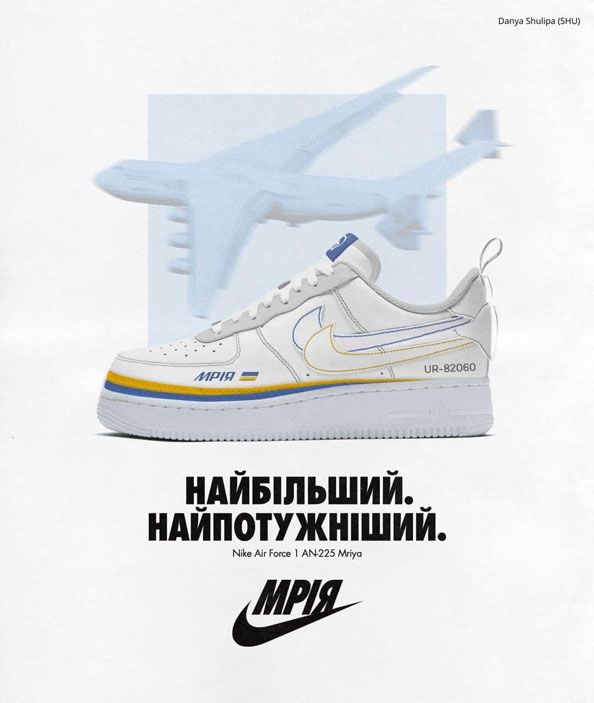 Adding blue and yellow accents, echoing the Ukrainian flag, and the name Mriya in the traditional Cyrillic alphabet, Shulipa turned the classic Nike Air Force sneakers into a symbol of solidarity. The "Air Mriya" concept was quickly embraced by UNITED24, the President of Ukraine Volodymy Zelensky's initiative to collect donations in support of Ukraine.
A beacon of hope in the darkest of times, the Mriya is a reminder of what we can achieve when we work together and the "Air Mriya" sneakers mirror that sentiment. Support Ukraine and the rebuilding of the Mriya plane!
---
Follow Danya Shulipa on Instagram.