Growing up in Helsinki, Diana Ringo took an interest in the arts from an early age. Her mother, a talented painter and one of her biggest influences, inspired her to paint, and she began taking piano lessons at the age of five. Music, especially composing, would become her true passion.
Today, an accomplished composer and filmmaker, Ringo has kept up with her initial love for visual arts, creating bright and colourful paintings while also delving into new fields, such as journalism. Not only a creator but also a supporter of the arts, Ringo is the founder and director of the Prague Film Festival.
In this interview with Arts Help, Ringo talks about her major influences, how she stays motivated and the importance of having more women composers to advance Gender Equality, one of the United Nations Sustainable Development Goals.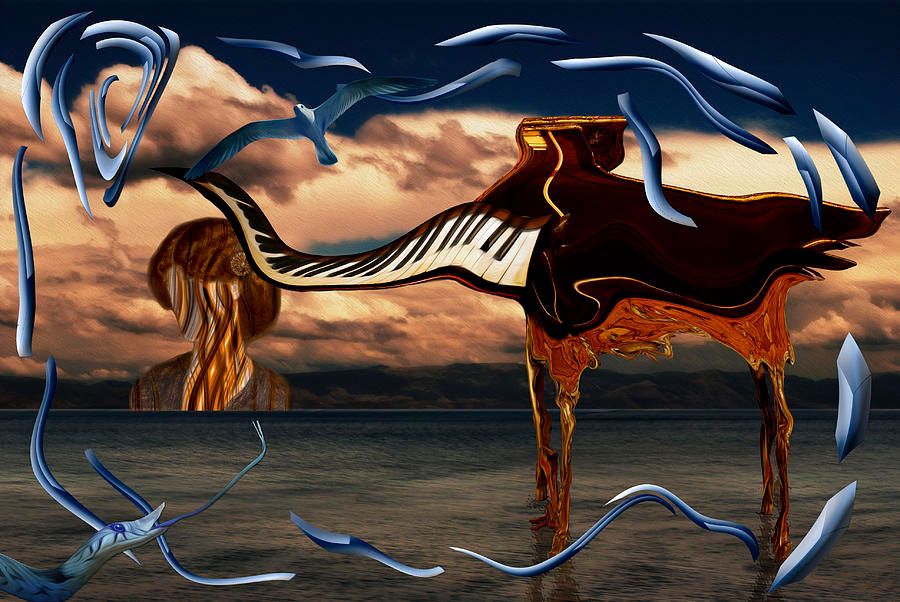 To start, can you tell us a bit about yourself? Where are you from and how did your love for art begin?
My name is Diana Ringo. I am a visual artist, graphic designer, filmmaker and musician from Finland. I grew up in Helsinki. My mother is a very talented painter, which had a huge influence on me. I enjoyed drawing and painting since childhood. When I was five years old, I started playing classical piano. I studied classical piano for many years and enjoyed playing Bach, Beethoven, Chopin, Liszt, Sibelius, etc. However, as a teenager, I understood that performing other people's works was quite limiting for me and that composing music is my true passion. When I was growing up, it seemed to me that only men [could] be composers. As I got older, sexist clichés mattered less and less to me. I want to see more women composing classical and film music.
You are a composer, filmmaker, visual artist and journalist. Wow! How do you distribute your time between such different mediums?
Yeah, it's a lot! It is a challenge and sometimes I feel like I'm doing the work of 10 people. Time is a philosophical concept; in our life, we never seem to have enough of it. On the other hand, working in different fields helps me because all of these fields are closely related. It definitely takes a lot of organizational skills to keep up with the workload. However, I do enjoy working in different mediums and I need variety to stay productive. Everything I do must be interesting for me, otherwise I would experience burnout—creative work is the only kind which holds meaning to me.
Let's talk about music. Who are your major influences and what do you feel inspired by when composing?
I am inspired by classical music and by film music. Classical composers like Beethoven, Chopin, Mahler and also film score composers such as Ennio Morricone, Dmitri Shostakovich, Michel Legrand, Giorgio Moroder and Lalo Schifrin influence me. My music mixes classical and electronic styles and has experimental elements. I write and arrange music myself, with no assistants or bosses. For me, independence is very important as an artist—I would not want to have someone else dictate me what to do.
Music and literature seem to play a part in your work as a filmmaker. Can you talk about that?
Yes, music plays a big part in my films. As I edit my own films, it is possible for me to use my music in the best and most effective way possible. Music is one of the key tools with which it is possible to tell a story—it sets the mood and conveys a message.
As a composer, I always felt I needed to find a way to incorporate my music into a bigger work of art. Filmmaking became an ideal medium for me because of its versatility. As an auteur filmmaker, I produce, do cinematography, edit, write screenplays, compose scores and direct my films. Because I am not afraid to take on multiple roles when making my films, I have the luxury of staying truly independent. Great cinema is truly a "Gesamtkunstwerk"—a perfect synthesis of arts. I started to direct films because I had many ideas for projects and I felt I could only express myself fully if I made my own films. I directed my feature film debut, Quarantine, in 2021 and composed the film's score. I write my own screenplays and enjoy writing poetry. I find inspiration in different kinds of art and enjoy reading a wide variety of literature.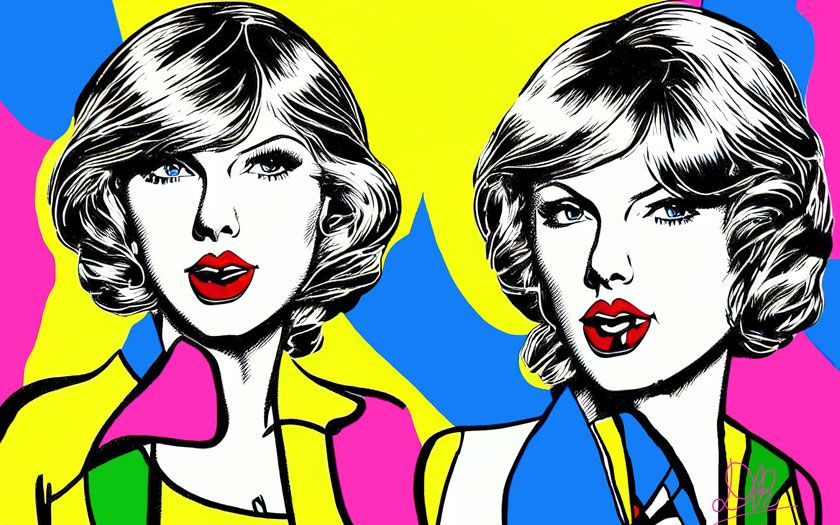 You're also the founder and director of the Prague Film Festival. Do you have a special connection to the city of Prague? How does it feel to be able to celebrate and support other filmmakers?
I love Prague, it is a beautiful and special city! For 14 years I have shared my time between Vienna and Prague. I have always been interested in visiting European museums and art galleries, this has also impacted me as an artist. Prague Independent Film Festival is in its seventh year. For me, film festivals are a great opportunity to help other filmmakers get recognized for their creativity. It feels fantastic to discover underrated cinematic gems and show these films to an audience. Supporting independent cinema and diverse voices is very important for me.
Your visual art is very colourful, in the vein of pop art. Can you talk about the techniques you prefer? What does painting provide to you, in terms of creative expression, that the other art mediums don't?
For me, visual art is very important; I have always done all the graphic design for my projects. With painting I like doing something completely different, experimenting with techniques and styles. I use oil, gouache, digital techniques, collage, depending on the artwork. I like the vibrant energy of bright and colourful pop art. With my celebrity portraits I enjoy finding new and unusual ways to depict famous people. Sometimes I depict the faces as doubled, in order to explore the different aspects of their personalities. I always want to see something extraordinary in the finished result. I also enjoy creating expressionist paintings, surrealistic art, abstract and fairy tale art.
Do you think you explore different topics depending on the art medium, or would you say that all your different types of artworks have a connecting theme running through them?
My paintings are quite separate from my film and music work—visual art offers me an opportunity to explore new themes and topics. Sometimes just one image, which I end up liking how it turns out, can transform into a series of artworks with a connected theme and topic. Some of my artworks are interconnected, while others are in [a] completely different style and have different subject matter.
Are there any social issues you're interested in and you use as inspiration for your artwork?
Environment and sustainable energy interests me; I organized some scientific conferences in the past on this topic. Female empowerment is also another important issue for me; strong women's voices are always needed in art—I am happy to be able to know so many inspiring women artists. I am always happy to support talented women. Inspiration can be found in many venues.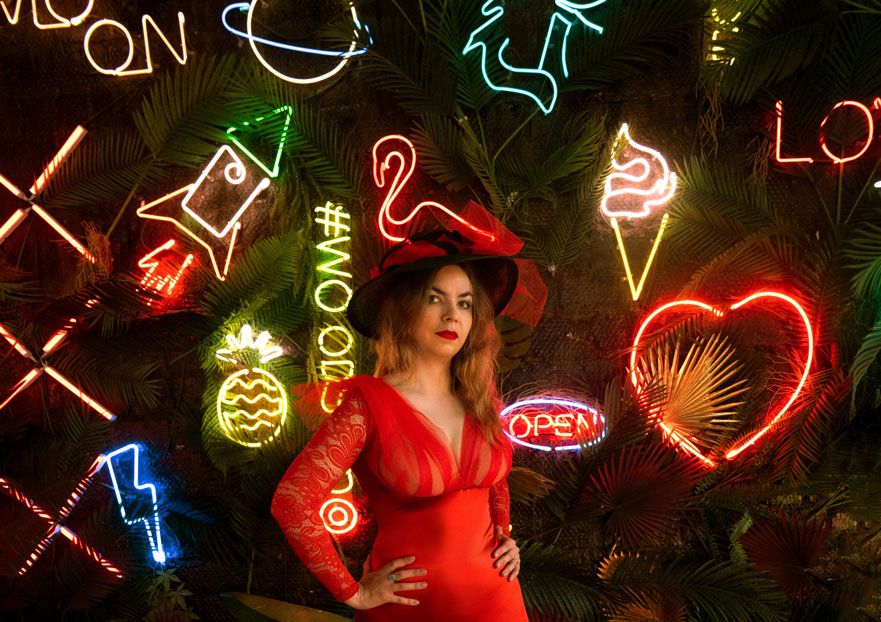 What are you working on next?
I am working on my next feature film, a literary adaptation, [a] dystopia. Now I am in the process of post-production. Another project which I am doing is a children's book with my own original illustrations.
---
Find out more about Diana Ringo on her website.