Next week marks the gathering of world leaders at the High Level General Assembly Meeting. For this event, Eduardo Kobra, a renowned artist from Brazil, created a stunning mural. Kobra is a renowned street artist who uses bright colours and strong lines in his work, a kaleidoscope of shapes and triangles.
This massive piece carries a strong message on climate change. Climate change will be one of the massive issues being discussed at this congress as world leaders try to reach a consensus on the Sustainable Development Goals for 2030.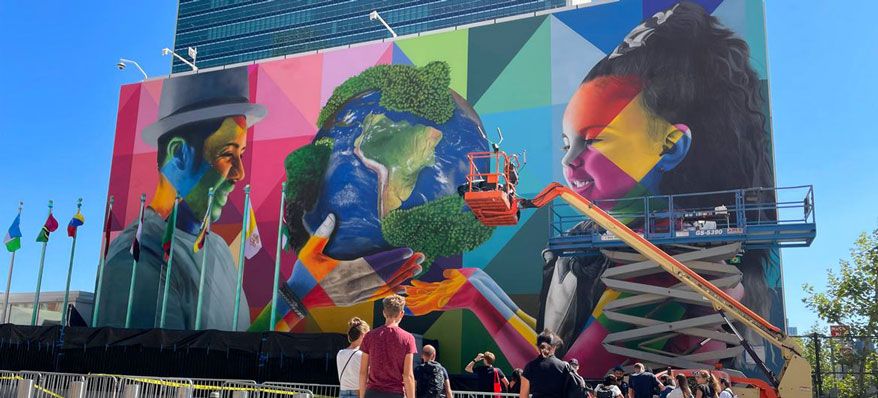 This year's UN General Assembly is the 77th such gathering of world leaders. This is the first time the meeting will be held in person in three years, after the pandemic. The war in Ukraine and climate change are major points of debate. Some leaders like Xi Jinping and Putin have opted not to attend.
The panel spans over 350 square metres on New York's 42nd street at the UN Headquarters.
The artist intended for the themes to be "universal and urgent." In the painting, a Brazilian man hands his daughter the Earth to take care of. Kobra said that it represents the current generation taking care of Mother Earth as a gift to their children. Eleven other paintings by the artist were also displayed at the UN headquarters. These works were a gift from the Brazilian Government.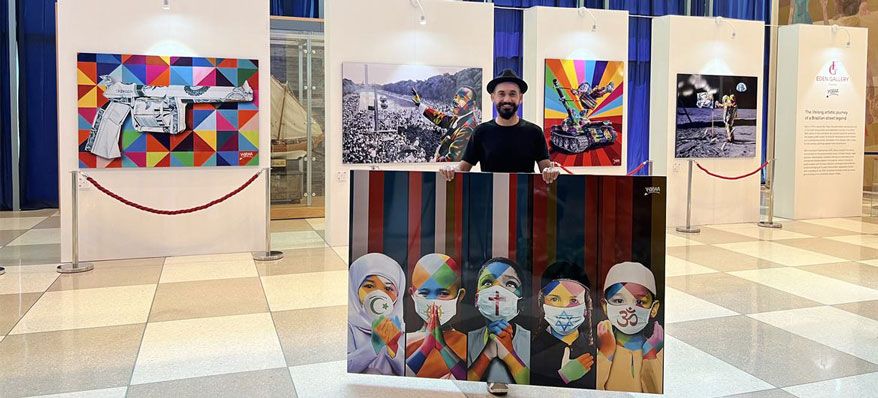 "The message is about the planet we hand over to our next generations. How are we taking care of our planet? Because the future is now. The future has already begun, and we are all responsible for it," Kobra said.
"In the epicentre, you can see Latin America," he said. "I placed it there precisely because of the care that we have with our dear Amazon."
This art aligns with the United Nations Sustainable Development Goal for Climate Action.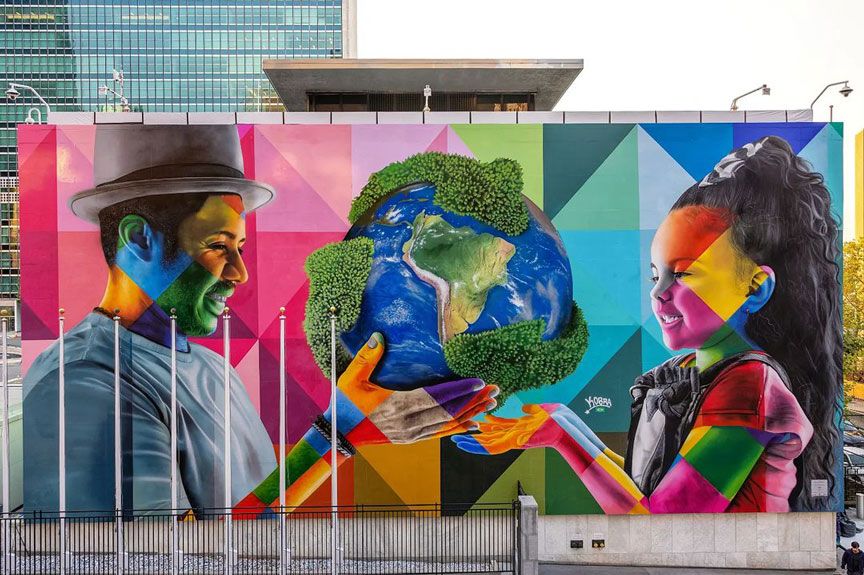 Kobra and his team worked until 5 in the morning some nights, and were regularly interrupted by the rain, but they banded together to create this masterpiece in time for the unveiling. The work will be up until December. Here is a video collection of the artist's other works.