Launched by Chris Larsen, co-founder of Ripple, and Michael Brune, former executive director of the Sierra Club, "Change The Code, Not The Climate" is a groundbreaking global campaign addressing the environmental consequences of Bitcoin mining.
Bitcoin uses a "proof-of-work" protocol that requires miners to compete and solve complex problems—this requires massive amounts of energy, more than the entire country of Argentina. According to the Nature Climate Change journal, Bitcoin emissions alone could warm the planet above 2 degrees Celsius, hindering the goal of the Paris Agreement. However, a change in code would result in a 99.99% reduction in energy consumption.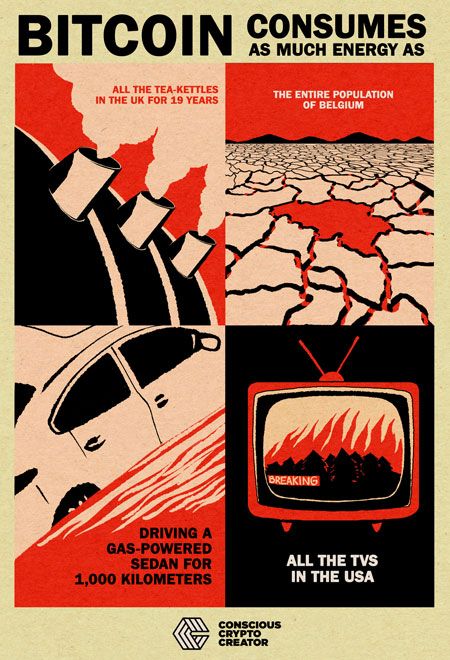 The evidence is undeniable. We need the tech and finance leaders of the world to push for a change in code. Time is of the essence.
Learn more about the "Change The Code, Not The Climate" campaign by visiting their website, cleanupbitcoin.com
---
Cover image courtesy of cleanupbitcoin.com