Separating arts from politics as stated by many artists all over the world, it is significant to note that it is a fair point. However, when we talk about implementation of such notions, do we really keep politics aside? That is not the case as seen with the popular opera singer, Anna Netrebko, at the Metropolitan Opera House. As reported by The Guardian, the opera singer has withdrawn from this season and the upcoming one at the Met. She refused to agree to their demands on denouncing Vladimir Putin during the ongoing invasion with Ukraine, although she is "opposed to this senseless war of aggression." Netrebko is one of opera's biggest stars performing for more than twenty years. Her career now seems to be in a disarray because of her ties to Putin.
Art companies are now divided and reluctant to welcome her back. Although it can be said that the relationship between politics and art may be multifaceted, art truly has many ways to contribute to different discourses. In the political sphere, art evokes political, social and even ideological views as it is a form of peaceful activism. Art highlights social issues without being disruptive to interpret many meanings, giving society a different way of understanding certain ideas. As seen, art also provides a critical understanding in society through its visual images or in this case through representation of an Eastern singer in the West.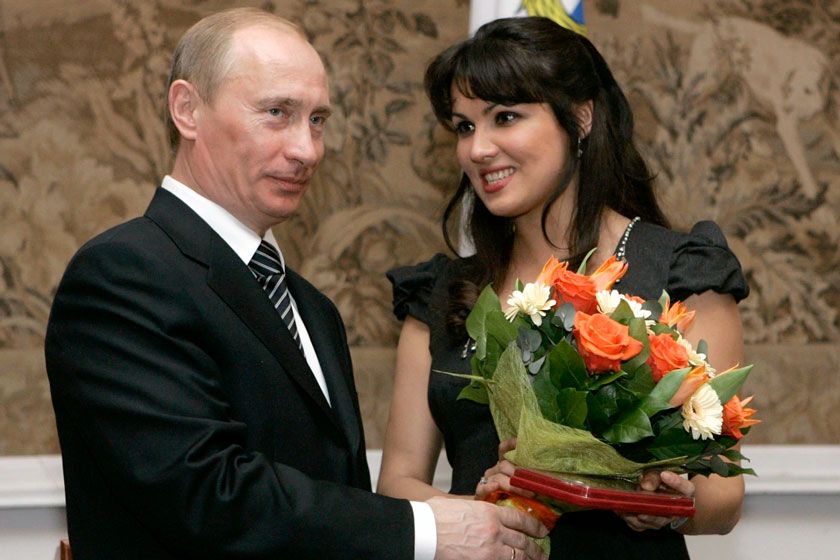 As clear as day, politics influence the art world greatly. Art follows its own rules, or so we think—these rules are dictated by governments. In an obligation to keep the house running and keeping their positions, separating themselves from politics in a situation of war becomes next to impossible. Voicing their stances becomes obligatory in order to ensure the safety of their employment. In relation to Netrebko, who refused to denounce Putin, whatever step she takes it asks her to pay a heavy fine. Had she done so, she would face backlash from her home state, Russia, along with facing condemnation in the West, when she refused. Netrebko risks becoming persona non grata abroad and in her homeland.
Perhaps, one may wonder why she refused to agree with the Met's demands about condemning the war itself. The underlying truth remains a mystery. On top of this, the netizens' rejection of her condemnation was clearly not enough, as pictures of Netrebko with Putin in the past arose. Past pictures showed Netrebko receiving the National Artist Award in the presence of Putin. It is important to signify that while this may seem like an ordinary practice of being given an award in the presence of an official, applying the Western perspective, netizens refuse to believe that there lie personal ties of the singer and the President thus the clear detest against her. This highlights how it is a matter of Western supremacy that has been fed to the people since the start of the Cold War in 1945.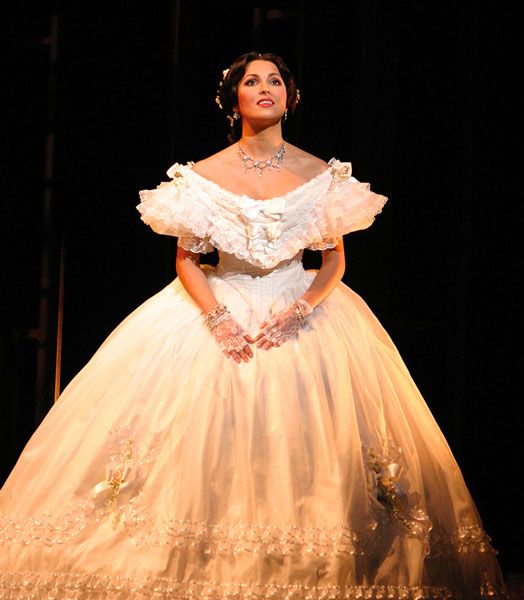 Another interesting point to be noted is how the uproar in support of Ukraine has taken up politics since the start of the Ukraine invasion. Russia violating international law led to the Western world sanctioning the country for killing innocent people. This uproar and support for international law remains forgotten when the Western superpowers themselves indulge in violation of human rights and law—such as the case of genocide of the Palestinian and Indian Muslims. The world remains silent.
According to the United Nations Sustainable Development Goal of promoting Peace, Justice and Strong Institutions, the case of Netrebko provides insight on a violation of the goal. Politics do not lead justice to prevail with Anna Netrebko's career almost ending abroad—we see how politics have influenced the art world greatly. The invasion of Ukraine highlights solidarity in the world of culture and art for the state and for individuals who do not renounce Russia's actions. These effects have also contributed to other spheres in the world such as sports.
Therefore, we see the disastrous influence of war, highlighting how politics too brings its own detrimental effects as seen, nearly ending a singer's career. In promoting peace and justice inclusive to all societies, politics has led to the singer losing many of her previous signed engagements. Such is the effect of strong institutions that theoretically aim to aid their employees, which in implementation fail to do so as influenced by politics.
Learn more about Anna Netrebko here.