Munger Hall, a soon-to-be-built mega dormitory building for undergraduate students at the University of California, has come under intense scrutiny. The 1.68 million square foot and 11-story building would be one of the largest college dorms in the world, housing 4,500 students in individual, largely windowless rooms. The design of the building is the brain-baby of billionaire-investor Charles Munger, who possesses no formal architecture education, but whose 200 million donation will be revoked unless his designs are followed exactly.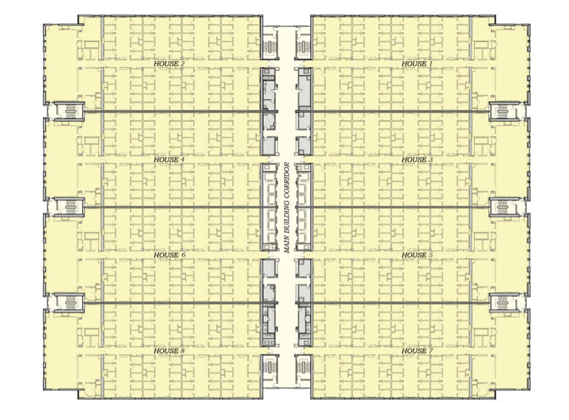 The building has unsurprisingly stirred widespread controversy amongst students, architects, and medical professionals, with many expressing concern regarding the sharp departure from evidence-based housing models and what that means for the quality of life of undergraduate students, who are especially vulnerable to mental illness. Subsequently, the building model also departs from the United Nations Sustainable Development Goal for Good Health and Well-Being, which seeks to promote healthy lives and mental health at all ages.

The project has caused Dennis McFadden, a consultant architect on the project who sat on the Design Review Committee (DRC), to resign in protest. "The basic concept of Munger Hall as a place for students to live is unsupportable from my perspective as an architect, a parent, and a human being," writes Dennis McFadden in a since leaked resignation letter.

The building and its unprecedented size is a panicked response to the university's student housing crisis and comes in the wake of a lawsuit against UCSB by the City of Goleta for failure to accommodate the increasing student body of the university. The looming threat of further legal action explains why the sitting members of the DRC, whose sole purpose is to critically evaluate such projects, were not consulted. It also helps explain why the building's size is so large that not only would it become the largest dormitory in the world, but with the number of people squeezed in such a small space (equaling 221,000 students per square mile), it would also amount to the 8th densest neighbourhood in the world.

As expressed by McFadden in his resignation letter, Munger Hall, at its core, is an experiment in size and density, and with no research or data presented to justify the project, and it is unclear how the design will "impact on the lives, and personal development of the undergraduates the University serves" as he writes.
In a Q&A regarding the project, UCSB recognizes that the Munger hall is "not for every student," and those who desire real windows have the option of other dormitories on campus. However, given the severe housing shortage and Munger Hall's immense capacity, many students will end up in Munger Hall whether they want to or not.

What is most astounding about Munger's Hall is that the lack of windows is an intentional, almost integral, part of the design. Despite overwhelming empirical evidence of the importance of natural light to physical and mental well-being, Munger doesn't seem to feel that it's actually all that important, as he has gone on to defend his design and dismiss his critics as "ignorant."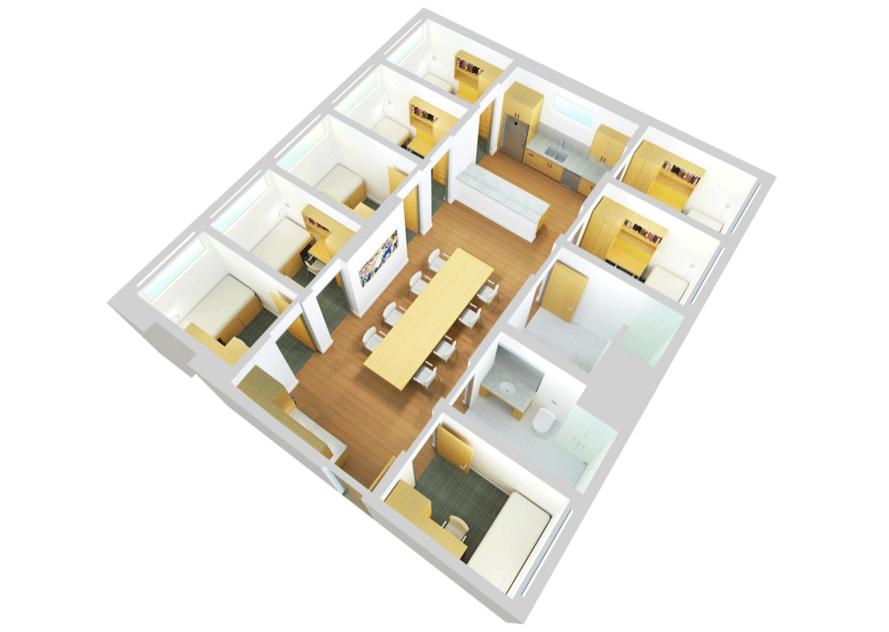 For Munger, swapping daylight for capacity is the right choice, thus revealing how the project values cost optimization over student well-being. However, this sentiment also seemingly opposes the overall goal of the building to promote communal and co-living. Munger also argues that the small dorm rooms are crucial to fostering peer collaboration and socialization as their small size would encourage students to spend time in the common areas.  Thus, students are put in an odd paradox where they are provided personal space purposely designed not to be very functional. This is done so students do not spend too much time there and are instead forced to venture out into the communal spaces - seemingly defeating the point of personal space to begin with.

​​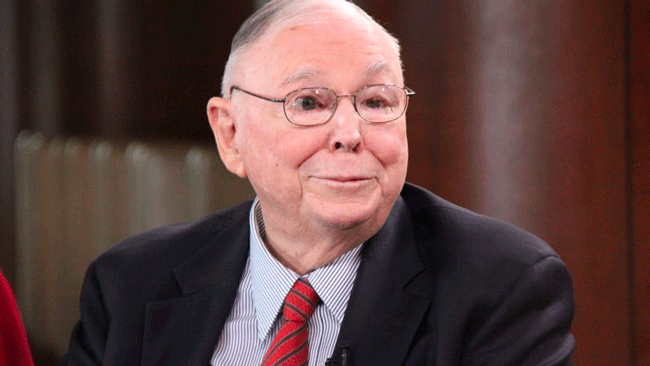 The California Building Standards Code includes the requirement of a window for natural light and ventilation in all habitable rooms. There are alternate methods of compliance, but building owners must apply for approval and are often unsuccessful due to the rigorous process. Yet UCSB can bypass third-party approval due to the internal approval process.
"[T]he real innovation of Munger Hall is that it exploits this provision in the building code — as some would exploit a loophole in tax law — and applies it at an unprecedented size and density," writes McFadden.

However, despite a lack of any empirical research to support his claims, Charles Munger defends the substitution of artificial light in dorm bedrooms, arguing that they are "actually better than real windows" since one can easily adjust the brightness, even comparing them to the artificial windows found on Disney Cruise ships.

In response to concern regarding students' mental and physical health, Munger points to anecdotal evidence of the success of his past projects, including The Munger Graduate Hall at the University of Michigan, which, unlike the proposed Munger Hall at UCSB, has no windows at all — artificial or real. "I was [at the University of Michigan] last month, you never saw a happier bunch of students and it has a very similar design," Munger explains in an interview with CNN.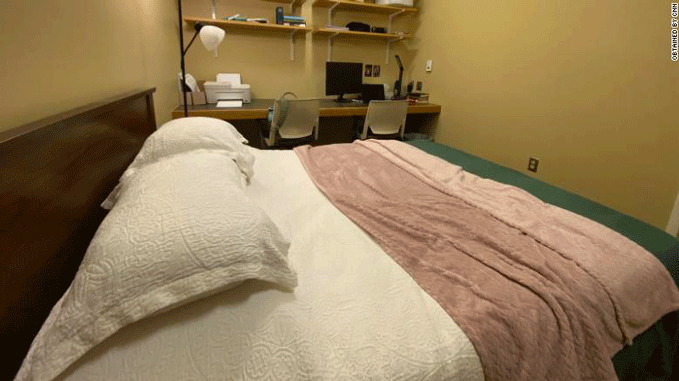 However, students at Munger Residence Graduate Hall tell a very different story, with many describing the negative effect windowless rooms have had on their health. Luiza Macedo, a graduate student who resided at the dorm, pays around 1000 dollars a month for the windowless room, says she spends most of her time on the top floor common room to access the sunlight.
"Mental health far outweighs the desire for people to collaborate or whatever that goal is," Macedo says in an interview with CNN, "I would much rather not have depression than collaborate with my peers."
Other students echo Macedo's complaint. "It's hard to get up in the morning to get out of bed because I never know what time it is," explains Louise Batta, another resident of Munger Graduate Residence Hall, to Global News. To compensate for the lack of natural light, most students use sun lamps supplied by the university in an act that ironically seems to acknowledge the importance of light in students' lives.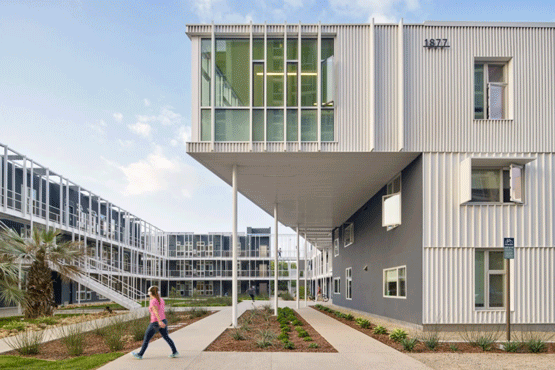 In contrast to the Munger Hall, which has been compared to jail cells and the dorm rooms from the hit show "Squid Game," other student housing projects have been applauded for their functionality and compatibility with student life. The UCSB San Joaquin Student Housing complex, located on the same campus as Munger Hall, employs architectural features that connect its residents to nature rather than keeping them separate.
The building's designers, Lorcan O'Herlihy Architects, employed passive design strategies throughout the complex to reduce its carbon footprint and utilize the area's natural surrounding elements to provide natural heating and cooling, reducing the need for purchased energy. All the students also have real windows in their bedrooms.
The complex departs from the outward-facing circulation typically found in other housing units on campus, instead making use of the interior edge of the buildings as social and recreational spaces for students. Moreover, LOHA achieved this design while prioritizing sustainability and subsequently fulfilling the SDG for Sustainable Cities and Communities, demonstrating how sustainability doesn't have to come at the cost of student well-being but can easily be used to improve it. Like the Munger Residence at the University of Michigan, Munger Hall at UCSB will be commissioned as a LEED Gold building.
However, these windowless buildings ultimately fail to be truly sustainable because they are highly impractical for the students who will live there, thus promoting a poorer quality of life rather than an enhanced one.