It comes as no surprise that a lot of people — especially younger generations, are hyper-vigilant about the current climate crisis. Many artists are also aware of this phenomenon and aim to incorporate these topics into their art.

A notable artist who connects not only art and the environment, but also attunes it with his Aztec roots, is Xiuhtezcatl Martinez. At age six, he first appealed to the public by advocating the sacredness of Earth and how important it is to look out for the environment. Until 2019, he was also the Youth Director of Earth Guardians, an organization of young people working to address the climate crisis.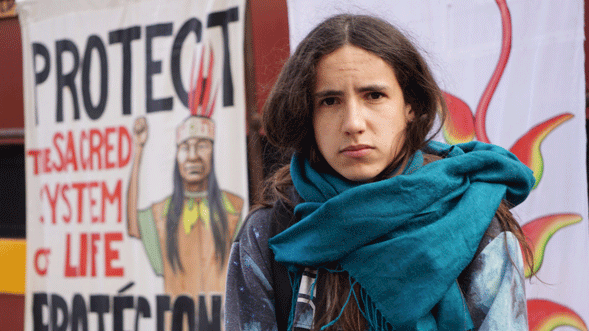 Recently, the Intergovernmental Panel of Climate Change (IPCC) presented some worrisome developments in global warming. If humanity does not act now about the climate crisis, troubling consequences will affect the next generations, making the United Nations Sustainable Development Goal for Climate Action more important than ever.

Xiuhtezcatl Martinez understands the urgency of this call. He has given TED talks and has even been invited to the UN General Assembly on Climate Change in 2015 to urge world leaders to take action.

When he is not out organizing the youth to mobilize against climate change, he is writing songs. Martinez is one a small but growing group of artists who make eco hip-hop, a genre of music with the purpose to inspire climate action.

"I feel like my music sprouted from an understanding that speaking to an audience wasn't always gonna reach people. I started writing music as a way to just talk, using hip-hop to talk to young people," Martinez said in an interview.  
Music is a transformative tool in his activism because he uses it as an avenue to encourage the youth to advocate for the climate crisis. He utilizes this opportunity to connect to his peers on a deeper level and to tell stories.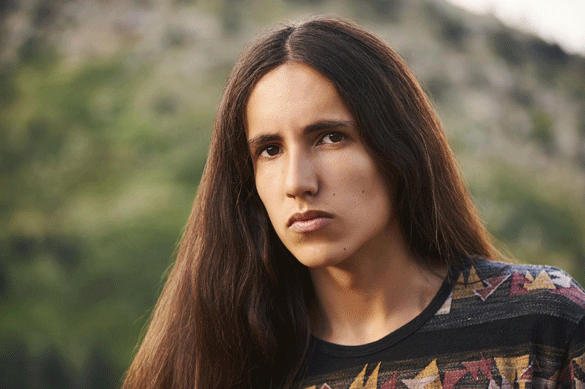 Eco hip hop is a fusion of environmental and sustainable concerns and catchy hip hop beats. In a way, it immortalizes the way this generation is active in fighting climate change. Younger generations have a collective understanding that they need to take action about the climate crisis, and as a consequence we see plenty of empowered young people on the frontlines of these causes and movements.

Martinez echoes this observation in an interview, "I believe that young people in the world are often seen as the future, like, Oh, you're going to make a difference in the future; you're going to be a leader in the future. For me, meeting kids all over the world, there's such an understanding that there is a need for us to take action now and to be engaged today because our voices are so powerful."

However, this awareness is a double-edged sword, as this sense of responsibility has become a burden to these young people. Instead of innocently enjoying youth and viewing the world as a child, the younger generation is bombarded with climate anxiety and stress because of the inaction of previous generations.

"There should never be another need for action at the level that I've taken in my life from anyone else ever again after my generation," he said. "I'm hoping that it ends with me."

For more information on Martinez's music, writing, and activist work, visit xiuhtezcatl.com and earthguardians.org.