Art —at least in part — is about institutions: the institutions it critiques and challenges, but also the ones that fund art, give it a platform and profit from it. It coexists with institutions that promote and protect art, but also ones that threaten and suppress it. These ideas become very clear in the work of Badiucao, a Chinese protest artist and cartoonist living in Australia, who most recently has turned his pen against the upcoming Olympics.
Less than a month from now, the 2022 Winter Olympics will kick off in Beijing, drawing controversy and criticism worldwide. The Chinese government's handling of the pandemic, continued human rights abuses, and authoritarianism have been facing backlash for years. Now, many are questioning if this brutal regime deserves the honour of hosting the games.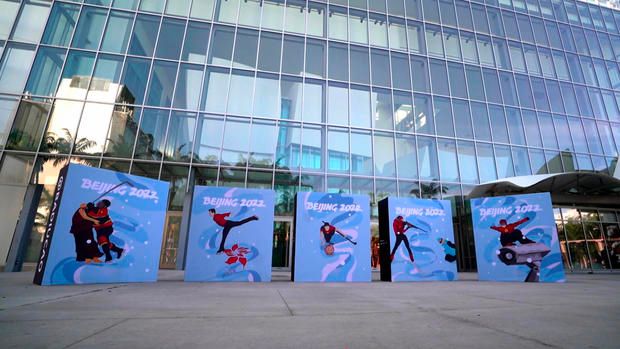 Badiucao's satirical posters and billboards first appeared in 2021 during Art Basel Miami Beach, promoting not the games, but the arguments against the host country's involvement.
The collection of protest posters covers many of China's abuses: the Uyghur genocide, the suppression of democracy in Hong Kong, the occupation of Tibet, government surveillance and the mishandling of the COVID-19 pandemic.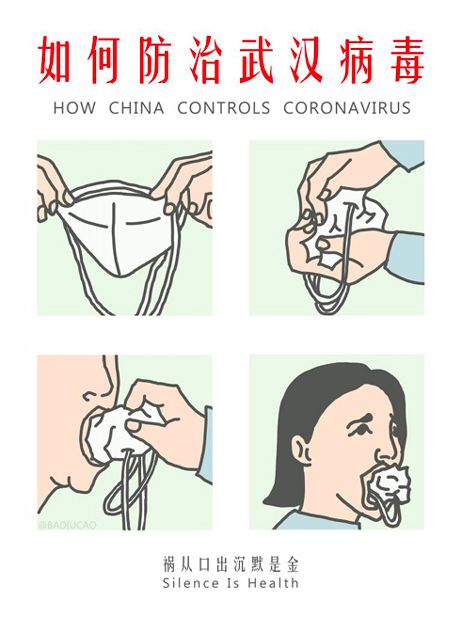 Badiucao's activism and art stretch beyond the Olympics, much to the government's frustration. From the genocide of the Uyghur minority to the criticism of the treatment faced by women in China who accuse officials of sexual assault, Badiucao's work promotes the United Nations's Sustainable Developmental Goals for Reduced Inequalities, Gender Equality and Peace, Justice and Strong Institutions.
As part of his protest and residency with Art in Protest, Badiucao also turned the posters into a collection of NFT's. The promotional-style posters depict athletes in their gear brandishing the Chinese flag, seeming to promote the games — until you look closer.

A snowboarder rides on a surveillance camera in a flurry of snow. A hockey player violently crashes into a Tibetan monk. A figure skater slices open the beautiful red flower of Hong Kong. A curler uses a virus as the sliding stone. Even the smallest detail like the Olympic rings are drawn as barbed wire.

"That's exactly how China is going to use Olympics," says Badiucao in an interview with CBS news. "Not as a celebration for humanity, but actually use it as a platform to promote its propaganda, which is fundamentally cracking down on people's basic rights."

In an article arguing that the Olympics are not the place to praise tyrannical leaders, Badiucao writes about seeing the athletes wearing badges of Mao at the last Olympic games, a moment that inspired this series:

"When I saw the badges of Mao, I suddenly found it hard to breathe. I was not expecting this reminder of China's history and of the suffering endured by my family…."
Badiucao is highly critical of the Chinese government and its propaganda, which is more insidious than he himself had guessed. He only discovered the existence of the Tiananmen Square massacre accidentally, when in law school in Shanghai in 2007, he watched a film online in which someone had secretly embedded footage of the deadly student protests. This abrupt discovery made Badiucao realise he needed to leave his country and speak out. He left for Australia, put down his law books and picked up a drawing pencil.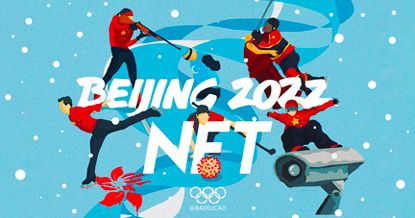 The same censorship that kept Badiucao unaware of his own country's actions is exactly what makes the use of NFT's so crucial to his work. NFTs and the blockchain technology that comes with them not only allows the owners of the work to write their own messages against the regime but has also decentralized the protest art movement, providing a public record of dissent while also financially supporting the work of dissident artists. Most importantly, it has become essential to evading censorship, which has become harder and harder for Badiucao.
In 2021, the Chinese government tried to shut down Badiucao's solo show in Rome by requesting that Mayor Emilio Del Bono cancel the event, citing a strain on relations between the countries if the Mayor didn't cooperate.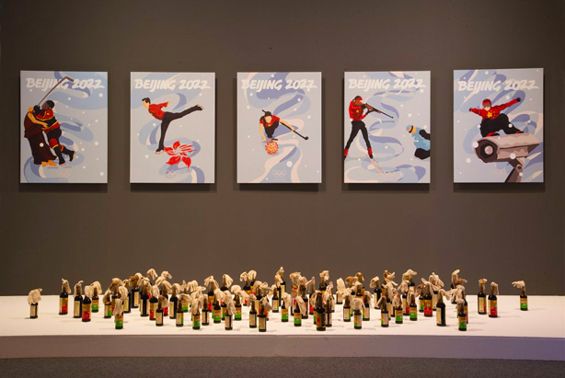 "Art should never be censured," Del Bono said in response during an interview with the New York Times. "In democracies, it often denounces, and even mocks, those who are in power. It's part of the rules of democracy."

These threats have been going on for a long time. Badiucao has been in self-exile from his country since 2009 and hasn't been home since — fearing for his own life and that of his family. Before 2019, Badiucao has been anonymously building his following in order to shield himself and his loved ones who still live in China from reprisals, which is why his guerrilla-style protests have often been compared to those of Banksy. In a 2019 documentary, Badiucao finally came out from behind the curtains after being exposed, but still operates under his current moniker.

"I sometimes just imagine I'm this kid who's holding a big rock and just throw the rock into the lake so that we see all the splash, we see the change," the artist remarked about himself. As time has gone on Badiucao and other artists like him have had to change tactics as the Chinese government got better at striking down any rocks they dare to throw.

Thanks to new security laws in place since 2020, creative freedom for Hong Kong artists has been greatly limited. Once a haven for art and expression, museums must start censoring their exhibits and artists, including Chinese artist Ai Weiwei. Weiwei's photographs are banned from being shown, particularly his series entitled "Study of Perspective: Tiananmen" in which the artist holds up his middle finger to the site of the failed democracy protests.

Even the famous Pillar of Shame, a monument honouring the victims of the Tiananmen massacre, was recently removed from the University of Hong Kong in an effort to erase the very history that set Badiucao on his protest path.

The creator of the monument is trying to sue over the removal of the piece, but due to new laws in Hong Kong, his suit will most likely fail. The artist is currently trying to reprint the work from a 3D model of the original to keep the idea of what it represents alive.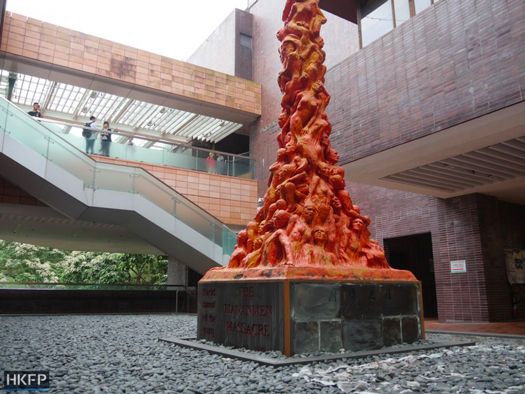 Ideas are bigger than the institutions that promote them and can effect change on a much larger scale. However, these ideas and artistic freedoms also need to be protected from the institutions and forces that they dare to oppose.
Badiucao's NFT series goes on sale on February 1st 2022, with 10% of the proceeds going to support the Art in Protest program. Join in this Twitter campaign to raise awareness #Tiananmen31 or support Badiucao and his art at patreon.com/badiucao or badiucao.com/artshop.