Arts Help, the world's leading digital arts publisher, is excited to announce a partnership with national Canadian retailer Holt Renfrew for an artist collaboration.
Holt Renfrew made the announcement on their social media on January 12th, sharing news of their collaboration with Arts-Help-selected artist Laine Butler for their Winter 2022 collection Live in the Moment.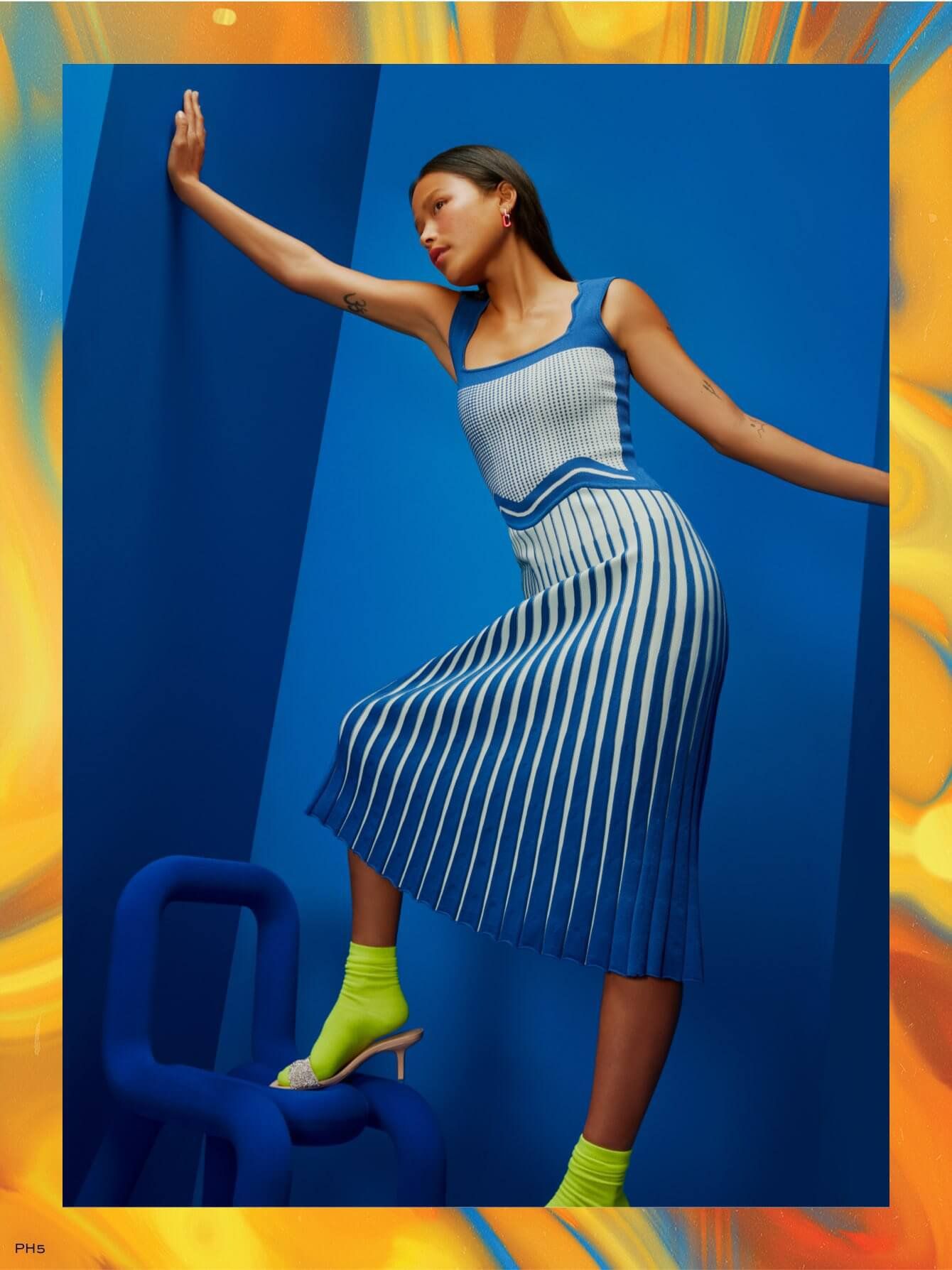 To accompany the collection, the Vancouver-based artist designed a series of four custom digital works called Chroma Fold. Displaying vivid hues of blue, yellow, orange and red, Butler's energetic and vibrant series inspires viewers to step into the year on a note of curiosity and optimism.
"In this series, viewers choose their visual journey as they trace each colour, shape, and form and play with perspective, resulting in the emergence of different forms," writes Holt Renfrew about the collaboration.
Butler's Chroma Fold series can be seen all across Canada, with his designs featured in the storefronts of every Holt Renfrew location in the country.
Check out our exclusive interview with Butler, and see more of his work on his Instagram and his website.