In celebration of Black History Month 2022, Arts Help is partnering with Canadian music non-profit Waveland to highlight over twenty up-and-coming artists as part of our Black Artistry Series, a year-round initiative showcasing Black talent. Each artist featured in this year's event is performing in Waveland's Black History Month Virtual Music Festival and giving an exclusive interview with Arts Help.

Originating from Kingston, Jamaica and based in Toronto, singer-songwriter Dreah Love combines elements of Pop, Hip Hop and R&B to explore themes of societal expectation, growth and purpose. Tackling everything from breakups to having fun with friends, her music captures the multifaceted experience of being human with all of its ups and downs.

In the following interview, Dreah Love discusses what inspires her, the causes she is passionate about, and how music can make the world a better place.

---
What inspired you to get into music?
Initially, curiosity drew me to music production. I was just exploring things after high school — entering a new stage & routine in life — and it coincided with seeing content from some popular producers that I followed and Youtube tutorials that all added to that interest. I'd go to events around the city and learn what I could online. It was just great to learn about this world that was new to me and everyone seemed to have fun while doing it.

Then the pandemic came, and I was spiraling basically every day for many months. After a while, nothing would really help except journaling. Then journaling would lead to songwriting since I was already learning production at the same time and eventually, I found the singer/songwriter path helped me express myself how I really wanted.

Ultimately, I would owe it all to a mindset shift of understanding myself, my potential and my creativity. Music is a way for me to heal and share my thoughts while I face new obstacles in life. And the process is fun af. It's a win-win.


Do you have a go-to song or artist that you've been listening to lately?
Lately, I cannot stop listening to "Here We Go…Again" by The Weeknd & Tyler the Creator. Honestly, the last few weeks I've just been nonstop rotating between The Weeknd and Gunna's new albums like it's my job.



Why do you think music is such a powerful tool for creating positive change?
Music is power. This is a fact and I think it's because music can transcend time, distance, languages, culture, status, and just about any barrier you throw at it.

It can't be stopped by any gatekeepers or greedy people. It's a medium for carrying emotion and whether or not we want to accept it, we as humans live & make decisions based on emotions more than we think. If music can control emotions, and emotions command actions then music can create real-life change. Look at what songs like "Heal the World" and "Black or White" by Michael Jackson did.

Another thing we can all agree on is that music can be healing. Good or bad times, it's always there.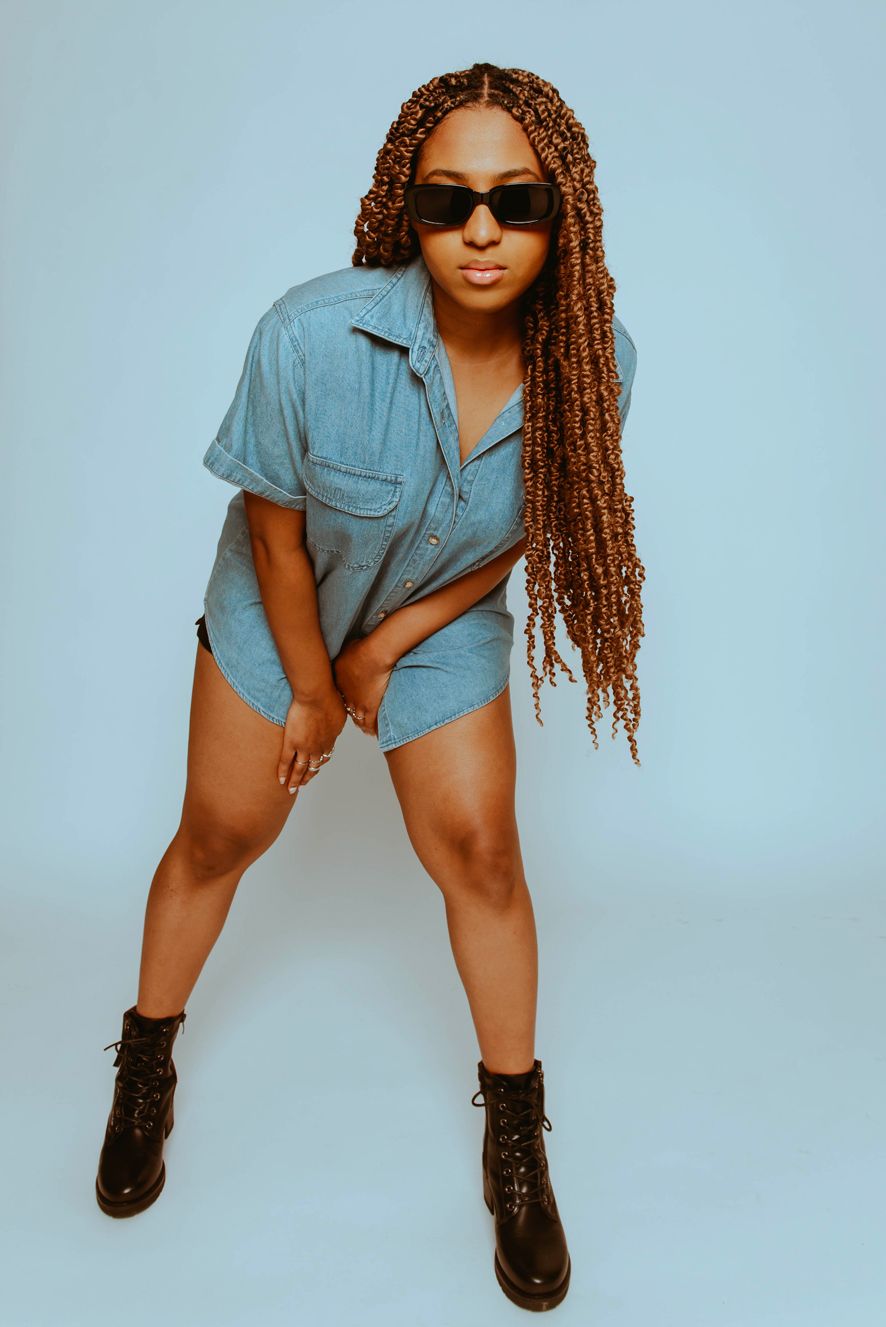 Guided by the United Nations Sustainable Development Goals (SDGs), Arts Help believes that art is a vehicle for social change. Out of the 17 SDGs, which one are you the most passionate about?
I'm most passionate about Goal #1: No Poverty. It's insane to know that in every community or city there's at least a dozen people in poverty. You know, it's not like they live on another planet, it's in everyone's backyard. I chose this goal because I think it most effectively impacts all the other U.N. Sustainable Development Goals. By focusing on eliminating poverty, it will create a domino effect. People can create a livelihood, support their families, become more educated, and, by extension, many areas of their lives will continue to drastically improve. But it has to start with providing them with basic income & resources.


What steps can we take to make the music industry a more inclusive space for everyone?
The first step is to be completely open and honest about where the industry has gone wrong. No sugar coating it. Lack of inclusion has always been an obvious thing that was never spoken about but with constant widespread acknowledgement, it can be at the forefront of people's minds and efforts.
As consumers, we can amplify diverse workers in the industry through social media, word of mouth, and giving whatever support they ask of us: whether it be recommending a job post or buying concert tickets. Just general patronage for people who have been traditionally excluded.
As creators, we can collaborate with individuals & organizations that actively advocate for change. We can volunteer, work for, and donate to these groups. Wherever we don't see an organization making the change we want to see, we can either call out big labels, companies & governments to create one or simply create the opportunities ourselves.

---
Follow Dreah love on Instagram and Twitter. Learn more about Dreah Love and see where to listen to her music here.
Follow the Black Artistry Series on social media with the hashtag #ArtsHelp365