Concern for how the Black female body has been expressed in contemporary art dates back to the early feminist movement of the 1960s and '70s. Over the years, representation of the Black female figure has undergone a positive transformation as more powerful and respectful depictions of Black women have proliferated in visual culture.

Artist Kezna Dalz from Montreal, Quebec (who goes by @teenadult on Instagram), is a multidisciplinary visual artist whose focus is on the image of the Black female body with specific reference to anti-racism, feminist views and mental health activism. Dalz uses raw lines and bright colours to celebrate these themes throughout her body of work.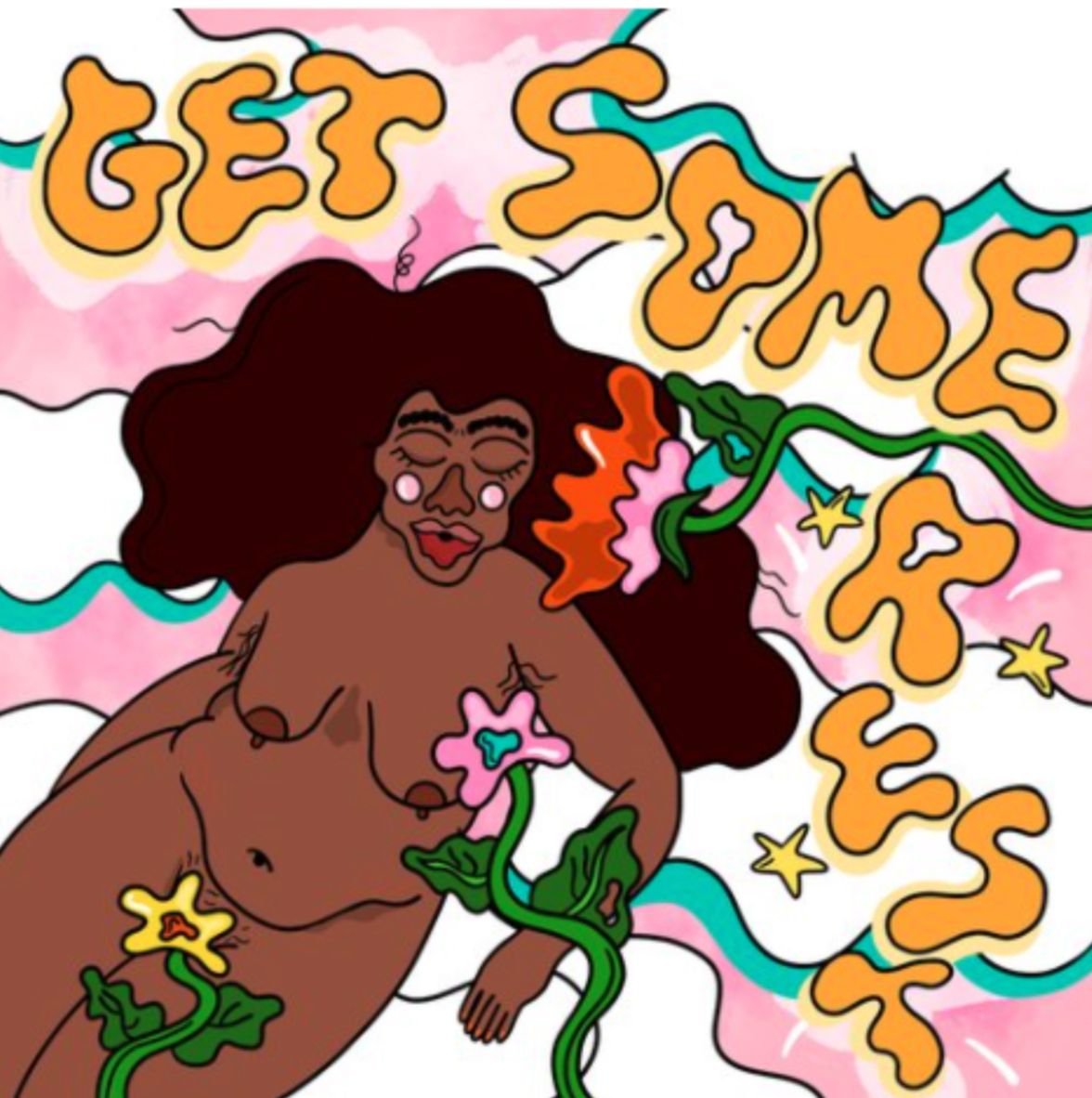 Dalz further expresses on her website biography how she tackles "difficult subjects, making them accessible through a soft, pastel universe with open and unpretentious features." Many of Dalz's artworks emphasize the importance of radical self care and resistance. In lecture at McGill University on December 4th 2020, Kezna states: "The cliché of the strong Black woman, being super tough and not feeling things is demonizing, and what I like most about my art is the emphasis of feeling things and emotions.''

Dalz has focussed on art seriously for only a few years, but in that time has grown tremendously in Montreal and beyond due to her captivating, playful and positive pop-style designs. Dalz has expanded into illustration, prints, mugs, clothing, and more — working with multiple brands including Converse, Houseplant and Garage. She has contributed to non-profit organizations by speaking in workshops and creating artwork for Apathy is Boring, TelJeunes, Kitchen Collective, and others.
In addition, Dalz has made art for Occupy the Hood, an organization against the injustice of BIPOC, and has created protest art in support of victims of sexual assault. On July 14th, 2021, Dalz created a mural in downtown Montreal commissioned in response to the murder of George Floyd in May 2020 in the United States.
What can we expect to see from Dalz this month? Dalz recently posted about her collaboration with Reitmans for Black History Month with artworks that focus on self-love, combining illustration and powerful quotes to honour Black women. Dalz writes on her Instagram "Reitman's is donating on my behalf, an extra $1,000 for a total of $5,000 to support The Federation of Black Canadians," demonstrating her passionate involvement and support of Black Canadians.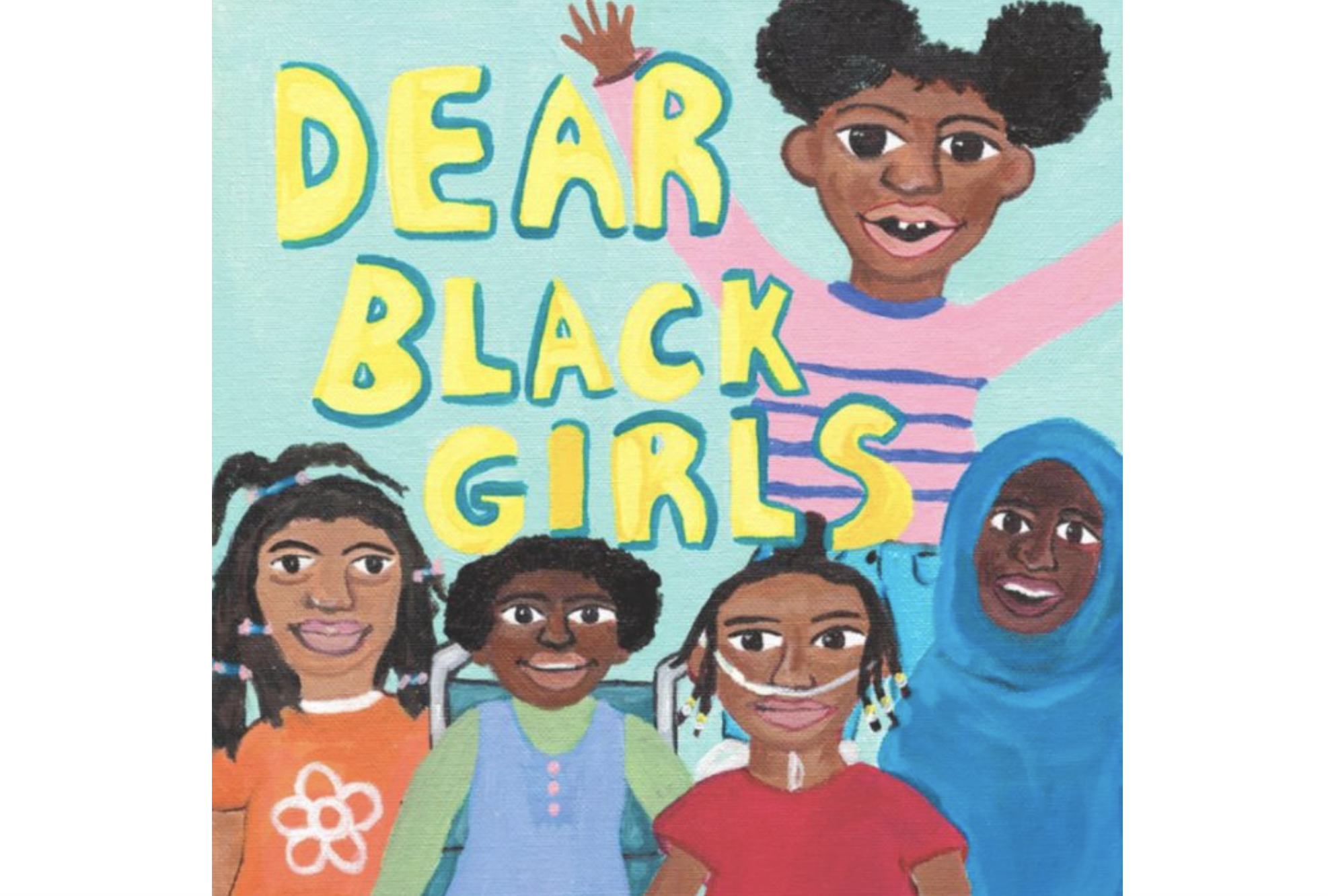 In addition to Dalz's philanthropic work, the artist has illustrated the children's book Dear Black Girls written by Black female author Shanice Nicole in Montreal last year. The book was written as a letter to bring encouragement, support and joy to Black girls around the world.

Kezna Dalz is destigmatizing taboo subjects, including menstruation, the female physiological act of menstrual bleeding, overt vaginal imagery, and crying.  Dalz uses themes of empowerment and recuperation in her creation of visually stimulating artwork and projects that support the healing of injustices and inequalities in gender, ethnicity, and health that persist for Black women in society. By doing so, Dalz highlights the United Nations Sustainable Development Goals for Gender Equality, Peace, Justice and Strong Institutions, and Good Health and Well-Being.

You can check out Kenza Dalz's shop on her website and see her work on Instagram. You can donate to Apathy is Boring to help educate and empower young Canadians to reimagine a better future and Occupy the Hood created to support safe spaces for artistic expression of communities affected by systemic racism.