Indigenous children are vastly overrepresented in Canada's child welfare system.
Although they only make up seven per cent of Canada's population, Indigenous children account for 53.8 per cent of all children in foster care according to data released in 2021 by Statistics Canada. This means there is currently more Indigenous youth in care now than during the height of the residential school era.
For Love calls for collective action regarding this disparity through the United Nations Sustainable Development Goals for Reduced Inequalities by providing an intimate glimpse into the lives of Indigenous communities across Canada and showcasing how colonialist policies still impact them today.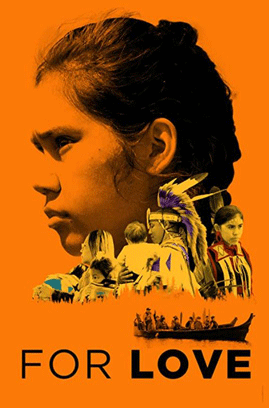 For thousands of years, Indigenous people have upheld traditional systems of knowledge, law and culture that have protected their communities without foreign intervention.
Kinship care, specifically, has been an important, long-standing practice which grants a child's entire familial network the authority to care for them, especially if an alternative placement is required.
However, once European settlers came to Canada and began enacting harmful policies that attempted to subjugate, separate, and "civilize" Indigenous people, these family structures were deeply impacted.
The most pivotal example of this is the Indian Act, a document passed in 1876 that gave the Canadian government extensive control over the identities, political structures, cultural practices, and education of First Nations, Métis and Inuit peoples.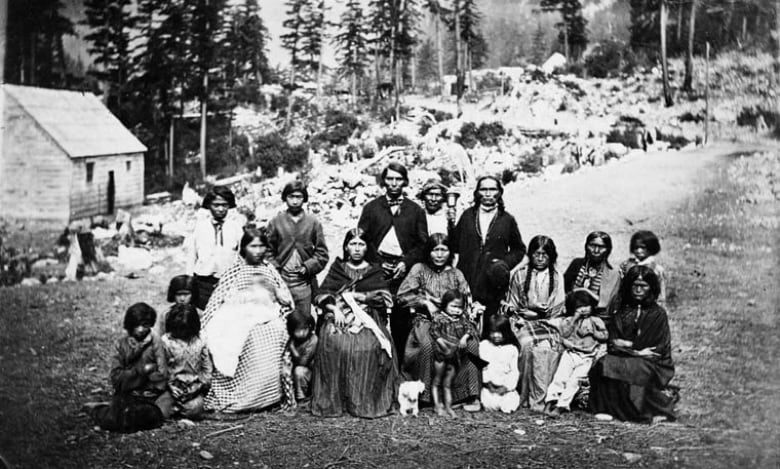 Under this act, thousands of Indigenous children were forced to leave home and attend residential schools led by Anglo-Christian churches. They were unable to contact their relatives, punished for speaking their languages, and knowingly subjected to poor living conditions and inadequate healthcare.
And it didn't stop there.
In 1951, a new section (s.88) was added to the Indian Act wherein territorial and provincial laws became applicable to Indigenous communities living on reservations. This emboldened child welfare officials and granted them the jurisdiction to, once again, forcibly remove Indigenous children from their communities and place them in foster care.
From the 1950s to 1970s – a period commonly referred to as the 60s Scoop – thousands of children were placed for adoption in non-Indigenous homes in Canada, the United States and the United Kingdom without parental knowledge or consent.
In the film, Arlene Johnson, the Executive Director of Mi'kmaw Family & Children's Services of Nova Scotia, reflects on this issue by stating that during her time as a social worker, "There were no visits…children were not seeing their parents. They were not seeing their siblings."
This deliberate annihilation of the family has had damaging effects on the health, well-being, and support systems of Indigenous people, and created deep generational trauma.
In the documentary, numerous testimonies were given by Indigenous people about their experiences of being raised in traumatized households.
One man (unnamed) shared how being placed in a residential school as a child, where he endured violence, sexual abuse and cultural degradation, led him down a path of substance abuse and suicidal ideation.
One woman (unnamed) was placed in foster care after her mother, a residential school victim, attempted suicide and shared how their separation made her "constantly fearful" of having her own children taken from her.
According to CBC News, Indigenous children are still being apprehended at extremely high rates, primarily due to neglect resulting from poverty, poor housing, and substance abuse.
However, these structural factors can be linked to the numerous colonial laws and policies that separated Indigenous people from their land, traditions, and communities.
"This isn't just because [we] can't take care of [our] children. It's because of generation after generation of attacks on family, class, and nation structures," says Mary Teegee, Executive Director of Carrier Sekani Family Services in British Columbia.
The residual impacts of colonialism have also contributed to "chronic underfunding" of on-reserve services, which has led to Indigenous children having delayed or limited access to adequate healthcare, education, and early childcare.
Recognizing this disparity, Indigenous leaders and child welfare advocates have been sounding the alarms, calling for action that focuses on prevention, rather than intervention.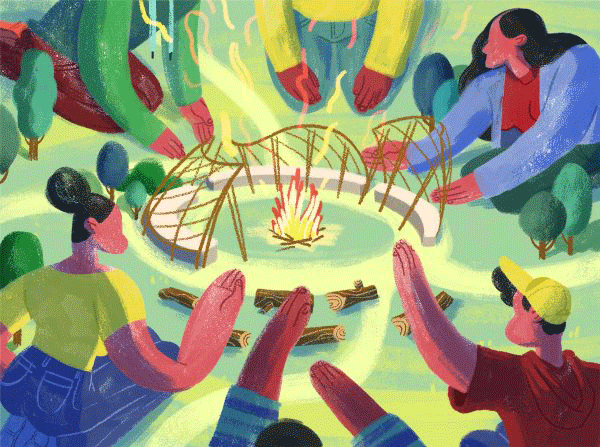 In the film, Chloe Ferguson, Vice President of the Martin Family Initiative, expands on this perfectly, saying that: "Prevention [should] mean that children do not enter the child welfare system…Communities must have the right to self-determine what that looks like for them."
Since the late 1970s, Indigenous communities have been forming their own child welfare agencies and providing services that strong connection to family, kin, and culture, including healing spaces and intercommunal caretaking.
However, during this process, many have encountered numerous blockages, including restrictive governmental legislation and inequitable funding, that limit their ability to bridge the gap between action and access.
In an attempt to rectify this, the Canadian government introduced Bill C-92 in 2019, legislation that granted Indigenous communities the opportunity to develop and implement policies and laws that align with their individual histories, traditions, and circumstances.
It also gave them the authority to prioritize the unification of families and cultural continuity, and dictate how and where children are placed if separation is required.  
This is a step in the right direction, but as noted by Indigenous leaders, government reforms must be paired with tangible action and investment in prevention and healing.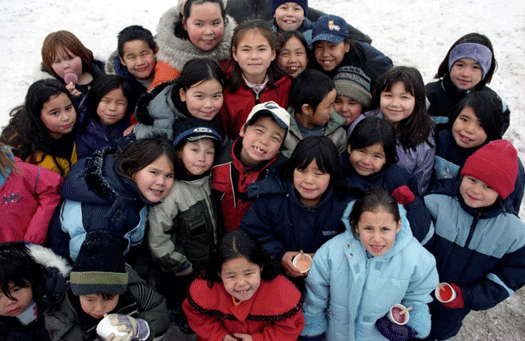 Around the country, there has been an increase in child and family welfare services that connect communities to vital economic and social resources while empowering them with traditional knowledge and healing practices.
One such organization is Native Child and Family Services of Toronto (NCFST), a "multi-service urban Aboriginal agency" that strives to heal, support, and inspire Indigenous children and families through holistic, culture-based services.
By keeping unity, security, and tradition at the heart of their mission, they have created a service model that both respects and guides Indigenous people in their journey to self-determination.
For Love is a thoughtful film that sheds light on the resilience, connectedness, and beauty of Canada's Indigenous people, while showcasing the ways in which they continue to rebuild communities rooted in kinship and care. Honest and touching, it bears its soul and demands change, encouraging us to take action.
---
Watch For Love here.