The cartoon Frailejón Ernesto Pérez is the protagonist of one of the animated series of Cuentitos Mágicos, produced by Piragna and Colombian TV station Señal Colombia. Its purpose is to teach kids, through songs and actions, about caring for the environment, preserving water and the importance that frailejones have in the Páramos. Nowadays, it has had a significant impact on Colombians, becoming a celebrity.
Likewise, the character's teaching contributes to some of the United Nations Sustainable Development Goals, such as Good Health and Well-Being, Quality Education, Clean Water and Sanitation, Responsible Consumption and Production and Climate Action.
The creation of Frailejón Ernesto Pérez has been a joint effort, initially created by Adaan Li Guampe, the director, and Valet Siv, the general producer, for the series Cuentitos Mágicos, the winner of an open call from Señal Colombia. They hold that the future is making videos (animation) for children with harmonic and entertaining songs with direct messages, as this, in addition to being fun, carries knowledge.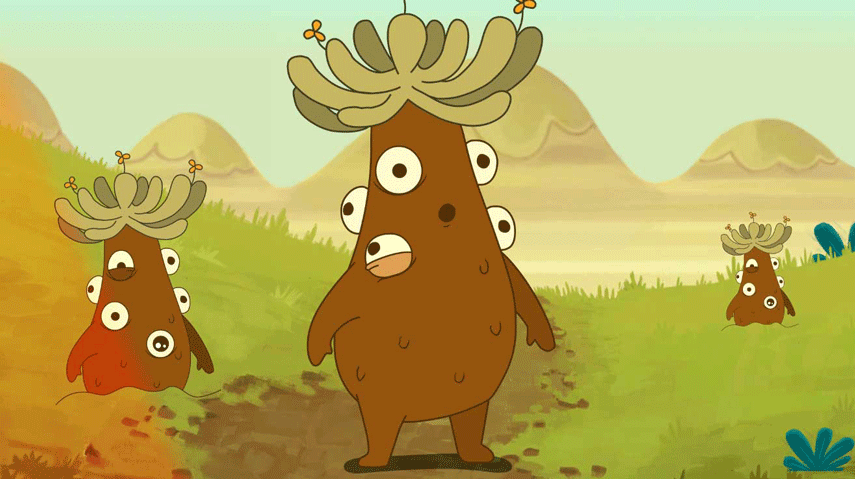 In this case, the main character is a frailejón who lives in the Páramo with his community. He is an environmentalist, caretaker and superhero of the water. According to TV station Señal Colombia's blog, "he loves to prevent erosion in the Páramos, absorb moisture, protect the headwaters of rivers and lakes of glacial origin, and prevent global warming." Frailejón Ernesto Pérez also gets sad when a human being contaminates the water and tears the leaves off his friends.
The frailejón is a plant that lives in the Andes mountain range of South America, in Venezuela, Ecuador and Colombia's Páramos. It grows from 1 cm to 2.5 cm per year. Its principal function is to improve the ecosystem, as it absorbs moisture from the mist and releases it through its roots during droughts. In addition, the frailejón is a food source for many birds and insects and has healing properties. In Colombia, there are 90 species of frailejones, but more than half are in danger of extinction due to agriculture and cattle raising. Thus, the series draws attention for their knowledge and conservation, says TV station Señal Colombia's blog.
Regarding the Páramos, The Humboldt Institute affirms that Colombia has 36 complexes of Páramos that add up to almost three million hectares. These ecosystems, together with the high Andean forests that surround them, are responsible for supplying water to 17 million people and the economic activities of the entire Andean zone.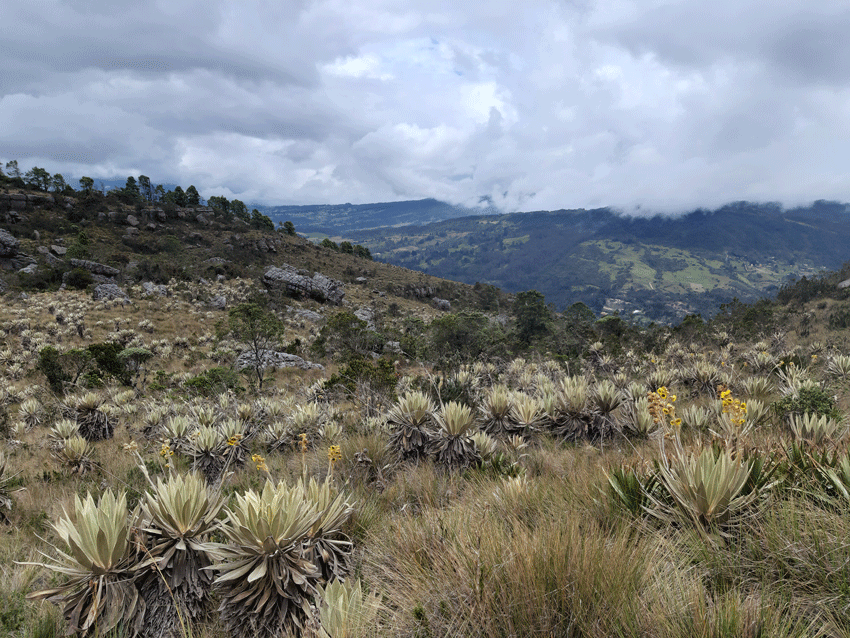 The pedagogical stance of Frailejón Ernesto Pérez's storytelling is essential. All of its social media content is geared toward illuminating the role, significance and peculiarities of the Páramo ecosystem. Besides, it encourages action to protect the environment by teaching basic routines and practices that we could incorporate into our everyday lives.
On the other hand, Frailejon Ernesto Pérez has had a hugely positive impact on the online community ever since he first debuted on social media websites. The meticulous narrative design that supports the storytelling contributed to its success while personifying the character to give him voice and life. At the same time, it may have been the most crucial element in the communication strategy for gaining acceptance in the homes and hearts of many people, including children, teenagers and adults.
Hearing a frailejón speak on his or her own, especially as a young child, about his or her family, home and about the reasons why it is important to take care of them is significantly different than hearing a professor, scientist or any other human being instead. Therefore, it unquestionably inspires profound sympathy and sincere gratitude for its being on the planet.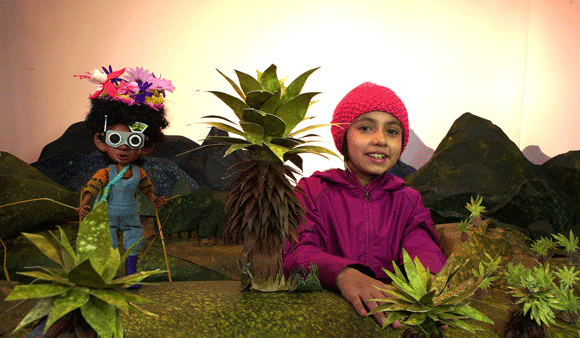 The Colombian Ministry of the Environment and the Humboldt Institute are currently Frailejón Ernesto Pérez's two greatest allies, who have supported him to continue taking his message to the entire national territory. He is now also a prominent figure because he is a voice invited to many national events to continue interweaving his community, such as concerts and fairs.
Naturally, his message has inspired a lot of creatives, craftspeople, weavers and entrepreneurs. With the help of their innovative ideas, which include keychains and backpacks, they have enhanced and expanded his message.
The life and history of this figure became artistic works that won the hearts of many Colombians and serve as a digital hub for environmental information and consciousness today. Due to the fact that water belongs to everyone, without any exceptions, a teaching instrument that can scale to a worldwide territory is needed, and Frailejon's voice can be a bridge to it.
To sum up, Frailejon Ernesto Pérez is an excellent illustration of how social media and the internet can be very helpful for disseminating important messages and calls to action regarding issues that affect everyone. We may use it as a model and source of inspiration to best unleash creativity through digital platforms and artworks.