In celebration of Black History Month 2022, Arts Help is partnering with Canadian music non-profit Waveland to highlight over twenty up-and-coming artists as part of our Black Artistry Series, a year-round initiative showcasing Black talent. Each artist featured in this year's event is performing in Waveland's Black History Month Virtual Music Festival and giving an exclusive interview with Arts Help.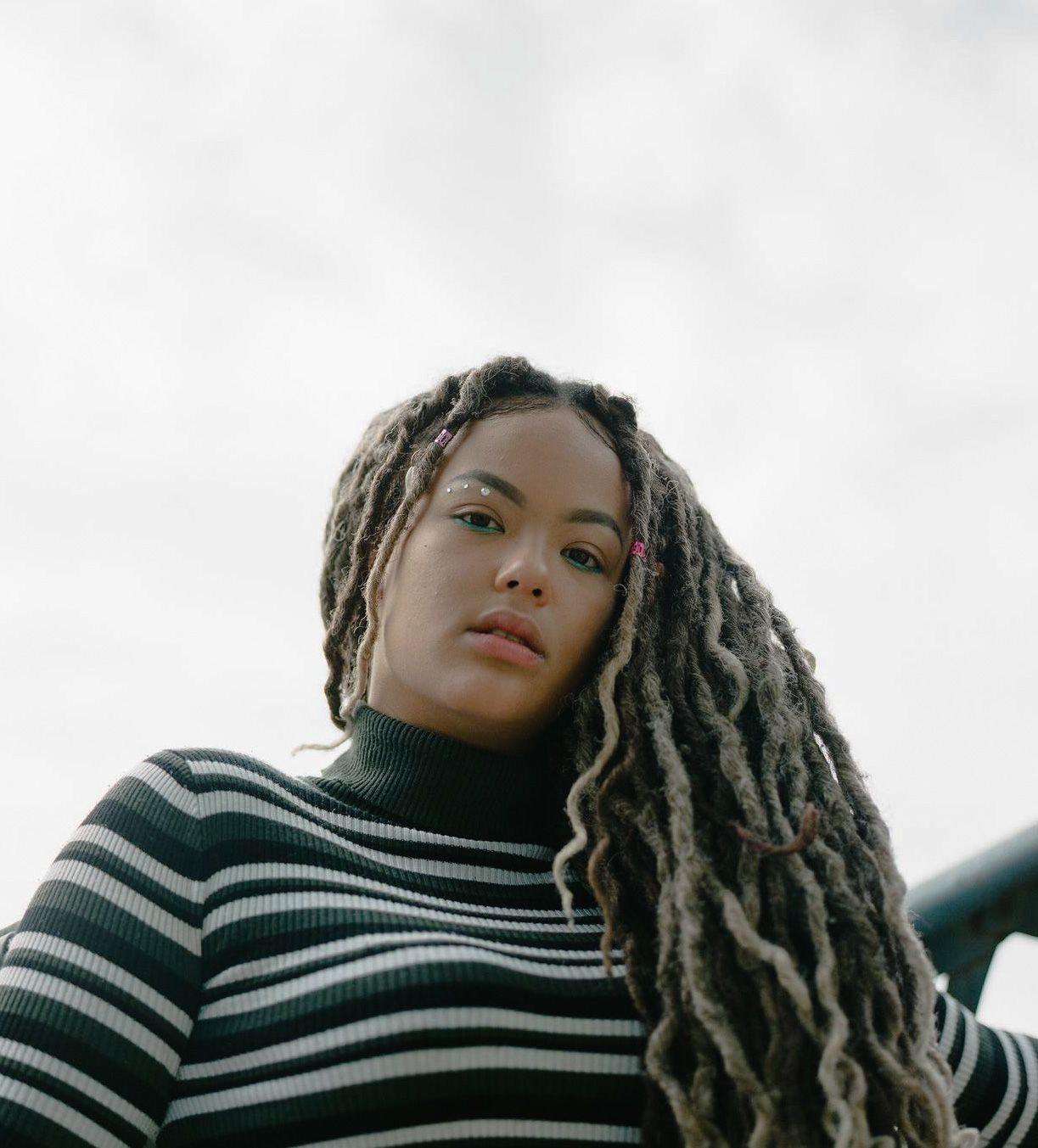 Using both English and Kiswahili in her songs, Canadian-Tanzanian singer-songwriter Michelle Hopkins sees music as both a way to connect with community and to process and categorize her emotions. Sliding between genres like R&B, Pop, Soul and Alternative, her music is a representation of the life, love and loss that she has known in her twenty-one years of living.

In the following interview, Michelle Hopkins discusses what inspires her, the causes she is passionate about, and how music can make the world a better place.

---
What inspired you to get into music?
I have an older sister, and we're four years apart in age. When I was younger, I truly idolized her. She got into music and songwriting when I was about seven years old. I admit I was a bit of a copycat and started music as well. She lost interest in the hobby but I fell in love with writing and how expressive music felt.

I began idolizing other Black women in the industry. I was exposed to Western music through channels like MTV, and through television, I learnt to replicate famous artists. I'm inspired by Black Women like Beyonce, Mariah Carey, Rihanna, and these women helped me find my voice.

Do you have a go-to song or artist that you've been listening to lately?
I have tons of artists I've been listening to lately! I use TikTok and Instagram a lot and my algorithms are tailored to discovering emerging musicians.
My 'On Repeat' playlist includes "Seventeen Going Under" by Sam Fender, "Gonna Bleach My Eyebrows" by Alemeda, "Been Himma" by Dom Vallie, "WYD Now" by Sadie Jean and "Trust Nobody" by Ama Lou.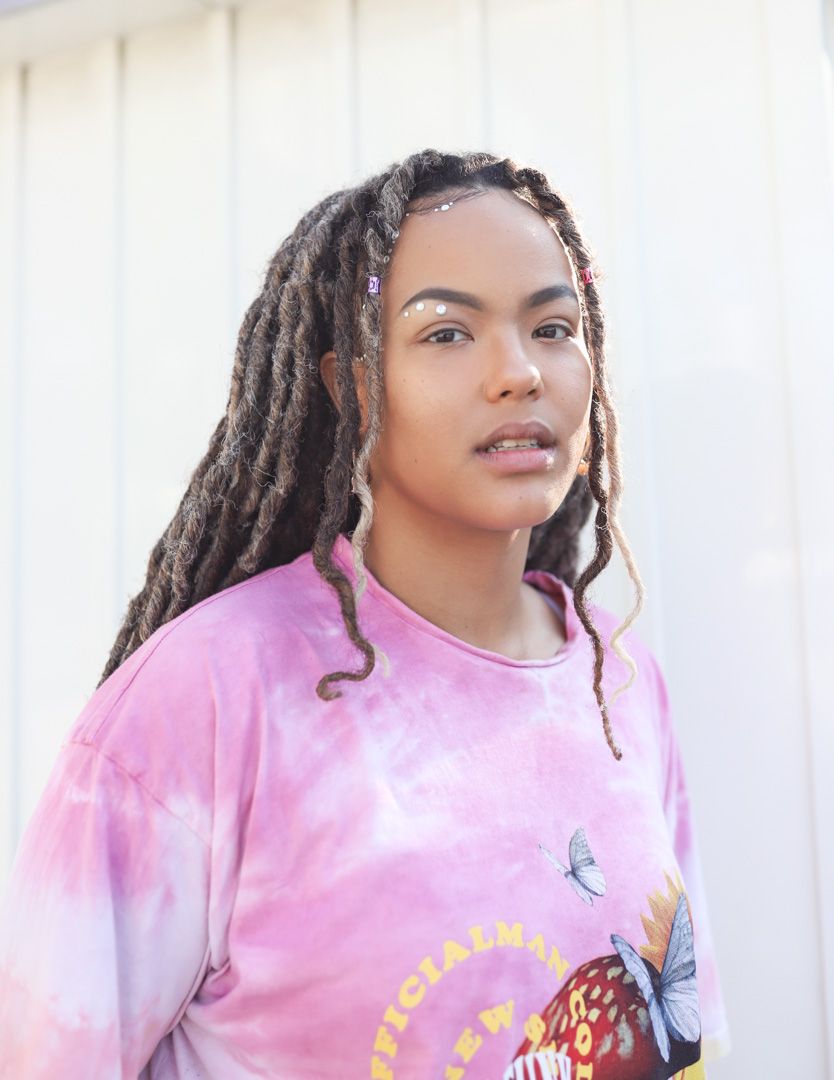 Why do you think music is such a powerful tool for creating positive change?
I believe that music introduces us to new perspectives. Music is shared to a global audience, increasing the odds of people connecting or becoming influenced. New perspectives motivate us to assess our own experiences and compare what does or doesn't connect. Music can trigger domino effects where you now care about a cause, or about the circumstances an artist is in. Music evokes emotion and emotions can become pointed towards a purpose.
Example, Britney Spears. Her music created a powerful connection between her fans and herself. People who heard her songs became passionate about the person behind the music and as a result were invested in her wellbeing. Her fans started the Free Britney movement and became concerned about her conservatorship.
Guided by the United Nations Sustainable Development Goals (SDGs), Arts Help believes that art is a vehicle for social change. Out of the 17 SDGs, which one are you the most passionate about?
I'm most excited about Project 4: Quality Education. I grew up in Tanzania. I lived in East Africa for fifteen years. Tanzania does have universal access to primary education but according to UNICEF, "An estimated 2 million children between the ages of 7 and 13 years are out-of-school. Almost 70 per cent of children aged 14–17 years are not enrolled in secondary education while a mere 3.2 per cent are enrolled for the final two years of schooling."
I was incredibly fortunate growing up in Tanzania. I attended private school. In private primary schools the pupil-to-qualified-teacher ratio is 24:1, while in most public primary schools the ratio is 169:1. The girl child is often left behind in low income communities, lacking access to education and the proficiency to pursue their dreams. Teenage pregnancy leads to high drop out rates. I'm eager for this inequality to be addressed and I hope to see more children being educated.
What steps can we take to make the music industry a more inclusive space for everyone?
A 2019 study shared by the "She Is The Music" network highlighted that only 12.5% of songwriters are women, and only 21.7% of artists in the music industry are women. Female perspectives are plentiful and present, but women face a variety of challenges when trying to break into the music industry. There is a need for female perspectives and minority voices in the music industry. More initiatives are addressing these barriers, and there has been so much progress towards inclusivity. I was part of HoneyJam Canada in 2021, a showcase and mentorship program for female musicians aged 13-25.
The more female artists, producers, managers and creatives succeeding in the music industry, the better!
---
Follow Michelle Hopkins on Instagram and Twitter. To learn more about Hopkins and listen to her music, click here.
Follow the Black Artistry Series on social media with the hashtag #ArtsHelp365