There are people who seem to have a special insight into their deepest motivations from a very young age. Such is the case of conceptual artist Minerva Cuevas.
"It is precisely why I am an artist and why I am interested in art. This capability of art to generate culture, and of culture to have an impact in society," she observes.
Minerva Cuevas was born in 1975 in Mexico City and studied Visual Arts at the Escuela Nacional de Artes Plásticas. Her career now spans more than two decades and many different mediums, such as painting, sculpture, photography, video, installations and performances. In addition, her work has been exhibited all over the world, including the Guggenheim Museum in New York City, the Centre Pompidou in Paris and the Museo Jumex in Mexico City.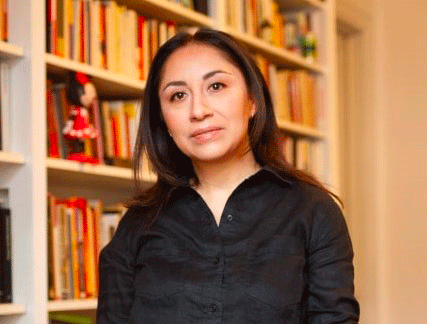 Although initially interested in pursuing a degree in literature or philosophy, she decided to study Plastic Arts, wanting to explore these disciplines through something a little more practical. Her aim was to embed art within our daily lives.
One of Cuevas' first projects was the foundation of Better Life Corp (Mejor Vida Corp.). "I think with this project, the main focus was to respond to the urban context of Mexico City. So more than an ideology, it was this series of interventions and reactions to the urban context," she explains. "Basically, I was interested in the products that relate to food and to somehow survive in an urban environment."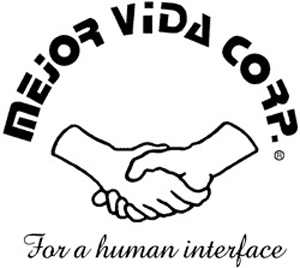 In Mexico City, Cuevas gave out free subway tickets or barcode stickers to be used for fruit and vegetables at supermarkets, which would show a lower price when scanned. When the project was brought to Toronto, she distributed student ID cards so people could make use of discounts and other student benefits.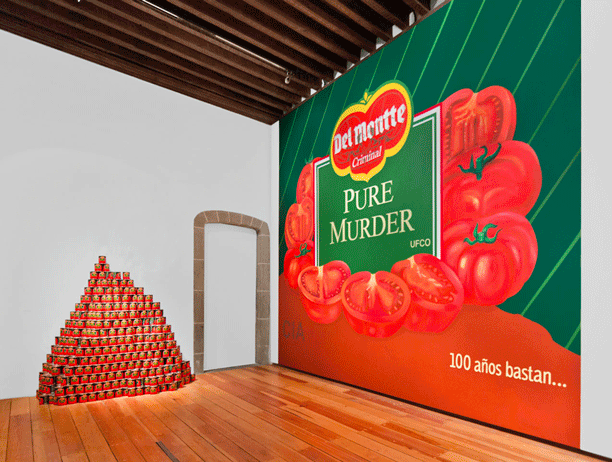 Her most celebrated pieces focus on criticizing corporate exploitation of natural resources and human labour. Ironically, she does so by using the companies' own logos and advertisements as a starting point, reappropriating capitalist language to condemn exploitive practices.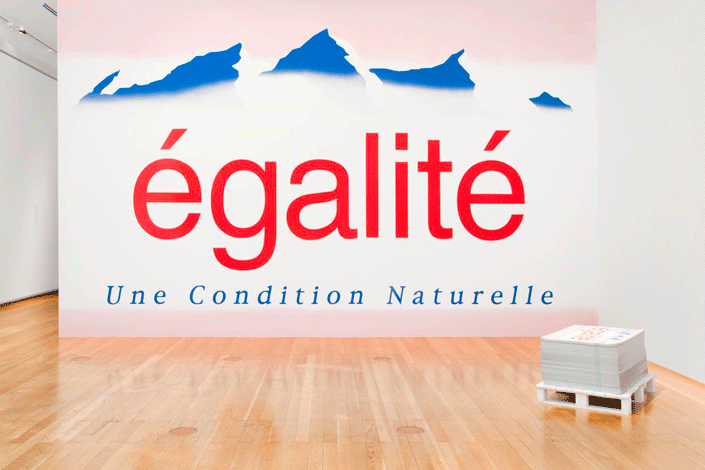 By making just a few changes to these globally recognizable images, Cuevas grabs our attention and redirects it to the negative and less-publicized issues they represent. In this way, she promotes several of the United Nations Sustainable Development Goals such as Responsible Consumption and Production, Decent Work and Economic Growth, No Poverty, and above all, Reduced Inequalities. Some of the companies she has featured are Fresh Del Monte, Hershey's, Toblerone, Evian, McDonald's, and more recently, Coca-Cola.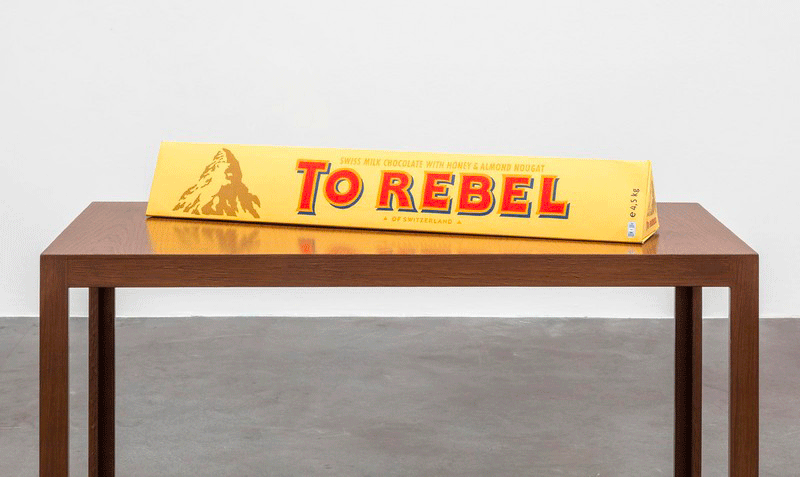 "I think that the connecting thread of all my work is related to social and political research," she remarks.
With a playful yet sharp vision, Minerva Cuevas embodies art as protest and a source of change. She invites us to look closer at the products we consume and think about their real cost — the human lives behind them.
You can learn more about Minerva Cuevas' work in her website and follow her on twitter.