"What does it mean to live in a society that promises a lot but guarantees nothing?" With this in mind, American playwright Arthur Miller created the play Death of a Salesman.
Inspired by a family's financial troubles, the life of Miller's salesman uncle, and the Brooklyn home where Miller grew up, the 1940s play delves into the United Nations Sustainable Development Goals for No Poverty by criticizing the way American society remunerates its working class (who don't have the same opportunities as the middle or upper class) in an ageist and ableist way.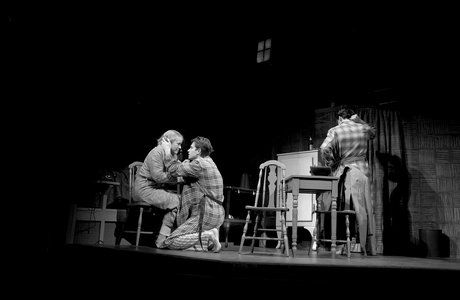 It explores the ways protagonist Willy Loman worked relentlessly all his life as a salesman to earn a living for his family and keep them above the poverty line. It also dwells, as does Willy, on his late older brother Ben's wealth who sets the standards of success to reach that American dream for both Willy and his sons.
However, Willy never achieves the same success as Ben as a salesman. In fact, his long hours and travels lead him to an adulterous relationship with a female receptionist working for a buyer. It also leads to his son, Biff's fall from a star football player destined for an ivy league to a disappointing high school dropout.
Losing his touch in a world ruled by young money hungry capitalists instead of by loyal business, Willy is reeled back to commissions only, then temporarily fired in his sixties. He's let go before he finishes paying off his house, neither of his adult sons following in his footsteps as a salesman.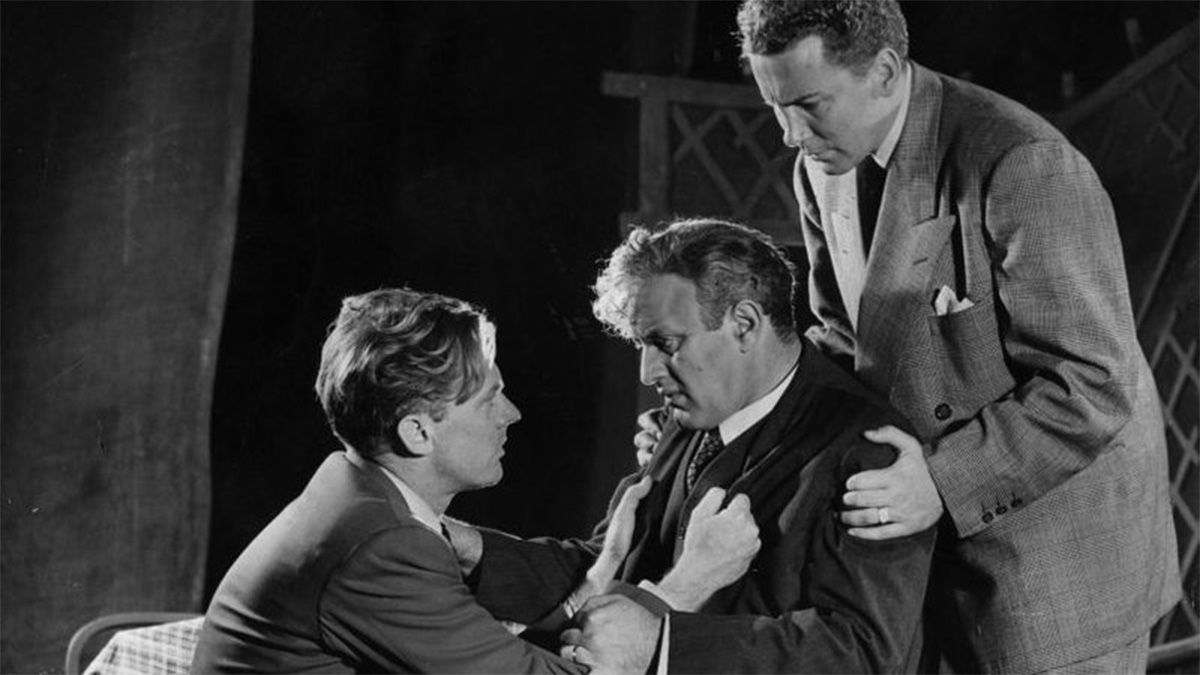 Still poor after decades of work both financially and relationship-wise with his sons, Willy's American dream is not only still unreachable but finally shattered. Willy finds himself forced to go to his neighbour Charley, whom he merely tolerates, for financial help. In doing so, he faces Charley's successful son Bernard, who sheds light on his own shortcomings as a father, partner and person in Biff's downfall.
The Sustainable Development Goals for  Good Health and Well-Being come into play by criticizing poor health and wellbeing as a direct result of Willy's financial struggles. Willy starts becoming senile, essentially living in the past through flashbacks (via dreams and memories), which lead him to end his own life. Tragically, shortly after his death, his wife Linda shares that their house has finally been paid off, having cost them money, familial relationships and Willy's health, wellbeing and life.
Finally, the Sustainable Development Goals for Gender Equality is reflected through Biff's criticism of the lack of gender equality within Willy's household. Despite his loving relationship with his wife, Willy carries this expectation, which Linda upholds, that his wife will hold down the fort at home as a cook, cleaner and caregiver.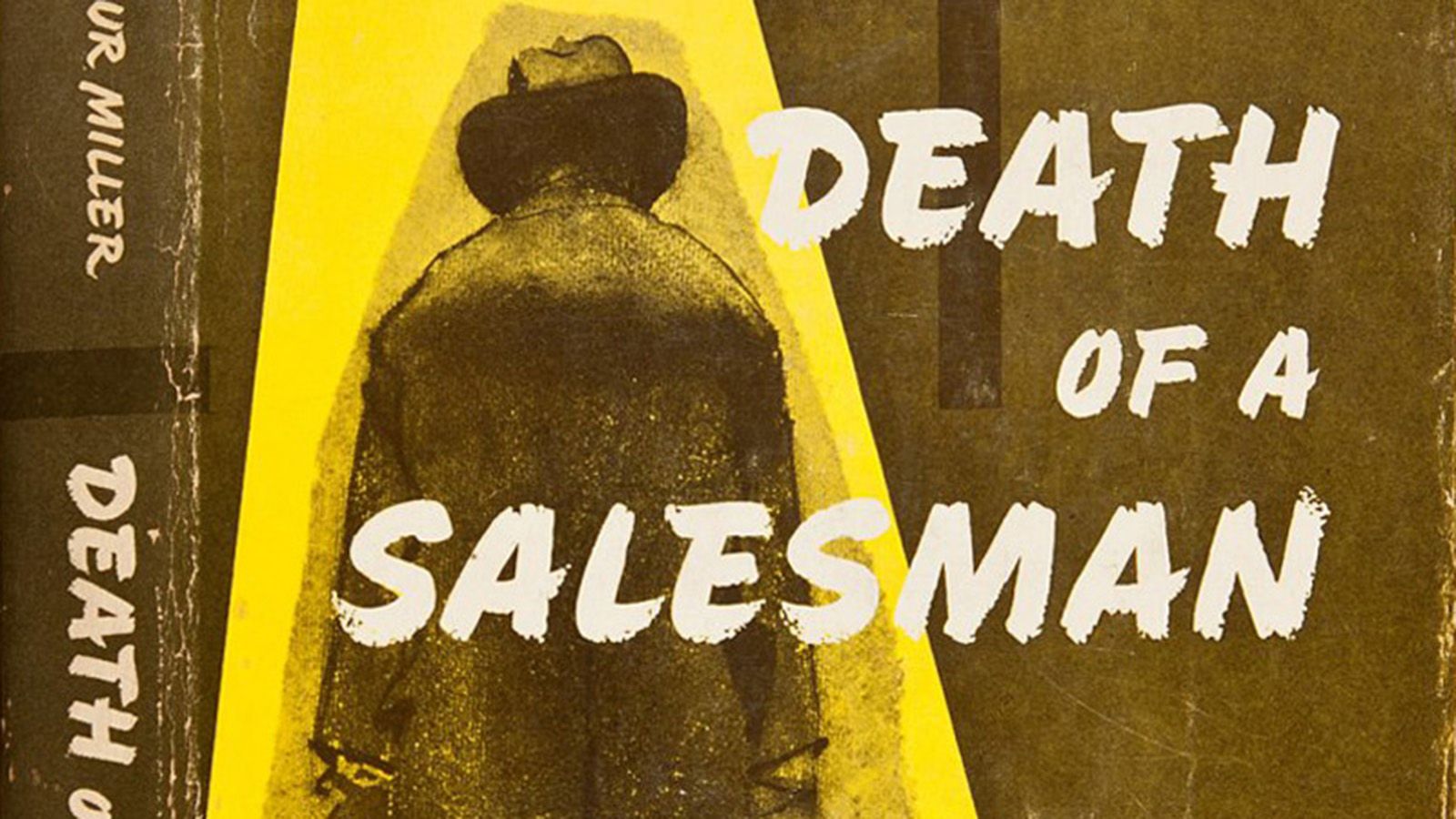 She is as such also expected to navigate his and his sons' complex relationships without imposing her opinion while being her husband's rock and voice of reason. However, relegated to the 'weaker' gender, even her unwavering love cannot protect Willy from mental health issues nor ultimately save his life.
Miller himself was "shaped by the Great Depression, which brought financial ruin onto his father, a small manufacturer, and demonstrated to the young Miller the insecurity of modern existence," according to Britannia.
After graduating high school, Miller worked in a warehouse. With his work money, he started attending the University of Michigan, during which he began to write plays. His first public success was with a novel about anti-semitism called Focus (1945) and All My Sons, "a drama about a manufacturer of faulty war materials," greatly influenced by Henrik Ibsen. The latter won him a Tony Award.
As for Death of a Salesman, the two-act tragedy had a recent Broadway run from October 9, 2022, to January 15, 2023, in Manhattan's Hudson theatre. The play had a stellar cast of performers and starred seasoned actor, businessman and founding member of Black United Wendell Pierce, who reprised his role as Willy Loman.