Stark, heartbreaking, in-your-face and true. These are just some of the words that capture the poignancy of digital artist Uğur Gallenkuş's pieces that meshes images of the chaotic realities of life for many in underdeveloped countries with the comforts of life for those in developed countries. If there are any works of art that demonstrate the stark inequalities that exist in our global system and planet, whether it comes to safety, food security, education and political stability, Uğur Gallenkuş's pieces are among them.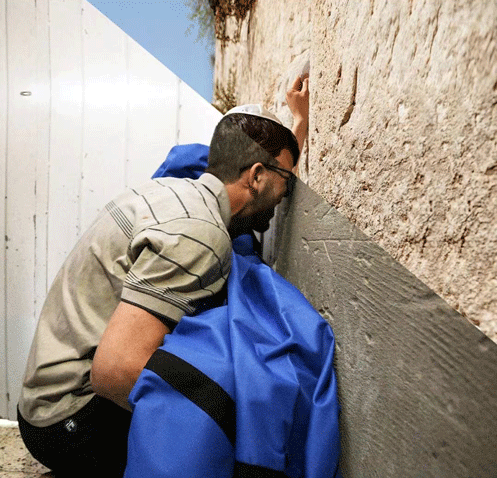 A Turkish business-school graduate that took an unconventional and unpredictable path into art in 2015 after seeing the horrifying viral images of the 3-year-old Syrian refugee, Alan Kurdi, washed up dead on the shores of Bodrum, Turkey, Gallenkuş decided to go on a course to create a series of brutally honest works illustrating our modern global disparities. This has led him to contribute an art piece on the subject to Arts Help's ZERO GRAVITY: Is This Our Earth? exhibition in space that released on June 29, 2021.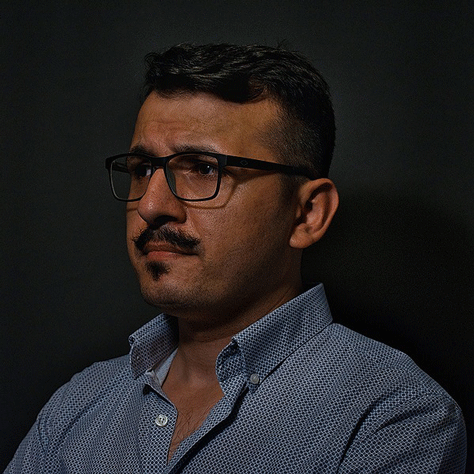 The world's first digital art exhibition in space, the Istanbul-based digital artist brought forward a photograph directly in line with the United Nations Sustainable Development Goal 10 on Reduced Inequalities. This art gallery is part of Arts Help's wider initiative to showcase art and creatives that bring a positive impact to the world.
"As an organization, we aim to showcase the global challenges we face with the need for creative ways of addressing them. Our goal with the Zero Gravity exhibit is to connect humanity in a moment of harmony," said Adiam Gafoo, Chief Development Officer of Arts Help.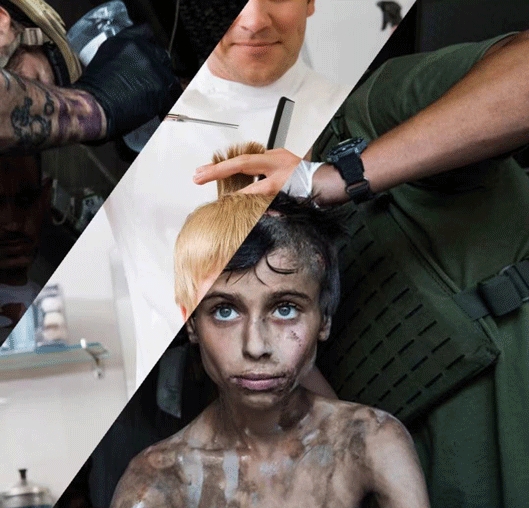 By juxtaposing and meshing the daily lives and horrors of those in the 'global south' with the privileges of those in the 'global north', Gallenkuş reminds viewers that much of what we take for granted in the glossy corners of our lives is not only an exception to a global reality but almost a completely different simulacrum universe operating alongside another. This has led him to create and publish his first concept art book 'Parallel Universes of Children' for International Children's Day on November 20th, 2020. Here, children, like the image of Alan Kurdi that spurred him into artistry and advocacy, are front and centre.
"Whether rich or poor, living in developed countries or developing countries, educated or illiterate, healthy or sick, all children deserve to be cherished, nurtured, and protected," said Uğur Gallenkuş in an interview with Arts Help.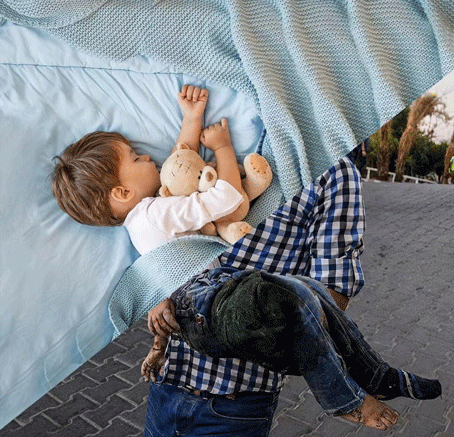 Images of the dead bodies of children in war are sliced alongside children sleeping in large clean beds with their teddy bears. Kids working in sweatshops and mines sit beside children in well-lit classrooms. Large destructive bombs convert to large colourful merry-go-rounds. Over time the viewer not only becomes shocked by the truth the images behold but sickened that such global disparity exists right below their eyes.
Among the world's extremely poor, children make up half the population. Though extreme poverty was gratefully in a steady decline for a quarter-century, the repercussions of the global COVID-19 pandemic's lockdowns have increased poverty for the first time in 20 years. As much as 40% of these children already live in regions experiencing war, violence, fragility and the effects of climate change. This has not simply brought kids at the forefront of battle lines, but also of hard labour supply lines in toxic conditions.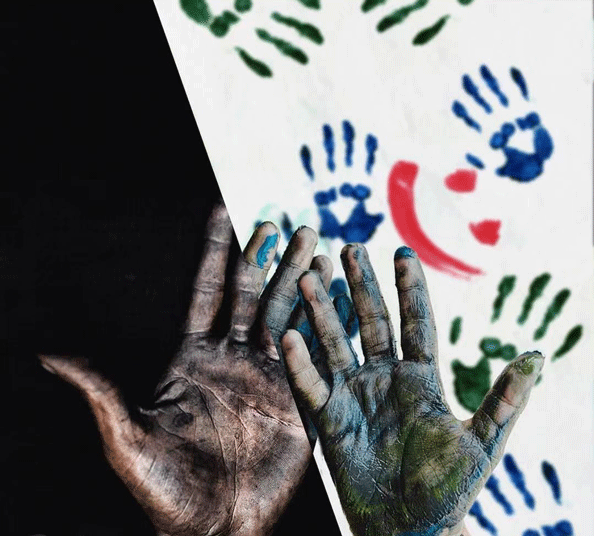 As Gallenkuş now takes courses to learn photography in order to have more control over the images he uses in his art, he has a poignant non-visual message for people living in developed nations:
"I would like to remind the residents of developed countries that people in underdeveloped countries live in pain, hunger and war. I want to remind the people of underdeveloped countries that they deserve better government, education or science, while assuring them that they have every right to be as strong and peaceful as those in developed countries."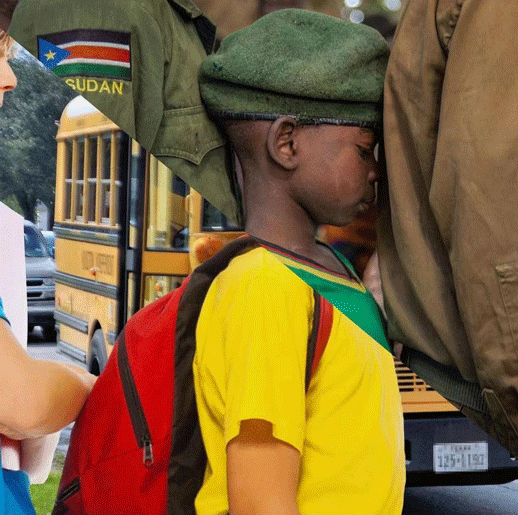 To see Uğur Gallenkuş's artwork in Arts Help's ZERO GRAVITY: Is This Our Earth? exhibition, click here.
To see more of Uğur Gallenkuş's unflinching look into global inequalities and the growing gap between the rich and poor worldwide, you can visit his website, here, and Instagram page, here.
To see more artists tackling issues pertaining to reducing inequalities, visit Arts Help's homepage.